An interesting discussion about monogamy broke out in the comments of the last post.
The subject of limerence and polyamory comes up from time to time, and not only from limerents who are desperately trying to find a way to solve the agonising problem of being infatuated with someone new while still loving their significant other.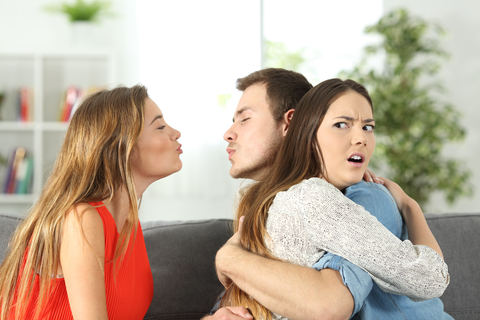 You might just pick up from my snark that I am in the pro-monogamy camp, but I am sincerely interested in trying to understand what's really going on with the decisions people make and the opinions they hold. Ethical polyamory is genuinely a thing, and when it is advocated, there is a strong emphasis on consent, setting of clear boundaries, and good communication at all times to ensure no-one is sidelined or harmed.
While this is admirable, sceptics may point out that many couples struggle to even negotiate fair allocation of housework, suggesting this ideal is rather optimistic. Others have taken a more critical view that the recent popularity of polyamory is a "luxury belief" – meaning the impact that it has on your life is dramatically different depending on your socioeconomic status.
As a counterpoint, monogamy is highly unusual among mammals. Humans are generally described as "socially monogamous" because we don't pair-bond for life like some species. Most people have more than one sexual partner before forming a long-term relationship, only half of all marriages last, and infidelity is common – so lifelong monogamy in the strictest sense is very rare.
That leads to lots of interesting questions about how much of the desire for sexual and romantic faithfulness is driven by "natural" forces (like evolution and genetics) and how much by "social" forces (like culture and religion). And whether that distinction is even meaningful.
Obviously this is a huge topic to cover, but we can make a lot of headway by focusing on only one aspect of the puzzle at a time. So, this post is an attempt to understand why monogamy exists in our contemporary society. It hasn't been the historical norm, it isn't the cultural norm in all current societies, and lots of people fail to remain monogamous despite their stated intention to do so. Why then does it exist as an idea – indeed an archetypal ideal – in Western societies?
Well, I'd argue it's because monogamy is psychologically powerful, evolutionarily useful and socially desirable. Let's rattle through some of the reasons why.
1. It fits the ecstasy of early love
The exhilaration of first falling in love with someone is pretty much unrivalled in human experience. Limerents, in particular, are familiar with the extraordinary rush of euphoria when romantically connecting with a potential partner. The power of that initial attachment is remarkable. They seem remarkable.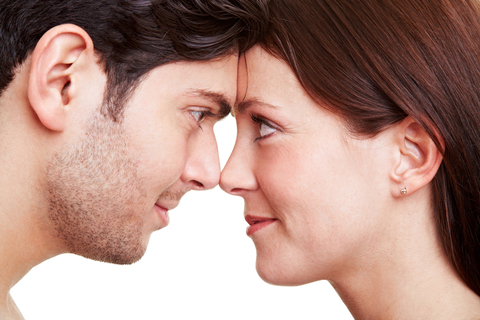 When in the midst of limerence it's hard to believe you could ever want anyone else. You want the feeling to last forever. The knowledge that you may well have fallen in love before, and surely could fall in love again in the future, is intellectual. You don't feel it in your viscera like the ecstasy of limerence.
Romantic desire is based on wanting one, special person more than anyone else. We want to believe that they are The One.
2. It provides psychological security
It's a rare person that has complete confidence in their romantic appeal. Even if you do, it doesn't make you immune to infidelity from a partner.
For most of us, fear of abandonment and anxiety about how attractive we are is an intrinsic part of love. Obviously these are not noble or constructive impulses – especially if they overtip into jealousy – but they are normal human emotions. It's hard to nurture a relationship if you are worried that it may unravel under the influence of the next Adonis or Aphrodite who passes by.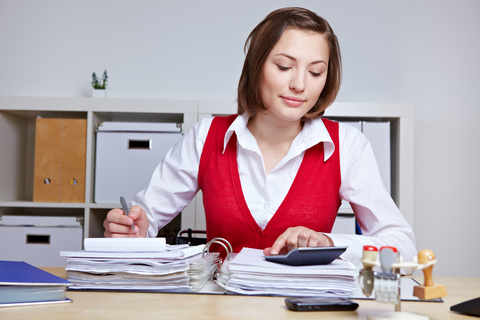 It's hard to build on uncertain foundations, and it is hard to trust in your romantic appeal, without some overt declaration of love and commitment from a partner. A future of needing to repeatedly attract and secure a new partner, while living a life that is punctuated by periods of solitude, does not appeal to everyone. The security of having a partner allows you to both relax, and make longer term plans while trusting that you will have the love and support of a companion.
One clue that this need for psychological security is a big part of monogamy is that many studies have shown that people are more critical of signs of infidelity (even fairly innocuous things like flirting or texting) in their partners than in themselves. When pressed, people admit that they don't really mean anything by it, so they see it as less harmful. But they lack the confidence to believe that it is equally innocent for the person they hope is committed to them.
3. It's a successful mating strategy
Pair bonding is the best way to make babies. OK, maybe the second best way, after owning a harem and working around the clock, but pair bonding beats indiscriminate mating hands down.
This assumes, of course, that you care about who you conceive a child with, and that you care about the welfare of that child after birth. In a world of random, promiscuous copulation, lots of babies would also be born, but you can't help but think they might not have such a great start in life.
Anyway, where was I? Oh yes, pair bonding. The point is that the chance of fertilization in humans is pretty low if you just mate randomly. The best way to ensure that conception occurs is to stick together in a partnership and repeatedly mate. That way, you catch the small window of opportunity during ovulation and…. bingo.
If you want to make a baby with a healthy, attractive, successful person that you esteem, and then help that baby through the most vulnerable period of their life, pair bonding is the way to go.
A caveat here, of course, is that once the child is on it's way to maturity, there is not the same need to remain monogamous. Unless you want more children.
4. It provides confidence in paternity
Parenthood is a big investment in time, resources and energy for both men and women. Kids need a lot of support during the prolonged period of development demanded by our abnormally large and complex brains. As such, it is in both parties interests to ensure confidence in paternity.
From the male perspective, their genes would be propagated regardless of whether they stuck around after birth, but the odds of success go up considerably if they do support the mother and bond with the child. From the female perspective, they could in principle conceal paternity while seeking support from elsewhere. Their chance of getting the support and protection they need from a man other than the father, or from an extended family with their own commitments, is lower than someone mutually invested, though.
The most stable arrangement is for the father to have enough confidence to commit to his own offspring, and the best way to build that confidence is through declared and observed monogamy.
5. It results in better life outcomes for children
This sobering fact is not a criticism of single parent families or foster care or any of the many great lone parents and carers doing their best to provide a loving and safe home. The statistics are solid, though. Children do better on most indexes of wellbeing, academic achievement, and life success if they are raised by both parents in a stable home. (Summary of a couple of big cohort studies here)
There are lots of potential explanations for this effect, and – as with all population-level statistics – it has little predictive value for an individual. It would be much better to live in a loving, single-parent home than an abusive two-parent home. Nevertheless, on average, people who successfully remain as a monogamous couple (or, at least, maintain that appearance successfully) are more likely to provide the best environment for their children to thrive.
6. It promotes social stability
Another sobering observation from population studies. Left to a libertarian dream of no governmental or legal intervention, human communities tend to organise themselves into highly unequal mating hierarchies. Societies that accept polygamy usually end up with a few high status men with harems, and a lot of low status men with no real prospect of finding a partner. The women's best hope for survival in this scenario is to seek the protection of the highest status man they can, especially if options for independent life are very limited.
As a side note, this patriarchal model has occasionally been replicated in matriarchal societies that practice polyandry, where powerful women who control access to land and resources select multiple male partners, and raise children collectively. Just in case you were starting to suspect that it's always the men who are to blame.
Such inequality is highly destabilising to social harmony. If the men or women at the top of the mating tree have enough power they can crush any objections from the lower orders, but if the inequality gets too severe, the best strategy for those at the bottom of the tree is to chop the whole damn thing down.
This history of destruction appears to have been at least one of the stimuli for social condemnation of polygamy. The joint assaults of social shaming, religious edicts, and legal restrictions on marriage and infidelity provide powerful incentives to prevent spouse hoarding by the rich, and instead normalise monogamy as a moral choice.
Of course, romantic life can't exactly be described as happily ever after for everyone since this innovation, but the evidence that it protects society against rebellion from the large mass of angry, frustrated and desperate men that would otherwise result is pretty compelling.
Societies that institutionalise monogamy are more peaceful and productive.
---
Whether you like them or not, if you put all those factors together you have a pretty powerful drive to monogamy. It's a romantic fantasy for the lovestruck, it provides emotional and psychological security, it increases your chance of having children, it increases the life prospects for any children you do have, and it is a stabilising force in society.
Why then, would monogamy be so hard to maintain and need harsh social sanctions to enforce?
Let's get to that argument next week.