Limerence has different effects on you at different points in your life. It's one thing for a young adult experiencing the mania for the first time and free to immerse themselves in romantic adventure, but it's an altogether different experience in your thirties, forties and later.
My wife reminded me recently about a film series that we have followed through our adult lives, with the characters' journey mirroring our own timeline – at least in age if not in choices. It's a trilogy of films: Before Sunrise, Before Sunset and Before Midnight.
For those who haven't seen them, the premise of the films is quite simple and bold. Two people walk through beautiful locations while talking. They reflect on life and love, dissect each others opinions, banter and bicker. There are no explosions or car chases. It really is a tightly focused, three-part mediation on love.
Before Sunrise
Two strangers, Celine and Jesse meet on a train and decide on impulse to spend the day together in Vienna. What follows is the slow, hesitant getting-to-know-each-other of a spontaneous connection, set against the backdrop of a beautiful, romantic city, but with the knowledge that they will probably never meet again after that day (Jesse will return to America, Celine to Paris). Adding to the romance is that the characters are played by Ethan Hawke and Julie Delpy. 
The film is basically dialogue. They wander the cobbled streets and talk, they take the ferris wheel and kiss, they may or may not make love before sunrise – it's purposefully ambiguous – and it has many elements that young limerents would recognise:
The first impulsive decision to stay together when they feel a "glimmer" of connection
The initially awkward conversation as they try to impress one another
The relaxation into trust and emotional connection
The atmosphere of romance that permeates everything
Obvious reciprocation, but also uncertainty and barriers
The sense of an extraordinary connection that feels like fate
Many hate the film, but I still love it. It captures the innocence of youthful infatuation, and while it's a bit pretentious and smug in places – well, I was a bit like that at the time too.
It ends with them separating, promising that they will reunite in six months at the train station in Vienna.
Before Sunset
Nine years later, Jesse is in Paris at a bookshop, giving a reading and signing of his recent book about two strangers who meet in Vienna and have a one-day love affair. The book ends without revealing whether the characters met again as planned, but it is fairly obvious from Jesse's evasiveness that they did not. It is the end of a long tour and he is due to fly home to his wife and son in America that evening. Celine is in the crowd.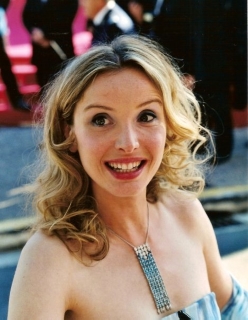 Jesse is under pressure for time, but they get coffee, then wander the streets of Paris, talking. Celine has obviously haunted Jesse's life, and he confesses that he wrote the book in the hope he could find her again – she said that reading it was painful and it becomes clear that their recollections of that day and night in Vienna are different, and also that neither of them are really being honest (with themselves or each other). They are both unhappy in their relationships. Eventually, they walk back to Celine's flat, their emotional connection deepening all the while. Jesse decides to miss his plane.
This time, the influence of limerence is different:
An LO you just can't forget who overshadows your romantic life
Unhappy relationships can make you pine for romantic rescue, rather than deal with your problems more maturely
The hope that a deep connection can be rekindled easily
The impulsive drive to prioritise romantic euphoria over personal responsibility
The ever-present temptation of infidelity when with an LO
I liked this film too. Not as much, because it culminates in infidelity, but it still felt honest and relatable, and had the pathos that their lives had gone wrong in part because they had let misfortune and naive romanticism ruin their planned reunion. It's a meditation about why adult love doesn't live up to the idealism of adolescent romance, and whether that idealism can ever be recovered.
Before Midnight
Nine years later again, and Jesse and Celine are staying on a Greek island with their children – they now have twin girls. They drop off Jesse's teenage son from his first marriage at the airport, and it becomes clear that Jesse has been a poor father to him and is burdened with guilt. They return to a friend's villa, and learn that their friends have booked a hotel room for Jesse and Celine so they can have some time together away from the twins. They walk from the friend's house to the hotel. Along the way, they reminisce about their lives, but their resentments are also bubbling under the surface.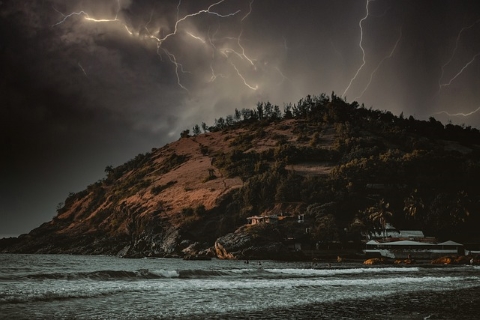 At the hotel, they intend to make love, but instead have a furious row. All their bitterness comes out – Jesse confesses to a casual affair with an assistant on a book tour, Celine confesses that she no longer loves Jesse. It's a raw and shocking change of pace from the walking-and-philosophising routine that powered the first two films. It ends with an ambiguous reconciliation.
The limerence lessons for the forty-something, unhappily married Celine and Jesse:
Limerence is not relationship magic – you still have all your same issues once it wears off
If someone is unfaithful to their first wife, they will probably be unfaithful to their second wife, even if she was a LO
Infidelity causes lasting harm to families
Limerence does not protect against the romance-testing realities of adult life
You can resent someone even more if you thought they would make you happy just by being them, but you are still unhappy
I did not like this film. I admired it – it was as honest, well-acted and insightful as the other two – but it was like a cold shower of pessimism. By the end of it, I no longer liked the characters. They seemed to have let their pretensions and vanity overtake them, rather than being able to laugh at themselves and, well, care for each other.
It made a solid profit, though, and the critics loved it, so I do wonder if we'll catch up with Jesse and Celine again in 2022. What will they have learned by their fifties?
---
As a trilogy, I think the films offer an authentic portrayal of romance as experienced by limerents. They are brief windows that show how the different stages of life determine the impact that limerence has on ordinary people. It's been enlightening to live alongside the characters in real time, going through some of the same experiences, but also making significantly different decisions.
Then again, if it were me, I'd have given Celine my phone number at the end of our night in Vienna…