Limerence and good judgement are not close friends. To an outside observer, a limerent trying to navigate their interactions with an LO must look rather like a drunk trying to walk a straight line. There's a dogged determination to it, but also a lot of stumbling, back-stepping, arm-waving and swearing.
One useful thing about making mistakes is that careful documentation of them can help other people learn from them. So, for anyone currently weaving their way through the limerence drunk test, here is a catalogue of the common errors limerents make. Read them, nod sagely, and then – let's be honest – go right ahead and make them yourself.
1) It's special for us so it must be special for them
There's no way I could just be imagining this. It's epic. They must be able to sense how strongly I feel. They're happy when we chat, they told me all about their secret wishes, and they definitely flirted with me. They even said how much fun they have when we're together.
They must be thinking about me relentlessly all the time, because this is Special. They can't possibly just enjoy my company, but otherwise forget me when I'm not around and just get on with their own lives oblivious to my obsession. Uh-uh.
2) Reading too much into everything
Hmm. Last week they responded to my text in like 30 seconds, but they haven't answered the last one for two days. Maybe they're angry with me about something. What happened last time we got together? Oh God, I cracked that joke about dogs, and they're a dog person. Oh, no, hang on, they laughed at that and touched my knee, so it's sweet. 
I know, I'll not reply to their next text (if it ever comes) for three days and that will teach them not to take me for granted. Although, I don't want to be a manipulative jerk. Maybe they are just really busy. I'll just check again… Oh My God! They've replied.
3) Circling back to the "proof" memory
That's it! I am done with her. No more making a fool of myself trying to get a response. I don't know what the hell is wrong with me – it's obvious she isn't interested, except when she needs something. I'm ten years older than her and being ridiculous.
Except… remember that time when I bumped into her in town and she smiled the biggest, happiest, most natural smile I have even seen? And then we hung out at the coffee shop for two hours, and she just gazed into my eyes, and laughed and talked and flirted. There's no way she was faking that. That was real.
I'll just dwell on that vividly until the pain goes away. 
4) I just need to know
I'm almost done with this, but I just need to know that I wasn't imagining it all. I think it would be a good idea to just ask him directly. Yeah. Not in a needy way, just to settle it once and for all. I just can't move on until I know, until I get closure. But I don't want to leave it on a really awkward note, so maybe I'll just write a letter (Oh God, no, written evidence!), or WhatsApp him (But he might just ignore it).
You know what, I'll just tell him. I know I've hinted at it in the past, but this time I'll be much more obvious so that he can't possibly misunderstand the words that I'm screaming between the lines of what I actually say.   
5) I feel much better now
I'm actually over her. It's been two days since I last thought about her. I can't even really remember what it was I saw in her. You know, I think it would be fine to relax my over-the-top No Contact rule. I'm not such a pathetic junkie that I need to act like a boring-ass monk who's too scared of women to even hang out with one. Particularly if there are other people there too.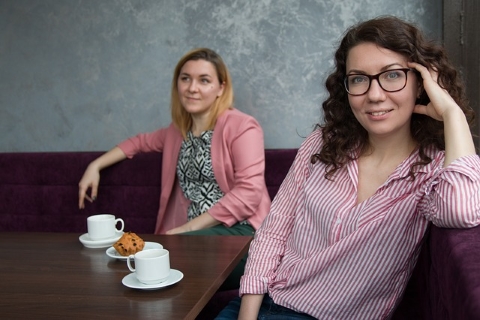 I am such an idiot.
6) Bargaining for friendship
It's not as if he's ever been inappropriate. He only wants to be friends, and that's hardly unreasonable. I mean, am I so self-centred that I can't even be friends with someone just because I can't handle my own feelings? He's a good person, and I'm just being pathetic. In fact, I can get through this! I'm not going to let limerence decide who I can and can't be friends with! And he's so level-headed and calm and I really need someone like that at the moment, to help me figure out what I'm doing with my life.
A real friend wouldn't give up on someone just because they've got a crush on them.
7) What happens at work stays at work
It's not as if we're having an affair or anything. We never get together outside of work, because that would be inappropriate. Maybe we push the boundaries a bit and should concentrate on work a bit more, but we understand each other. We both know what's going on and where the limits are. And we're both married so nothing's going to happen. And, I might be working later than I used to, but when I'm at home I'm home me. And when I'm at work, I'm work me.
It's just like the guys in the office joke: she's my "work wife".
8) I know what I'm doing