Alice is in a spot of bother. She has been married for nearly ten years, and met her husband after a previous relationship ended. It was kind of a "soft ending" in some respects:
We didn't dislike each other, but it wasn't working for some reason. It was very hard to end the relationship over that, but it needed to end, as we were both unhappy with how things were. (I ended it, and I discovered later that my ex partner went into turmoil over this and took a good while to get over it. I didn't know this at the time and only found out recently – we took a clean break and didn't communicate for years).
Fast forward to the present, and Alice finds herself visiting her ex's city for work, and – fatefully – gets in touch to suggest a friendly catch up over coffee after all these years.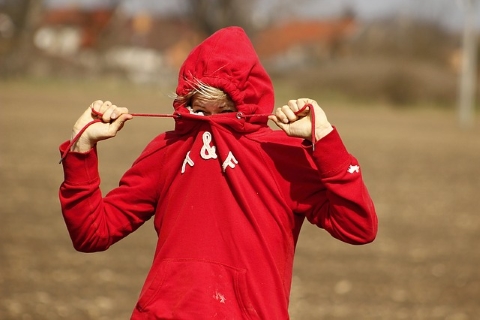 My ex anticipated that it might be a bit difficult; I was much more breezy and thought bygones were bygones and it would all be fine. He was right, I was wrong. It wasn't fine.
She was hit by the limerence train.
On seeing my ex, all the old feelings came flooding back that I didn't even know were there, even in dormant form.
Being an enlightened soul, Alice has been using this unexpected and shocking experience to try and understand both what happened in the past and why she is going through limerence now.
The LE for your ex that you wouldn't have in a million years anticipated a few weeks prior, now prompts almost total overwhelming, all-consuming thoughts of them, such that work begins to get neglected. You try and eke out time in your schedule for 'alone time' to indulge fantasies about the ex. These fantasies feel utterly delicious. Thinking about the ex becomes your new hobby.  They give you a dopamine drenched high. You stare at old pictures of them and can sense your synapses / neurones crackling and fizzing with pleasure.
Curiously, I don't think Alice was limerent for her ex first time round, but she does suspect that part of the emotional dynamic – and possibly the cause of the breakup – was complementary, unhealthy attachment styles. Also, her marriage was already in trouble before that ill-fated "old friends" catch up, and it's a form of trouble that comes up a lot in the messages I get: Alice and her husband are no longer having sex. They are trying to work this out (in their case, he is the low libido partner), but as anyone who regularly reads agony aunt columns knows, that's a perennially high-stakes, high-conflict topic (which always degenerates into thousands of comments as people shout variations on "The marriage is dead!" and "There's more to life than sex!" past each other).
So, Alice got in touch to ask:
I just wondered if you'd consider writing a blog post giving an in depth look at limerence between people who were once partners, as I think that brings a while other layer of complexity (and pain)
Good idea. Here goes.
So this is not something I've personally experienced, but I can see it's a doozy. There are a number of likely aggravating factors with ex-partners, making limerence both more likely to happen and harder to get over. Let's work through the tribulations.
1) LO reciprocated once, so they may well reciprocate again
The thing that limerents crave most of all is reciprocation. They want LO to be as madly infatuated as they are, so they can submerge themselves into each other in a glorious euphoric melding of oneness. Well, the thing with exes is – even if the whole "euphoric wonder" thing wasn't there – they did reciprocate once. They were into you enough to get together and fool around. So one of the major drivers of limerence is built in at the start. You want them, and it's totally credible that they want you too and you could have them.  
2) It didn't work out first time, so it might not work out again
Another major driver for limerence is uncertainty. You're sure they're attracted to you, but you can't be sure how much. Well, with an ex that uncertainty factor is also built right into the fabric of the situation. You know it failed once. It was good and then it wasn't good, so even though you are massively keen again, it could all fall apart again. Should you even try? But you've both changed, so maybe it would work better this time? Why did it fail? Because I ended it and left him! Maybe if we try again he will end it this time?
This sort of mental second-guessing is the stuff that rumination is made of. Crazy making merry-go-round thoughts that have no resolution, but keep LO central in your mind – keep the prospect of a relationship with LO central in your mind. Endlessly working though the permutations, comparing the old (rose-tinted) relationship with your current (dull looking) marriage and wondering what you really want.
3) You know you are sexually compatible
Most people don't end up in a romantic relationship of any length, unless they are enjoying the sex. Lousy sexual partners rarely get past a few clumsy and unrewarding attempts at hooking up, after all. Exes are a known quantity – the sex with them was at least good enough to mean you gave it a go for a while. And it might have been great.
Add to that the limerence idealisation of only remembering the red hot feats of sexual athleticism, and glossing over the good-enough-but-not-very-memorable everyday encounters, and you've got some good fodder for X-rated daydreams.
Add to that the dam of pent up desire and emotional pain that comes from repeated rejection by a spouse and… well, I wouldn't like to be anywhere near that bomb when it goes off.
4) Unfinished business plus nostalgia
It's possibly a little early for Alice in her mid thirties, but we've discussed before the fact that midlife is a particularly vulnerable time for limerence. To a large degree that's because of a feeling that time is running out, that you have chosen a road for yourself and have a little panic that it might not be the right one, and you realise that other options are closing down. You will never be an astronaut. You will never be a pop star. You will never be young again.
A paradox of midlife, though, is that the realisation that new opportunities are disappearing provokes a wave of nostalgia. Instead of seeking new adventures, many people revisit old places and pastimes – perhaps in the hope of recapturing the feelings that they used to evoke when they were younger, and full of hopes and dreams. I'm sure the same principle applies to old relationships.
A life with LO was a road that Alice chose not to take, no doubt for very good reasons. But, that road seems to have opened up again. Perhaps it's possible to go back in time and get it right after all? Perhaps their complementary emotional issues could perfectly gel, and they can save each other now that they are so much wiser and more experienced? A seductive thought. An emotional time machine, and a second chance at mastering the romantic adventure.
It's much more likely, of course, that it's all an illusion. The same problems that ended it in the first place would need to be confronted and resolved, and that would be just as much emotional labour as trying to make the current marriage work.
Now, Alice strikes me as a purposeful type, who is feeling a bit ridiculous about the situation she got herself into, and is determined to stay true to her moral compass. I think she'll do fine.
For the rest of us, her story is a salutary lesson in how perilous coffee dates with old flames can be.
Step carefully. There's dragons out there.