Another limerence case study today from a reader (we'll call her Emma) who has an unexpected role-reversal problem.
Emma is a limerent who has dealt with a couple of limerence emergencies in her life, but is otherwise happily married. She recently attended a work conference – the first in-person event for some time, given global events – and happened by chance to meet an older guy who (unknown to her at the time) is a Big Shot in her industry.
We chatted over drinks in the bar and it was fun and easy. Now I think about it I think he appreciated that I wasn't all fawning and sales-pitchy (because I had no idea how influential he was!)
A day later, Big Shot invited Emma to dinner, and then started getting a bit more personal. At this point, we might all be jumping to #metoo conclusions and fearing for Emma's well being, but in fact it was more a case of emotional rather than sexual overtures.
He hung around me a lot and kept insisting on introducing me to other people. At the end of the conference he was too much. He kept telling me how special I was and how much our time together had meant to him and insisting I had to keep in touch. Now that I understand my own limerence, I just kept getting the vibe that he was feeling glimmer for me.
OK, so a tale of uncomfortable professional boundary crossing, heightened by the giddiness of freedom (and booze) no doubt. But now, Emma is back home, and Big Shot is not giving up. The post-conference period was not spent Reflecting On His Behaviour, instead, he is pushing to keep connecting.
I emailed him [a document] using my personal email pretty soon after first meeting him. Mistake! He emailed me to ask if we could pick up where we left off at the conference. I don't know what to do. I'm not interested in him romantically. I don't want any favors from him but I also don't want him to spoil my reputation in [our industry] if I offend him which he could totally do. How do I reply without making the situation worse?
One way to view this problem is from a professional ethics perspective. Big Shot should not have made any personal approaches to Emma. He is in the wrong. Emma should report his behaviour and make sure that no-one else has to deal with his poor boundary control. Why should she have to do the emotional labour of tiptoeing around his sensibilities?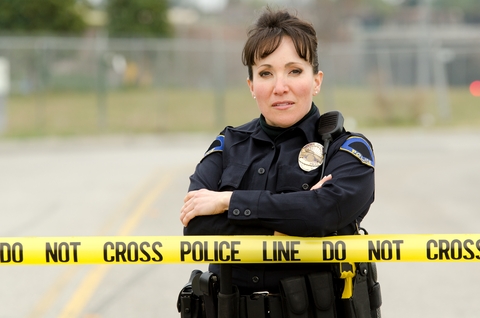 But – uh, oh – Emma is a limerent too…
I also feel bad because I know I've acted just as inappropriately in the past with an LO so I'd feel like a hypocrite if I raise hell. I'm not angry and I don't want to punish him, I just want him to stop writing me.
So, that's the dilemma. How do you respond to an unwelcome advance from a potential limerent, when you can relate to the personal turmoil they're going through? How should Emma handle this professional and personal quandary?
A good place to start is to set aside the idea that you do actually know what they are going through. Even though the symptoms of limerence are surprisingly consistent between sufferers, the specifics will differ, of course. We don't actually know what Big Shot's motivations are, or what he wants. Emma may sense limerent interest, but it would be a mistake to plan her actions in the belief that she can predict how he will respond, or what he will do as a consequence of how she phrases her reply.
The other issue is that professional life is littered with these sorts of dilemmas where people within your network do not conduct themselves well. While it certainly made Emma uncomfortable, "excessive compliments and oversharing" is not a professional misconduct slam dunk – it falls right in the grey area of uncertainty that requires delicate personal judgements to be made.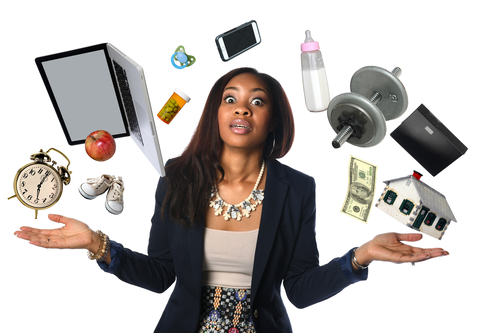 From her email, I get the impression that Emma would like a diplomatic escape from the situation. Even if Big Shot is not a resentful and vindictive type, she wants to detach on neutral terms, with as few repercussions as possible. So, what options does she have?
1. Provide an emergency exit
One approach is to give Big Shot a chance to save face. The idea is that she expresses concern or confusion about the request, but leaves him with enough plausible deniability to exit with dignity. Something along the lines of:
Thanks for reaching out, but I am not really sure what you mean by picking up our conversation? Did you mean [work related topic]? If so, it's probably best to do this through my work email or Linkedin. I only really use this personal email for family business.
If he has even average interpersonal skills he'll take that as an opportunity to save himself further embarrassment. It gives him an easy excuse to drop the subject. If, in contrast, he lacks that awareness or is indifferent to other people's boundaries, an alternative approach is to…
2. Lance the boil
Limerents know what ambiguity and delay is like. It makes everything worse. It's not in anyone's interest to draw things out by taking ages to reply to him in the hope he gets the message. Similarly, trying to laugh things off, or giving non-committal replies only prolongs the episode. If you want it to stop, you have to leave no room for uncertainty.
If he doesn't get the hint from the first approach, and oversteps again on the reply, you should quickly respond with an unambiguously negative response.
That means being more direct than is comfortable for most people. Avoid any flattering tones or wishy-washy sentiments: "It was really nice to meet you, but I need to concentrate on my work at the moment" can be read by an infatuated limerent as "IT WAS REALLY NICE TO MEET YOU blah blah some other words that don't matter."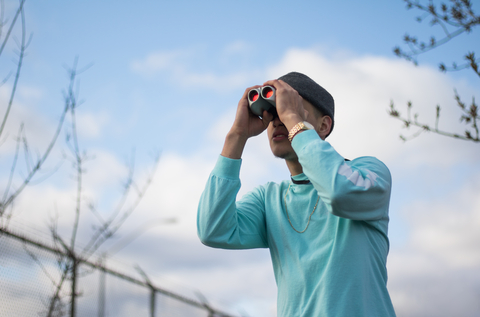 Get to the point:
Thanks for your email. I think that you are looking for a more personal connection than I am comfortable with, so I think it is best if we stop the correspondence now. I keep my family and professional lives separate, and do not like to discuss my personal life with colleagues. I hope you understand.
Diplomacy is an art – and I'm not saying my wording is perfect – but the goal is to be assertive without being hostile. The best outcome for you is to remove uncertainty as early as possible in the limerence episode. That way Big Shot doesn't fall down a rumination hole, doesn't keep getting in touch again in the hope he can find "an opening", and he is also likely to recover faster from the infatuation. That helps you too, as the sooner the matter is settled, the sooner you can all move on.
3. What if he retaliates?
It is possible that Big Shot will respond to the embarrassment of being rejected by getting shirty. Unfortunately, there is not a lot you can do to prevent that.
If you adopt a more conciliatory approach, and flatter his ego a bit in the hope that he will be more gracious, there's a risk it will backfire. Mixed messages will just keep him in that reinforcing state of hope and uncertainty that fuels limerence. Likewise, if you take a combative approach and openly call him out on his conduct, it risks becoming a public row over who was in the wrong and who said what.
You can't control how he responds, but the other big benefit of taking a diplomatic approach is that if Big Shot does retaliate or continue to pressure you, you have an evidence trail of the fact that you have tried to behave in good faith.
Like so much of managing limerence, knowing your mind, knowing what you want, and acting with purpose is the best way to efficiently diffuse the tension and resolve the situation.
---
Well, that's what I'd do. Thoughts from the collective welcomed.