In the last post, I drew parallels between the concepts of Twin Flames and the concepts of limerence, and showed that there was a lot of overlap. However, a perfectly reasonable response to that observation is it doesn't show which explanation is more likely to be right. Limerence could just be the explanation invented by psychologists to account for the observed phenomena of Twin Flames meeting. Alternatively, the Twin Flame concept could just be the explanation invented by gurus to account for the observed phenomena of limerence.
How can anyone discriminate between the two? Why with philosophising of course!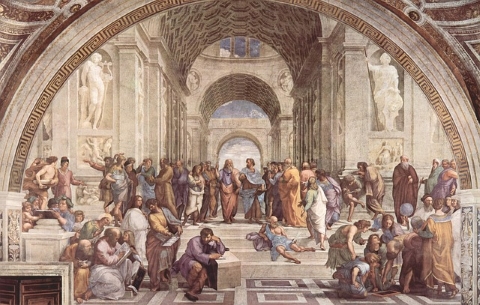 The basic problem
When faced with a really powerful experience that we can't explain, humans feel discomfort. The best way to resolve this discomfort is to find an explanation that is emotionally and intellectually satisfying. In that order.
For most of human history, the ways of finding out information were mostly based on thinking things out. So, we looked inwards and dreamt up ideas about how to explain something or solve a problem, and then used trial and error and logic to see whether the ideas worked. "Worked" in this context means: accounts for most of the evidence, makes sense, and allows us to make predictions about behaviour.
You could call this the "revelation tempered by reasoning" approach to understanding the world, or Revelation+Reasoning.
In practical terms, this method works. We thrived as a species for millennia using this strategy, even if life was often nasty, brutish and short. But there are some significant limitations, most notably that we are full of cognitive quirks and biases that make us very questionable judges of what constitutes a good explanation.
Distributed problem solving
One possible problem with Revelation+Reasoning is that we might be insane. Most people don't give this a lot of thought, but how do you know you are sane? The mechanism most of us use is to closely watch other people, take an average of their behaviour and then check to see whether we are too far away from that average. We also take cues from the way that other people react to our behaviour. If they are shocked, disgusted or angry we tend to use that as feedback to alter our future behaviour (with the exception of the personality disordered and artists).
If you think about it from the right perspective, we kind of borrow other people's mental processing power to help refine our own internal programs.
What's this all got to do with Twin Flames and limerence then, eh?
Thanks for bearing with me. The philosophical digression was to lead up to this point: the two alternative explanations for the phenomenon of "overwhelming emotional craving for another person" both fit within this Revelation+Reasoning method. Both have confirmation from other people around us, both are internally logically consistent (for the most part).
Many people who write to me express a profound sense of relief that they have finally found an explanation for their extraordinary personal experience. Discovering this community is confirmation that they are (basically) sane, that other people have had the same experience, and that there is an explanation for what they are going through that makes sense. I'm sure the exact same reaction occurs for people who discover Twin Flame communities.
Which of the two ideas is the most satisfying comes down to your emotional response to the ideas. Some people find spiritual explanations compelling, others like rationality. It mostly comes down to worldview (although Twin Flames probably has the edge in terms of flattering ego).
So for all those words, we end up where we started: two opposing ideas that are both satisfying. Why then do I accept limerence and reject Twin Flames?
Enter science
The common conception of science is that it creates technology. It's a very useful system for making useful stuff. But that's not why science is powerful, and it isn't actually what science is about. Science is a way of protecting ourselves from our biases. Science is a method for validating revelations.
The big innovation of science was to take the basic Revelation+Reasoning method and really concentrate on the Reasoning bit. The revelation stage is much the same – someone has to think about a problem until they come up with an idea that might explain or solve it – but after the idea has been formulated, science attacks it mercilessly.
Instead of relying only on logical consistency, emotional satisfaction, appeals to authority, and historical belief, science looks outward and asks "is there any objective evidence that supports this idea in the external world?" More specifically, at its best, science asks "what would disprove this idea?" Then, you design an experiment or test that would allow you to disprove your idea.
This might seem perverse or contrarian, but it is amazingly powerful because it directly overcomes the limitations of our cognitive and emotional biases. You take the human element out of the Reasoning step, and use objective measures to stress-test your idea. Science outsources the idea-validation process from flawed and biased humans to dispassionate experimentation.
This approach massively accelerates progress in understanding the world. When faced with several explanations for the same phenomenon you test them all until one emerges as "not disproven despite our best attempts". You can then use that idea to make predictions, and test those predictions, and if they are right, you can be even more confident you are on to something.
Then, in a virtuous cycle, new revelations emerge from the evidence you've been collecting, and those ideas are much more likely to be accurate than ones plucked from thin air. So you make faster progress and your ideas are better.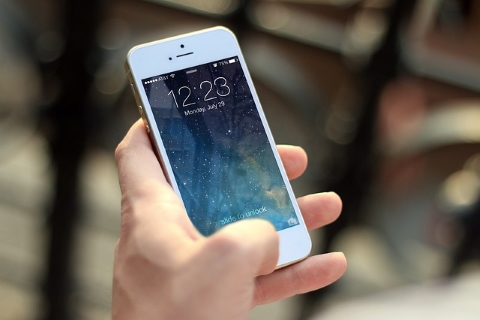 Getting back on track again
Limerence has not been properly subjected to scientific testing. It is still mostly at the level of an idea that has a lot of explanatory power. However, it did emerge from scientific enquiry.
Tennov came to the revelation of limerence by detailed cataloguing of hundreds of subjects experience of romantic love. She formulated the idea of limerence from the common elements of the testimony of multiple people, refined it, and then asked additional questions to focus the idea more effectively. She also proposed various ways that the understanding of limerence could be advanced by testing.
Even more persuasive to me is that the behavioural features of limerence overlap with very well grounded neuroscience principles that have been stress-tested for years: activation of the sympathetic nervous system, activation of the reward circuitry, emotional salience of stimuli, addiction. Some of these ideas have direct predictions that have been tested – such as "exposure to a photograph of the romantic partner [LO in our conception] should activate dopaminergic neurons in the ventral tegmental area".
Limerence persists as an idea because it is useful and hasn't been disproven yet. It definitely needs more testing, but the foundations emerged from a scientific background.
In contrast, Twin Flame spirituality is all about revelation. Someone came up with the idea, and it was an emotionally satisfying explanation for the experience of extreme infatuation. The idea persists because lots of people repeat the idea. The provenance of the idea is not a careful collection of interview evidence, or the linking of the physical phenomena of emotional arousal to some model of the soul. It was just invented.
Furthermore, a resistance to scrutiny is built into the Twin Flame concept. Every proposal that could test the idea bounces back. We can illustrate this with a hypothetical conversation between a sceptical scientist and a TF enthusiast:
If a soul has been broken in two, would each person be only half alive?

Ah no, because that's not how souls work.

How do you know how souls work?

Spiritual leaders have studied it for years.

What method did they use?

Contemplation. Revelation.

Could we detect the presence of souls somehow?

No because souls are not material.

How do they interact with material things then?

Spiritual energy.

What form does that take?

Energy – like prana or kundalini.

Well where does it come from?

Cosmic vibrations.

Ah, vibrations! Good, we know a lot about them! What medium do the waves propagate through?

They aren't those kind of vibrations.

So how do you know they are there?

Attuned people can feel them.

How?

They feel the energy flowing through them.

How do they know they aren't just imagining it?

That's just close-minded and insulting!
It's probably obvious that science has been pestering theology with these sorts of questions for centuries, and the basic rebuttal is: science doesn't work on spiritual stuff. You literally can't test it.
And at that point we reach an end. That's the fundamental impasse. For spiritualists, emotionally satisfying ideas are more important and persuasive than earthly evidence. They believe that their spiritual senses transcend the material world. For scientists, ideas are worth almost nothing unless they can be tested to destruction and survive. Emotions and ego will lead you astray, and aren't good indicators of truth. The only way to be sure is to test your ideas.
And that's why I believe what I believe.