When it comes to literature and film, there are countless examples of characters driven mad by limerence – epic, tragic romances of soul-scouring obsessive love. Romeo and Juliet, Dante and Beatrice, Compo and Nora.
When it comes to the most successful entertainment franchise of recent history – Harry James Potter and co. – the romance is a little uneven. A surprising number of witches and wizards seem to marry their school mates – even close friends that have grown up through puberty together. That isn't common, and it always seemed a bit odd to me. Maybe it comes from living in a secret society.
That grumble aside, by far the most interesting romantic thread through the books and films is the undying love of Severus Snape for Lily Evans. It seems to follow the tragic limerence model, but there are some interesting variations on the theme that are worth exploring.
With full awareness that psychoanalysing fictional characters is a bit silly, let's jump in and see what we can learn.
(N.B. for those who haven't read the books or seen the films, this is probably going to be a bit mystifying).
Snape and Lily
At first blush, Snape's love for Lily seems like limerence. It's certainly obsessive, unhealthy and persistent, but it isn't reciprocated – at least not as romantic love. Consequently, it isn't clear from the story how much of the "positive" side of limerence Snape experienced. He obviously bonds with her, but this is before they go to Hogwarts, so it's more about childhood adoration than romance.
Once at school, their paths diverge, but he is always there in the background, yearning.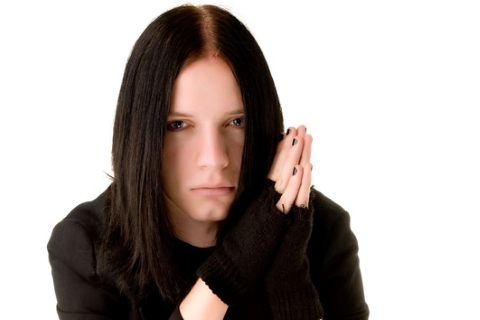 It isn't obvious, though, that he feels the excitement, elation and delirium of limerence. It doesn't seem as though he is getting high from her company – it is more about the loss of a friend he was devoted to, than giddy desire to be with her.
There is jealousy too, of the bullies who win over Lily and weaken their old bond, but there never really seems to be an erotic or lustful aspect to Snape's desire. It is more spiritual than carnal. He idealises and idolises Lily, whilst she cares for him and regrets the growing distance between them.
What are Snape's triggers?
Most limerents have a type – a personality, temperament, or physical trait in their limerent object that calls to them. For Snape, it seemed to be a desire to be rescued.
It isn't explicit in the books, as far as I remember, but it is certainly implicit that Snape had a deprived childhood. He was neglected, isolated, lonely (possibly abused?). When he met Lily Evans he wore ragged clothes, had no other friends, but importantly had something that Lily valued: knowledge about the magical world that she had only just discovered.
All through the books, the point is made that Lily was an exceptionally caring and empathetic person. She was Snape's first (and only?) friend. The first person to show him affection. The first person that he bonded with. She quickly became the most important relationship in his life.
With such a desperate craving for love, his fate was sealed. Psychotherapists would say his obsession has all the hallmarks of a rescue fantasy.
Snape's personality
In terms of heritage, Snape is a mirror of Voldemort. He is magically talented, and knows it, proudly adopting a noble alter ego (the Half Blood Prince). He is also friendless, forced into self-sufficiency from a young age, and introverted to the point of misanthropy.
The brooding introvert mindset is characterised by obsessive rumination – locked in a mental world stewing with resentments, grandiosity, alienation, secrecy. That can lead to dark places, psychologically, and Snape of course succumbs, joining Voldemort's Deatheaters, driven in part by hatred of James Potter for taking Lily from him and anger at his loss of hope.
But, there is also an unmistakable pathos and dignity to his secret devotion. He doesn't turn against Lily, or try to harm her or her family. Once he discovers that Voldemort intends to kill her son, he becomes a double agent at great personal peril – deadly peril, as it turns out.
Ultimately, therefore, Snape is redeemed by his love for Lily, and that is the point at which his fate at last diverges from Voldemort. His sacrifice is remembered, and his legacy lives on through Harry, whereas Voldemort – incapable of love – is doomed forever.
So is it limerence?
I'd say so. The idealisation is there, the relationship that exists more in his internal fantasies than in reality. The total devotion. I think Snape is a tortured soul, struck with unrequited limerence for a good LO.
It's a story arc that is both tragic and redemptive, and has a kind of terrible momentum and irresistible fate. It's the most affecting part of the story for me, and feels true in an archetypal way…
…
Unlike Ron and Hermione.
That one is just inexplicable.