Life is stressful. By the time people reach adulthood, they have generally developed a suite of methods for coping with stress, avoiding stress, or reducing stress. Some of these coping strategies are healthy, in that they increase our resilience, or help us to recognise people or situations that should be avoided as they add little benefit to our lives. Other strategies are less healthy, generally because they mask the symptoms of stress without addressing the cause or, through stubbornness, allow us to tolerate a stressful situation beyond the point of usefulness.
The classic example here would be self-medication with alcohol, marijuana, tobacco, or any other drug of choice that sedates or stimulates enough to make the unbearable bearable. This sort of strategy can work for a while – that's why so many people resort to it, after all – but leads inevitably to a larger problem in the long term.
For many limerents, indulging in limerent reverie fits this kind of a stress-relief strategy. The good feels of a nice fantasy about LO declaring their mutual love, nicely counterbalances the bad feels created by a stressful life. It's not a sedative like alcohol, it's a mental and emotional distraction – an escapist fantasy that makes you feel warm and happy rather than weary and depressed. But it is, of course, an evasion.
Now, there's nothing wrong with seeking solace from stress. I'm all for escapism, and it's no wonder the entertainment industry is so enormous and so valuable. The art is in finding sources of pleasurable relief from stress that help in the long term, rather than giving in to cravings that reinforce addictive behaviour. So what are the clues? How can useful escapism be distinguished from unhealthy escapism, and where does limerence fit in?
1) Avoiding cognitive strain
One useful way of distinguishing the different types of escapism is to spot one of the key "tells" – the moment when you act before you consciously realise what you are doing. This is when you sit down at your computer to start on an onerous job, and without being aware of making any decision about it, you find yourself scrolling through facebook or twitter. You know the report has to be finished by tomorrow, but you are instead daydreaming about LO and how nice it would be to find the perfect way of telling them you think they are wonderful, while still somehow remaining on the right side of propriety.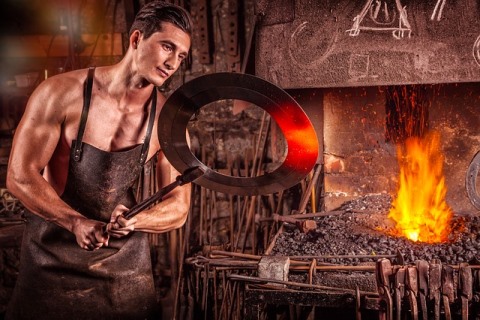 This is classic "cognitive strain" avoidance. Concentrating on difficult and important work (especially if doing it badly would have consequences for your career) is intimidating, and so your simple-minded subconscious decides to indulge in a dopamine-releasing habit instead. You avoid the Big Thing you know you should confront, by falling back into well-worn patterns of behaviour that give a psychological sugar rush.
2) Supernormal stimuli
Another good indicator that stress relieving strategies are unhealthy is if they involve supernormal stimuli. The idea here is that there are ways to provide an exaggerated version of a normal stimulus in a way that causes a supercharged response. Classic examples are junk food (packed with salt and sugar to give a concentrated oral reward), and pornography (display of improbably athletic and provocative sexual activity). Many people can manage to use these stimuli with relative restraint, but plenty of others seek them as comforting diversions, only to find that they end up becoming compulsive behaviours.
Again, limerence could fit this category. There are lots of potential mates in the world, many of them attractive, but LO provokes a hugely exaggerated emotional response that can become addictive and compulsive. LOs could be viewed as a supernormal romantic stimulus.
3) The trough on the far side of the peak
A final indicator that coping strategies are harmful is how you feel after indulging in them. If you stay up late watching a great film, or reading a great book, you may regret it the next day as you struggle to function on too little sleep, but that doesn't compare to the guilty fug that follows overindulgence in an undesirable habit. There's a better part of ourselves that is disgusted by a night of twitter feuding, or an erotica binge, or hours of limerent reverie that have kept us from meaningful work and purposeful action.
Your subconscious brain is really crap at distinguishing stuff that feels good but is bad, from stuff that feels good and is good. It's the "executive" part of the brain that can foresee bad consequences, toxic patterns, and worthwhile sacrifices that will form a better future. But, metaphorically speaking, the subconscious is halfway round the world before the executive has got its boots on, and we often act before we think, when seeking to banish discomfort.
All this means that we need to be vigilant about the long term effects of using limerence for stress relief. If rumination about LO is your go-to distractor when stressed or anxious, but afterwards you feel depressed or disgusted with yourself, then it's a pretty strong indicator that limerence is no longer an effective stress relieving strategy. It has instead become actively destructive and, ironically, a source of long-term stress.
Be wary of the false comforts of limerence. Look to healthier coping strategies for life's inevitable stresses.