There can be lots of reasons why people fall into limerence: anxiety, uncertainty about what they want from life, midlife stress that time is running out, problems with their long-term relationship.
One reason I've not covered much before is limerence as an act of rebellion. Here the limerent falls into a burgeoning limerence affair, and instead of slowing down and reflecting on what they want, they rush onwards and justify it as an act of self-actualisation. They are defying convention! They are asserting their need for independence! It's their turn to take what they want from life!
This thinking can be potent – not least because it is sometimes true; possibly even justified. Here are some of the sorts of thoughts that are expressed by people giving in to limerence:
I've always got to behave, but other people do whatever they want

I feel trapped by my marriage/job/family

My spouse doesn't give me enough affection/sex/respect

Everyone takes me for granted

Everyone assumes I'm boring and never do anything exciting

I am bored and never do anything exciting

I've given so much to other people and never take anything for myself

Why do I always have to be the responsible one?
These are all legitimate complaints. Seriously – that list is a litany of some of the most common and psychologically-destructive beliefs that people hold about their lives. Who wouldn't be tempted to rebel?
The problem is that correctly diagnosing an underlying malaise in life is only the first step; the difficult bit is to find a cure. A limerent affair is likely to not only fail as a cure, but also to make things worse. Rebel limerents make some key errors of judgement. This is not too surprising, given that limerence and judgement are like oil and water.
1) Everyone feels stifled by responsibilities sometimes
You only live once. A cliché so worn out it's become a meme.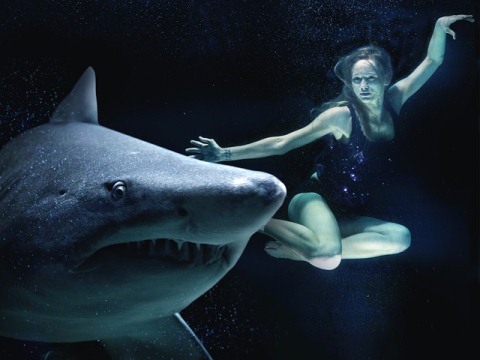 Here's the thing about YOLO: life doesn't usually end after your exuberant act of rebellion. You do only live once, but most people learn in the course of that life that the consequences of reckless self-indulgence are more painful and longer lasting than the pain of resisting temptation. Everyone feels stifled at one time or another. Everyone has to make sacrifices in order to thrive in the long term. Everyone is involved in a long game of trying to find the optimal way of getting through life without falling prey to disaster. Some people are better at this game than others, but those people that think that hedonistic pursuit of pleasure is a good game tactic, rapidly learn that they are wrong.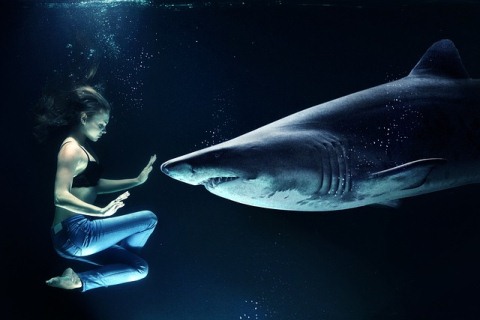 Equally, running away from your old dysfunctional life, and hoping that a new, wonderful LO will swoop in and rescue you is also a futile game strategy. Responsibilities can be a burden, no two ways about it, but responsibilities appear when you decide to commit to something worthwhile. You can't have the benefits without the sacrifice. Anyone who ever achieved something worthwhile did it by willingly taking on responsibility and discharging that responsibility to the best of their ability. The most fulfilled and content people are the ones who recognise and accept that cost and don't see it as an unfair demand imposed on them by circumstances.
So, the first error of this way of thinking is to assume you are unusual in the burdens you bear.
2) What happens in Vegas never stays in Vegas
The repercussions of acts of rebellion ripple out, and harm the rebel as well as everyone else. There are not many people that can contain a life-altering transgression within themselves without the knowledge of it "leaking" and affecting their behaviour. There are some sociopaths who can compartmentalise their emotions, or even get a kick from the deceit, but most people find that living with the knowledge that they have betrayed their partner (and possibly, family) is too dark a secret to conceal. They behave erratically. They push limits. They get careless. It's as though they can't bear the fact that they are getting away with so big a lie, and some part of their conscience wants them to be found out.
Even if the limerent doesn't succumb to this self-sabotage (a sort of act of counter-rebellion by their better selves), they can also be found out by events. The LO is careless. Evidence is discovered of illicit trysts. They are seen or overheard or gossiped about. Another common one is that one or other of the affair partners wants more from the relationship. Blackmail, threats, coercion; it can get ugly quickly.
All the rebel wanted was a moment of life-affirming connection with another romantic soul (neatly contained in a fantasy time bubble), but –  whoopsie! – other people are involved, and it's all got much too Real and spiralled out of control.
The second error is to think that the consequences won't outlast the rebellion.
Destruction is rarely creative
There's this idea in silicon valley that "disruption" is the cause of the most significant advances in society. "Disruptive technology" is a breakthrough that upends old ways of working and ushers in a new era – think the printing press, or personal computers, or smart phones. This tech gives rise to industry-killing disruption, like Amazon, Uber or Airbnb. The silicon valley types gloss over the damage wrought by disruption, of course (the booksellers, taxi firms and hoteliers put out of business). The Price of Progress.
But there are other ways to be disruptive too. The Taliban disrupted the educational system of Afghanistan very effectively. Isis recently disrupted centuries of history in Palmyra. Often, disruption is just destructive.
There is sometimes an impulse in the rebellious limerent that taps into this urge to destroy: I don't care anymore. I've nothing to lose. Burn it all down.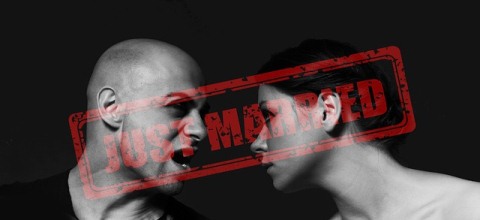 People that want to shake their lives up are people that do not feel they are in control of their lives, or who feel unable to escape from the person (or people) they hold responsible for trapping them. Rather than confronting that person, or leaving them, the rebel decides to attack them and smash the life they had together.
The third error is to believe that someone else is to blame for your plight.
What are you rebelling against?
So if embracing limerence as an act of rebellion is not the cure to frustration with life, what is? Well, surprise, surprise, I think the answer is purposeful living. The real problem with feeling stifled, undervalued, taken for granted, or unfulfilled is not "I haven't embarked on enough destructive affairs," it's "I don't feel in control of my life."
Rebelling against passivity is good. Finding ways to take control of your life is good. Asserting your needs more clearly is good. Blowing things up with a grand gesture is likely to cause more destruction than rebirth. You may be able to build a new life from the ashes of the old one, but you may also just be left sitting in the dust.
If limerence has woken you up to the fact that you feel victimised by your current lifestyle, take it as an opportunity to understand yourself. You've tapped into something important: you are not satisfied with your life, and that is a realisation to be taken seriously. If you can use the awakening wisely, you can start to figure out how you want your life to be. What purpose will you pursue? What responsibilities would you willingly take on? What part of yourself is LO connecting to, that needs to be given more attention?
It's far better to rebel against your own destructive urges, and to take control of your life, than to satisfy the craving for limerent reward. That's the way to win the game.