One of the nice benefits of running this site is that I get to hear from lots of interesting people about how limerence is affecting their lives. A surprisingly common lament – often voiced quietly or in a slightly embarrassed tone – is that many limerents don't really want the limerence to stop altogether, because they worry that when it ends, life will become drab and listless.
The heights of limerence can make you feel superpowered. The euphoria isn't just focussed on LO, it spills out into everything you do. Energised and enthusiastic, you feel able to take on the world.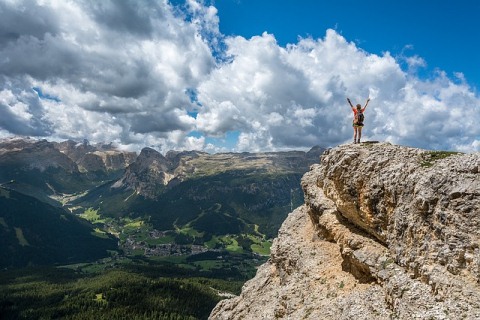 Why?
It's a bit odd when you think about it. Why should becoming infatuated with a new person be so comprehensively enlivening? What's going on? And why doesn't it last? Why does it turn into a mania? Should we try and live without it?
1) Reward and motivation
I've talked before about the neurochemistry of limerence, and how it arises from the reward circuitry of the brain that uses dopamine as a neurotransmitter.
The function of this part of the brain is not limited to just "happy vibe feedback", it is a core system that drives motivation. Activity in this circuit prompts you to take action. It makes things attractive. It increases their "motivational salience". Put simply, it makes you want things (and people).
If limerence is causing a persistent activation of these circuits, then it's going to make you feel highly motivated, full of drive, and itching to take action. The world seems more full of opportunities and excitement than threats.
This also makes some sense from an evolutionary perspective. If your limerent brain thinks it's found a promising mate, heightening your motivational drive and positive emotions is likely to make you energised and super keen to seal the deal. At this point, the motivation circuit is working as it should.
2) It is literally like a drug
It's an appalling journalistic cliche to claim "[substance or behaviour] activates the same parts of the brain as cocaine". I dislike this hackneyed angle, because it misrepresents the way the drugs work, but in this case, it is sort of apt. But, because I'm a pedant, I'm going to be precise.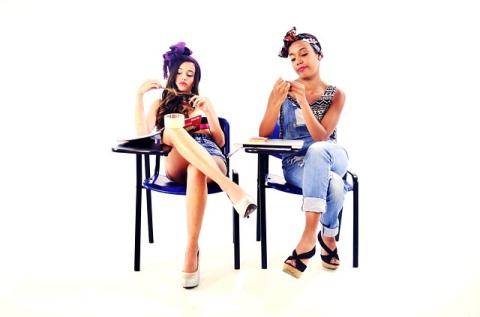 What cocaine and amphetamines actually do is stop the circuit switching off, by preventing the reuptake of dopamine after release. Pedantry compels me to also mention that they do lots of other disruptive things to neurochemistry too, but in this context the key thing is that reward triggers will be greatly enhanced. You get the dopamine "buzz" without the need for much – if any – rewarding stimulus.
That's why cocaine makes you feel super energetic, confident and high, and like everything seems significant and meaningful. It basically hypersensitises the motivation/reward circuits, and makes you feel motivated and rewarded even when nothing special is actually happening.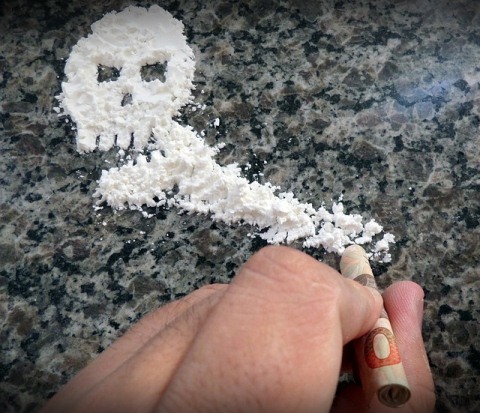 3) Can you manage this responsibly? 
So, does all this mean that limerents are sort of, kind of, developing a natural coke habit when they become limerent? Well… it's certainly a plausible hypothesis, but as with all aspects of limerence there's very little actual research evidence. If we lump limerence in with other behavioural addictions (like gambling or social media addiction) then it fits the same pattern of being initially rewarding but then transitioning to anxiety and dependence.
Can you retain the high without the risk of a much more serious low? Hmm. Well. I would say that the best way to approach this issue is to take a fundamentally different view: activate your reward circuitry by seeking real rewards.
This neural system evolved to compel us to seek out the things we need in the environment to allow us to thrive. When we're hungry we seek food. When we're bored, we seek novelty (because that could lead to useful discoveries). When we're sexually aroused, we seek a mate. But humans are notable for the size of our swollen brains, and so we can also be motivated to seek abstract goals – self-expression, status, wealth, lasting happiness. The key, then, is to focus your mind on worthwhile goals. Things that you want. Things that are rewarding. Things that will naturally fire up your dopamine circuits when you make progress towards attaining them.
That's why purposeful living is such a powerful strategy for managing limerence. You redirect your motivational drive towards things that you care about in life, things you want to attain or achieve. Let's say you are an artist – striving to improve your craft, making progress on how effectively you can realise your vision, getting recognition (and even money) for your work. These are all excellent motivational drives, with built in rewards along the way if things are going well.
Directing your limerence energy into positive, purposeful motivations is a healthy way of capitalising on the "euphoric bump", and if you can succeed in smoothly replacing the pseudo-reward of limerence with the true reward of personal achievement, then you really win.
The danger point is when you lean on limerence in the same way that self-destructive artists have leaned on drugs and other addictions since time immemorial. Don't try to motivate yourself with limerence, try to motivate yourself with the lasting, lifelong reward of living well. It's the only surefire way of riding a natural high.