One of the most disruptive aspects of limerence is the total attention-capture that sets in. At first, the limerent is OK with that – after all there's nothing more interesting or enjoyable in their world than their new LO, so thinking about them all the time is very stimulating. After a while, though, the inability to concentrate on other thoughts and activities takes its toll.
Many limerents will be familiar with autopilot mode: a state of being physically present but mentally absent. You are there, going through the motions of everyday life, meeting your obligations (barely), but your attention is elsewhere, in your internal world, ruminating and obsessing. Work begins to suffer. Projects don't get completed (unless you think it might lead to LO's good opinion in which case they get your full attention). Life in the external world drifts by as you watch from the muffled interior of your limerent bubble.
Partners of limerents will be familiar with it too. Zombie spouse. Mouthing words but staring into the middle distance. Shuffling along beside you, but answering your questions with, at best, a distracted and only marginally relevant reply that confirms they aren't listening. Or worse, snapping in irritation because your talking is distracting them from their obsessive thoughts.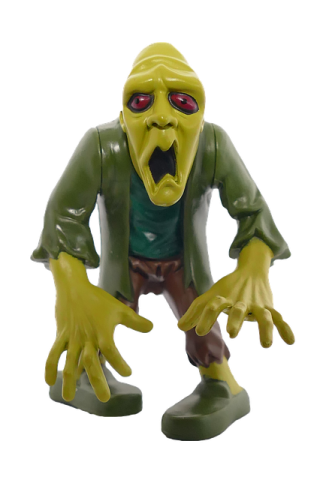 Paradoxically, sometimes zombie spouse can transform into manic spouse. Bursts of unfocussed energy and enthusiasm, or maybe sudden interest in a new hobby or activity (by astonishing coincidence, usually something that LO is into). Either way, the lack of attention on the here and now is infuriating.
This is no way to live. What can be done? Specifically, what can a limerent do once they realise they are living in autopilot mode?
1) Try to harness the energy
Limerence is usually associated with a boost of energy and enthusiasm. If you try to suppress or stifle it, it is likely to burst out in unpredictable and potentially destructive ways, rather than conveniently disappear. So, try and direct it constructively. The impulse to transform yourself – to make yourself more attractive to LO – can have positive outcomes. Exercise more. Improve yourself. Everyone benefits from you being fitter, healthier, and more interesting. Even if there is a problematic motive, the outcome is positive.
Beyond yourself, you can also direct the energy to new projects. I had an uptick in DIY activities during my last limerent episode. Partly that was a selfish drive to secure time to ruminate, and partly it was because the repetitive nature of manual labour was calming and has its own satisfaction. I may not have been as present for my family as I should have been, but at least our home was tidier and they had somewhere to put their books.
This might seem a bit trite, but here's the thing: you're going to have to go through the limerence experience one way or the other. You can either be totally withdrawn and selfish, or you can at least try to craft some additional benefit by improving yourself and your environment while it's happening. You're still stuck with the rumination, but you at least have a cleaner bathroom at the end of it. Zombies can do helpful chores.
2) Accept and adapt
Autopilot is actually an amazing invention. If you want to get to your destination safely, a device that keeps the plane or boat moving steadily forwards in the right direction is a godsend.
If you have become trapped in unhealthy limerence, "going through the motions" can actually be a positive response. Deciding, "I am going to keep going with everyday life despite all these strong emotions" is a purposeful decision. If autopilot is what is needed to keep you on the straight and narrow, so be it. Accept that reality and do your best to meet your responsibilities, fulfill your commitments, and be the best partner you are able to be under the circumstances.
There is nobility in keeping going despite personal pain and emotional distress. "When you're going through hell… keep going" is one of my favourite quotes, because it acknowledges the value of persistence under duress. Autopilot mode can be an important safety mechanism. If you believe in the destination you are travelling towards (a future with your current partner and without LO), but don't trust yourself to be steering the ship soundly at the moment, trust in the autopilot to get you through the turbulence.
3) Use it as a behavioural cue. 
When you recognise that you are in the grip of a bad limerence episode, and have started to slip into autopilot mode, it can be used as a trigger to make more effort with your real life. If you have a partner or family, use the autopilot fugue as a cue to focus on them. If you miss what your spouse has just said to you, Notice It, apologise, and exert yourself towards paying more attention to where you are and who you are with.
If you can repeat that cycle enough – spot absentmindedness, chastise self, focus on here and now – it can start to ingrain a new habit that makes autopilot mode a bit less automatic and puts you back in control of the tiller.
Coming out of the other side of limerence takes time. If autopilot helps you function during that time, use it, and then reshape it into a reminder that you have commitments to others that are worth meeting. Anything that helps you orient yourself in the proper direction has value.