One of the questions I was asked last week by the producers at Treefort was "why do limerents feel guilty?" Having had time to reflect, I think I kind of fluffed that question.
I talked mainly about the magnitude of the emotional response, and how social pressure tends to discourage outward displays of emotion, especially in Britain (although less so nowadays; I am quite old). This means the limerent bottles up feelings that they are ashamed of having, without a healthy mechanism for release.
I don't think that answer is wrong, but it's certainly incomplete. So with the luxury of being able to write a considered response at leisure, rather than answering on the spur of the moment, here are some more thoughts.
1) They are undeniably romantic feelings
This is the obvious point, in retrospect. Limerence is a desperate desire for another person. If the limerent has a partner or spouse, such feelings create an internal conflict that will understandably cause guilt – or at the very least, cognitive dissonance. You can be in love with your partner – proper, healthy, securely-attached love – but overwhelmed by feelings of desire for this other person. Really, there are only two obvious ways your subconscious can react: recognise it as a mental betrayal of your partner and feel guilt, or try to eliminate the conflict by devaluing the partner.
Limerents that react defensively (or resentfully) to feelings of guilt can even deliberately devalue their partner, in order to assuage the terrible feeling that – God forbid – they might have done something wrong.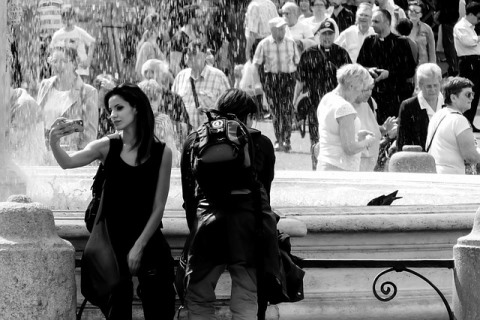 More well-adjusted limerents will accept the guilt, because at an emotional level it is a betrayal, in the sense that most of us would like to be able to sustain the monogamous ideal of simple, uncomplicated love for one person without being put into a spin by inconvenient other people hanging around being all intoxicating. But that's the world we live in, so we need to find ways to take responsibility for ourselves and cope.
2) It's disproportionate and we know it
The second source of guilt is how powerful the limerent response is. It's all encompassing. Life consuming. But despite the urgent demands of our limerent subconscious, we somehow still retain enough mental awareness to recognise that the response is completely over the top. LO isn't, objectively, that special. We know it, but don't want to admit it, because that lessens the good feelings. It also makes us feel foolish and self-deluding, because who goes to pieces over an ordinary, everyday person? Not us! No. LO must be astonishingly special because otherwise what idiots we would be! Better shut down that nagging guilt within that we are behaving like ridiculous lovestruck adolescents with poor impulse control, over someone who is no more or less remarkable than any of the other millions of souls struggling through life.
3) Limerence laughs at self-discipline
Linked into the previous idea, is guilt caused by persistent failure of moral fortitude when LO is around. Like a self-indulgent child with their hand in the cookie jar, the limerent keeps going back for more even when they know it's bad for them and they are already starting to feel a little queasy. As a generally fairly self-possessed adult man, I was pretty ashamed of my lack of self-discipline when in the depths of limerence. I knew it needed to stop, but hadn't yet developed the psychological toughness to resist the siren call of LO. That took time and trial-and-error experiments, and so every self-indulgent fix along the way was followed by the guilty nausea that I'd failed again. It's not nice to continually resolve to change and then fail at the very next test. It feels… shameful.
4) Why can't we just be friends? 
Another – perhaps more subtle – guilt comes from the fact that we usually find that our LOs are great company. LO kindles something within us and makes us feel happy and safe and contentedly-connected to them. The sort of thing that would make for a great friendship if we weren't consumed by romantic desire. So, our inability as limerents to be a good friend to someone we care about is another source of failure and shame. Why can't we stop being so overwrought and just hang out with them as a friend? Are we really so weak-willed that we have to cut them out of our lives completely? I mean, it's not their fault we're so emotionally incontinent that we can't spend time with them without getting tangled up like a ball of string that a cat's been at.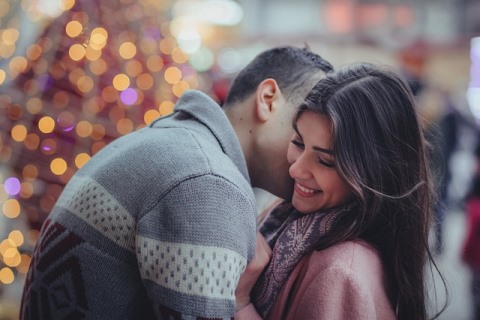 5) Should we feel guilty?
So, there are several causes of guilt, but are they justified? I've touched on this before. In my view the simple answer is: your behaviour is what counts.
If you are making dreamy eyes at LO, hinting at your desire for a strong connection, and testing their keenness, then you are breaking the commitment you made to your partner. If you are getting physical with LO then – well, I don't think any functional adult really needs to be told that, yes, that is a betrayal. Whether your partner is willing to forgive any particular moral lapse depends on their own perspective on monogamy, and where their own red lines are, but generally speaking, it's when you do something to vocalise your feelings or act on them that you open yourself up to the judgement of others. That's the point where you move from an internal conflict to an external action that affects other people. That's the point when guilt is appropriate and useful – if you can learn from it rather than wallow in it.
When you shouldn't feel guilty, in contrast, is while the conflict remains internal. I really dislike the idea of feeling guilty about thoughts or emotions. Use them as a guide, certainly. Use them as a way of recognising that your thoughts are in conflict with your moral compass. Definitely learn from them, but feeling guilty about having thoughts or feelings that make you uncomfortable is feeling guilty about being human. It's essential that we are able to explore wrong, transgressive ideas in our minds, and work through them to understand ourselves better. Any time we challenge ourselves we will feel discomfort. And if we feel guilt or shame, it's a good stimulus for examining what's going on in our lives and what our subconscious is trying to signal to us. That internal monologue is normal and healthy.
Feeling ashamed of being limerent is in the same category for me as feeling ashamed of being gay. It's a toxic denial of an aspect of your own identity that will not make you a "better" person, but will just cause pain and self-loathing.
By chance at the moment, I'm reading a book by Ellis Peters (one of the Brother Cadfael mysteries) called The Raven in the Foregate, which seems pertinent. In the story, a new priest is given the "cure" of a parish, and turns out to be so strict and pedantic about canon law that he terrorises his small community into fear and self-doubt. One quote about how some of the more sensitive parishioners were affected struck me as especially powerful:
They look within for sins they may have committed, unknowing. They are no longer sure what is sin and what is not, so they dare not breathe without wondering if they do wrong.
Insecure people can be made to feel guilty and flawed over nothing but their own internal doubts. Your thoughts are yours to use as you please; other people only become involved when you put them into action.