Once a limerent has resolved to take control and cut contact with LO, an almost inevitable consequence is the arrival of withdrawal pains.
I talk a lot about limerence being understandable as "person addiction", and again, the analogy here fits quite nicely. Like any other addict, the initial decision to quit often comes after a particularly negative experience with the drug of choice (e.g. a mortifying exchange with LO in which you flirt and they don't), and the addict decides to go cold turkey in a burst of energy and determination.
But as with any lasting change, willpower and enthusiasm alone are not going to last long enough to carry you all the way to deliverance. So what can be done to help reduce the chance of falling off the limerence wagon?
1) You gotta have a plan 
Determination to quit LO and all their temptations is one thing, actually managing it is another. As with so much of life, the difference between people who succeed and people who struggle, is that people who succeed have a plan. They know what "success" means, because they sat down quietly – well away from the nearest LO – and thought about what they wanted to achieve. "I will get over limerence" is so nebulous as to be the equivalent of "I will get better". Getting a bit more specific, you could try for "I am never speaking to LO again", but that's not entirely within you control and is often impractical.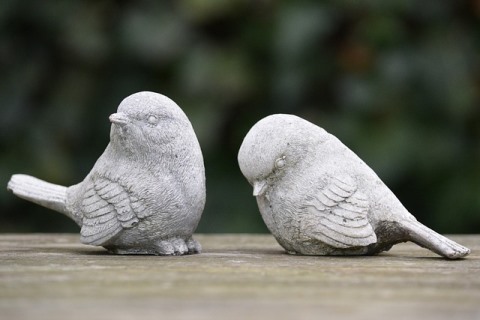 Much better is to have a plan that is matched to your goals and within your control. "I am going to progressively decrease my contact with LO over the next six weeks" is measurable, practical and achievable. You'll know if you succeed. And if you set a specific target (no more than 2 texts a week, and 1 get together), it's much more likely that you'll hit it.
2) You should anticipate relapses
Being with LO is intoxicating and energising and arousing. Self-discipline is hard, boring, and low on thrills (but leads, paradoxically, to a hugely fulfilling life). You're not going to be able to sustain grey rock resistance to LO indefinitely. Everyone slips up. It's normal. I would even argue that it can be healthy, because as I've suggested before the thrill-seeking part of you does need to be given some release from time to time.
Most alcoholics that successfully go teetotal do it with the occasional relapse. Life is full of stresses and strains, and the old sedation and distraction habits are deeply ingrained. The key thing is to forgive yourself, accept your imperfection, but resolve to last longer until the next relapse.
Eventually the time till the next relapse is forever.
3) LO may get withdrawal pains too
Finally, as a somewhat counter-intuitive outcome, a consequence of your attempts to go No Contact could be that LO gets withdrawal pains.
If your relationship with LO was mutually supportive, or they were enjoying the ego boost of your high regard for them, suddenly losing that from their life can be quite upsetting. It's surprising how commonly LO has a big upset soon after the limerent begins to distance themselves, which has the coincidental effect of drawing their source of support (or narcissistic supply) back in.
For those of us that fall for "radio save me" type LOs, this is an especially vulnerable time.
As with most aspects of limerence, being forewarned about a danger lurking down the road is a big advantage. When you do hit rock bottom and decide to quit for good, make sure you set aside some time to make a plan, anticipate relapses, and steel yourself to LO's possible shenanigans.
Walking purposefully towards a destination you want to reach is much better than running around in circles.