In the last post I laid out a case for why monogamy exists. It provoked some sturdy objections in the comments, and some good discussion as to whether the arguments were flawed.
This week the goal is to give the counter case – why monogamy is so difficult for most people to maintain, and what negative effects it has for individuals and society.
As a quick recap, the pro case is that monogamy is romantically appealing (especially in the early stages of love), psychologically comforting, evolutionarily useful, and helps stabilise societies that institutionalise it.
The short version of the counterargument is that erotic and bonding drives have different neurochemical origins, that opportunistic sex outside of a pair-bond is a powerful bonus for evolutionary success, and that humans are highly diverse in their individual proclivities and so societies that enforce one model inevitably harm heterodox individuals.
As before, I will do my best to avoid moralising or snark.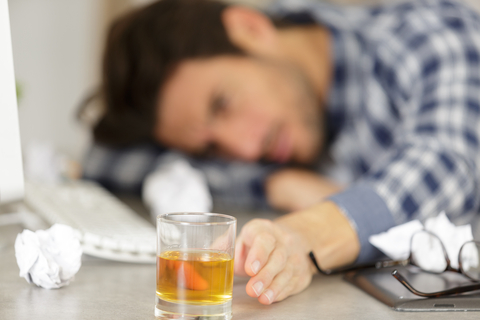 1. Our romantic drives are loosely coupled networks
Probably the biggest factor in why it is hard to remain monogamous is that there are several drives built into us that contribute to reproduction, but they do not work in unison.
First up is simple lust. From a behavioural perspective, lust is the direct trigger for copulation – an impulsive, urgent desire for sexual release. There are multiple layers to this impulse, but the most direct and rudimentary is where a sexually charged stimulus provokes a reflex response.
Biologically, the lust reflex is linked to sensory cues – a flash of cleavage, the scent of body odour, an erotic caress. In the brain, nitric oxide signalling increases sexual appetite, and the same signal also increases blood flow to the genitals (true for both men and women, although the results are perhaps more prominent for men).
Supplementing lust is libido. That can be seen as the baseline level of lustiness, and the ease with which erotic desire can be stirred. Libido is largely under hormonal control, with testosterone being the most obvious factor. In the brain, serotonin also seems to contribute to libido in some complex manner – based on the evidence that SSRI antidepressants commonly decrease libido.
In contrast, the romantic drive to pair bond is more long-term and more subtle than lust. Certainly, in the early stages, romance is coupled to erotic desire, but emotional consummation and attachment are the primary rewards. The neuroscience of romantic desire is linked into arousal, reward seeking, and bonding, with oxytocin and vasopressin hormones getting in on the party. For limerents, these are the processes that make us addicted to an LO.
Most people can experience sexual arousal independently of the desire for romantic bonding. Lifetime sexual monogamy is exceedingly rare. Many more people can erotically excite us than romantically appeal to us.
Libido and love are not separate, but they are only loosely coupled from a neuroscience perspective.
2. Sometimes these drives conflict
To make things more complicated, sometimes these drives can work against each other. Long-term pair bonding takes on aspects of companionship and familiarity that can act like a cold shower for the libido.
This contrary effect also makes sense, from a biological perspective. There are forms of love that run counter to eroticism – understandably, parental instincts inhibit the erotic drive. If you come to see your partner as a dependent to be cared for, then it is very easy to fall into the trap of the sexless marriage.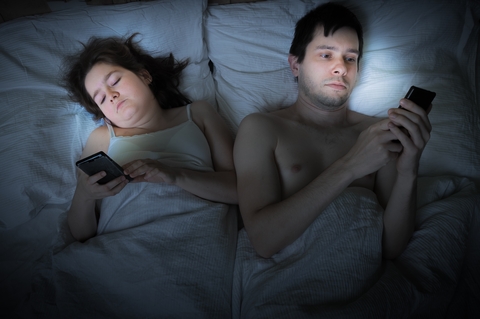 Even worse, this transition from lover to carer can be the consequence of the psychological security that monogamy offers – when we feel totally safe with a partner, we are able to share our most vulnerable thoughts and fears, and seek comfort. Although this is powerful for bonding, it can also run counter to eroticism if the drive to nurture and protect goes too far.
This reality is a compelling argument against monogamy. Can one person ever meet all of our emotional and physical needs, if they are sometimes independent and contradictory urges? Social monogamy cannot indefinitely satisfy erotic impulses without significant, deliberate effort by both partners to keep an unstable balancing act going. That is especially true for people who find that novelty is a big part of their eroticism.
So, why are we built with drives that sometimes work together but sometimes work at cross purposes? Does nature just have a sick sense of humour?
3. There is no perfect evolutionary strategy
Genes play the odds. A mating strategy that increases the chance of reproduction will give any genes that promote that behaviour a competitive advantage. Evolution is an arms race, and there is no one best, definitive strategy. It's a competition, and there are multiple possible solutions to any problem – which means that bet hedging is often the best approach.
From an evolutionary perspective, the best outcome for selfish genes propagating through males is to form a stable pair bond, but with seized opportunistic mating outside of that connection. The pair bond maximises the chance that a man's children will survive, but any chance to spread genes outside of that partnership is a lucky bonus.
For genes propagating down maternal lines, the best option is for a woman to only be sexually receptive to the most fit males, but to not limit herself to a single partner.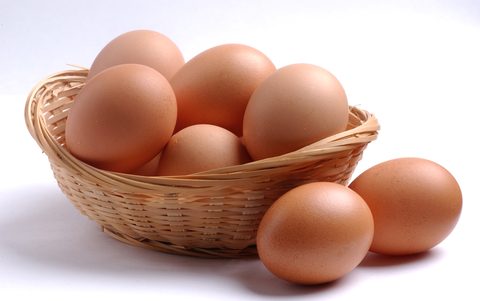 A number of children from different fathers increases genetic diversity in a woman's offspring (playing the odds), but because the physical cost of child rearing is much higher for a woman, it would be even more useful to be covert about paternity, if possible, to benefit from the stability of the pair bond while also seeking other mates.
So, there is a good case to be made that social monogamy plus covert, opportunistic sex is a good, general behavioural model for maximising reproductive success. For men and women.
4. Evolution doesn't explain everything
It's easy to build a compelling case that it was to our evolutionary benefit for sex and bonding to have separate mechanisms to allow for this dual behaviour of bonding and straying. But a problem with the reproduction-focused approach is that it misses insights from non-reproductive couplings.
I have heard from several asexual limerents – people who have a powerful romantic impulse that leads to utter infatuation, but for whom the sexual impulse is minimal. Lesbian and gay limerents have both drives, but they are focused on same-sex partners who have no reproductive value from the perspective of evolution.
These cases help illustrate the same truth: that these drives are built in to trigger certain behaviours not certain outcomes. From a genetic perspective the only thing that matters is that the behaviours statistically result in an increased likelihood of the "desired" outcome. But once those drives are let loose in a human, all kinds of crazy, wonderful things can happen.
Any personal choice, and any system of civil society, has to accept the reality of the fact that we are built in a way that sexual and romantic behaviours are driven by systems that are overlapping but independent.
5. Social conventions can be inhumane
The tyranny of the majority can be awful. It can be even worse when it's the tyranny of a hypocritical majority.
In the recent past of Western cultures, heterosexual monogamy was institutionalised through both legal means (polygamous marriage is illegal) and social pressure (stigmatising cheaters, shaming promiscuity).
For people who wanted to live outside these strictures, life was hard, and love was furtive. It took social revolutions in the twentieth century to liberate homosexuals and bisexuals to love openly, and it wasn't until the twenty-first century that gay marriage was legalised in the UK and US. Infidelity remains technically illegal in many US states, even if the laws are never enforced (and so remain mainly as a kind of moral artefact that no politician is motivated to repeal).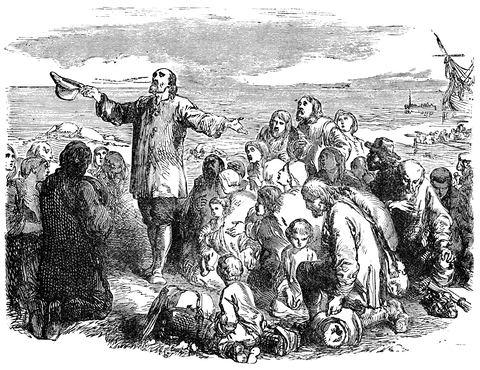 Not for the first time, laws seem to run against human nature… but that is kind of the point of laws. To agree on permitted limits on behaviour. To prohibit actions that might be gratifying for the individual, but which trample on the rights of others and/or are destructive to wider society. The art of law is in finding a fair balance.
I can't pretend to be well read in anthropology, but you don't have to read much to realise that almost every type of social model for sexual conduct has been tried somewhere at sometime. Patriarchal structures, matriarchal structures, polygyny, polyandry, overt or covert infidelity, permissive or intolerant attitudes to kinkiness. The diversity of cultural norms is broad, and all models have their champions. Just like biological evolution, cultural evolution does not yield a single, perfect solution.
In all cases, there would be people whose desires and needs fell outside of the mainstream. Even when hunter gatherers had fluid tribal systems of open inter-mating, there would have been rituals and conventions used to coerce those who yearned for exclusivity to fall in line.
No matter what model is adopted, the heterodox suffer. For the orthodox, alignment of their sexual preferences with the socially sanctioned model makes life easy. It's the outliers that try to derange their true nature to fit a social ideal, who have to cope with the psychological distress it causes.
---
And that brings us to another natural break. This is the ultimate point of contention for most people when it comes to monogamy as a cultural norm: how do we balance the conflict of the individual and the mass? What moral framework can best balance personal freedom against social responsibility?
Let's run headlong into that wall next week.