Everyone goes a bit gaga about their crush. Thinking about them is pleasurable, after all, and what harm could come from fantasising about the blissful times you might enjoy together? What's wrong with mooning over them like a lovestruck teenager?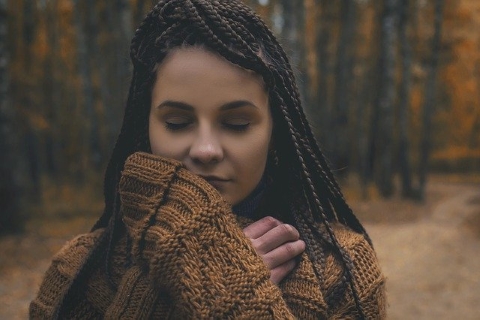 Well… sometimes the thoughts get out of hand. Your crush may be a marvellous person, and daydreaming about them used to be one of your favourite things, but sometimes you can get stuck in a mental loop that is hard to escape. It becomes impossible to stop thinking about them, even if you want to.
Your thoughts about them become involuntary and intrusive; relentless and exhausting. You can't focus on anything else – even something as simple as reading becomes a trial, because the urge to think about them interrupts your mental peace and breaks your concentration.
If thoughts about your crush have become that intrusive, it is likely you are suffering with limerence. This is a mental state of obsessive infatuation that is characterised by intrusive thoughts that you just can't seem to turn off.
So, what's going on? Why can't you get control of your own thoughts? Well, like anything that's happening in the brain, the answer lies in neuroscience.
The reason you can't stop thinking about your crush is because your brain's motivation system has become hypersensitive. You've accidentally trained yourself to associate thinking about your crush with reward, and it is a lesson it has learned very well. Those intrusive thoughts are your subconscious mind's best effort to get you to stop what you are doing and seek out your crush.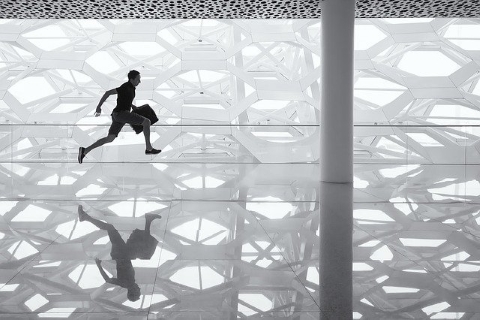 The basic idea is that being with your crush is rewarding – heck, even daydreaming about them is rewarding. There they are, all full of romantic possibility and erotic magnetism, setting off fireworks in your brain. That makes you want more, and your subconscious pushes the idea of seeking them to the forefront of your mind.
Crushes don't always turn into obsessions, though. For many people, the excitement and exhilaration of a crush never moves past happy feels into compulsive thoughts. What is it that pushes you from tantalising daydreams to debilitating obsession – from a pleasurable crush to involuntary limerence? Well, there are a few key factors:
1) There's something about them
There's no escaping the fact that your crush is an extraordinary person for you. Something about them triggers a deep psychological connection that excites you romantically. Just what it is about them is a very interesting question, and will be based in your own personal history. They may represent a romantic archetype. They may remind you of formative bonding experiences from childhood. It may be something as idiosyncratic as their scent, their sense of humour, or the twinkle in their eye.
For limerence, we call this mysterious X factor that triggers profound attraction "the glimmer". It's that strange romantic alchemy that sometimes happens in response to subconscious cues, and makes someone seem amazingly special.
2) Our brains are wired for reward seeking
Once we've felt the glimmer for someone, we naturally seek more of their company. Being around our crush makes us feel a natural high – at least when things are going well. That positive feedback is rewarding, and so we seek more of it.
The neuroscience of limerence is based around this reward feedback process. We find our crush arousing, that causes reward recognition, which causes euphoria, which makes us want more. Run that program for long enough, and a subtle change occurs within the brain. Now, the reward circuit starts to motivate us. Instead of just enjoying the pleasure of reward, our brain prompts us to seek reward.
One of the ways it does that is to remind us of our crush as often as it can.
3) Uncertainty keeps us guessing
When the reward circuit is doing it's job correctly, it urges us to seek out our crush and try and bond with them. That can go really well if it turns out that your crush likes you too, and if you have the confidence and opportunity to declare your feelings.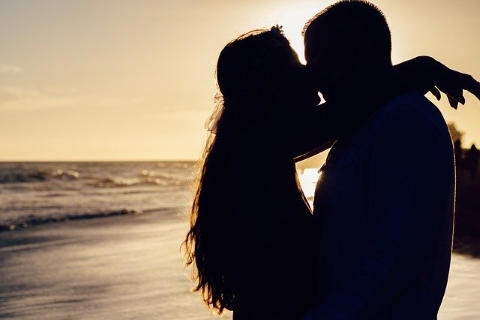 However, life being the way it is, the path to romantic fulfillment is rarely so smooth. More often, the way we interact with our crushes is more halting, cautious, and uncertain. That uncertainty can further amplify the drive to seek more contact. The combination of hope and doubt is the killer combination for reinforcing limerence.
Uncertainty can take many forms, but the fundamental issue in terms of intrusive thoughts is that it gets you addicted to your crush. When rewards are unpredictable, we seek them ever more avidly.
4) Mental programming
What this all adds up to is a perfect storm for obsession. When we feel an extraordinary attraction to someone, get a hit of blissful elation from being with them, and then get stuck in a hesitant dance of uncertainty, it makes them central to our inner world.
The daydreams and reverie of limerence reinforce this centrality. We are slowly but surely programming our subconscious into the habit of seeking contact (even if only in our imaginations) whenever we crave reward.
The right – or, rather, wrong – combination of factors can push our motivation circuits into overdrive, and get us caught in a loop of involuntary subconscious impulses to seek our crush, with increasing urgency. As far as the primitive part of our brain is concerned, they are the most important reward in our world, and the most desirable prize. It's not going to let up on its insistence that we stop trying to do something useful and instead go and do something rewarding.
Ultimately, the reason you can't stop thinking about your crush is that you have programmed yourself into an obsession you didn't intend.
But, all is not lost.
All four of the key factors that reinforce limerence can be resisted and reversed. There are ways to fight back and recover peace and mental equilibrium, by acting purposefully to break the habit of rumination and turn the volume down on the intrusive thoughts.
This is a good place to start.