Sometimes a crush can become so powerful that it dominates your life. If you just can't get them out of your head, can't free yourself from their magnetic attraction, and just aren't able to move on, it is likely you have fallen into a state of limerence. 
The reason you can't get over your crush is that you have accidentally trained yourself into a mental habit of constantly seeking them. The excitement and euphoria of that initial romantic connection makes them the central focus of your life, and because it feels so intoxicating and good, you don't resist. But if you cultivate that crush for too long, it can turn into something closer to an addiction. Without realising it, you program yourself into a mental fixation that is very hard to shake off.  
Romantic attachment is one of the most powerful emotional drives that people have. It's hugely rewarding. A whole cocktail of neurotransmitters and hormones conspire to give you a massive natural high of bliss, because the prospect of bonding with this amazing other person is so appealing.
Normally, this is a good spur to get you amorous, and motivate you to seek more of their company, get to know them, and see whether they might possibly feel the same way and… be up to get down.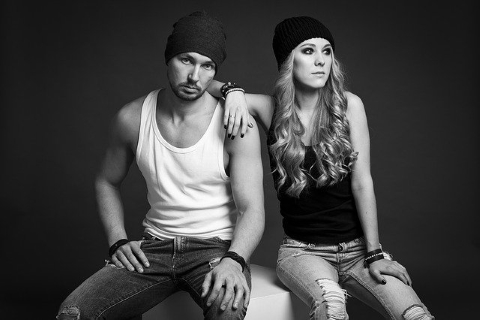 But, life being what it is, most crushes go nowhere. For one reason or another, things don't work out. They are not available, or you are not available, or they are not interested in anything more than friendship. If you can sort this all out quickly, then the prospects for getting over the crush are good. If you express your feelings, and they either reciprocate (hooray!) or give you an unambiguous rejection (boo!), then you at least have the satisfaction of knowing you were courageous enough to try, but it was a romantic dead end. 
Unfortunately, real life is often messier. Maybe you were too inhibited to express your feelings and end up in a confusing friendzone. Maybe there are barriers that mean you cannot start a relationship with your crush. Maybe they give you mixed messages – classics include "things are complicated for me right now," or "I do have feelings for you, but I'm not ready for anything serious," or "you should stay away from me; I'm bad news!"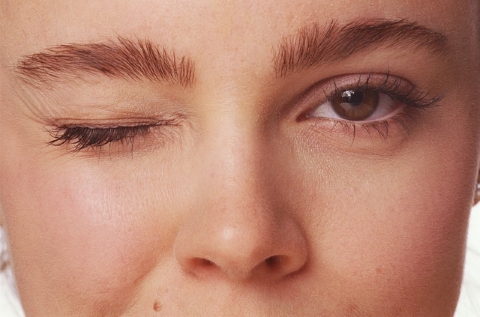 That combination of hope with uncertainty is the catalyst for a crush that just won't die. They give you some hints of attraction, but it comes with enough uncertainty that you just can't figure out what they want. Or you want. 
That makes them the central focus of your internal world. Not only are they dreamy and intoxicating, they are also a riddle to be solved.
An embarrassing amount of your mental energy and time is spent analysing the "relationship" with forensic precision. Reliving times when you were together, rehearsing possible conversations for the next time you're together, scrutinising texts and emails for deeper meaning, or just plain fantasising about how you and they can end up clasped in blissful union.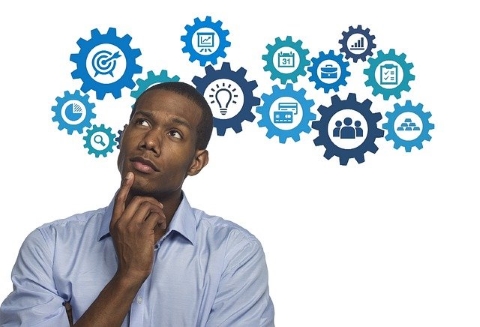 So far, so typical – this is what it feels like to get infatuated. But a crush you can't get over eventually turns sour. You start to get obsessed. You find it hard to concentrate on other things. You crave them – in an unhealthy way that feels like a compulsion more than a reward. In time, the pleasant daydreams turn into intrusive thoughts that won't leave you alone.
This has gone beyond a crush. This is something else.
Limerence
A crush you can't get over is a pretty good description for a psychological phenomenon known as limerence. The concept was defined by Professor Dorothy Tennov in the 1970s, following her research into romantic attachment and the infatuation that some people suffer during the early stages of love.
Her ideas proved controversial. Some dismissed them as obvious – simply the invention of an unnecessary new word to describe the symptoms of falling in love. Others were outright sceptical that anyone could be so romantically neurotic, or attach so much emotional importance to another person. Bluntly, people who had experienced limerence had no difficulty accepting its validity, those who had not viewed it as a mental disorder.
With an extra half century of scientific endeavour since Tennov's social psychology work, we are now able to understand the behavioural observations she made in terms of neuroscience.
The best way to understand limerence is as addiction to another person. You find your crush so intoxicating, it feels impossible to resist their lure. Once you are hooked, you can think of nothing else. When being with them used to make you high, now you need contact just to feel normal. You find it hard to concentrate on everyday tasks. You neglect responsibilities.
And this is often a hidden obsession you feel guilty about – not trusting anyone with a secret shame that you sense is unhinged.
Limerence is an altered mental state that we accidentally train ourselves into by feeding our subconscious the message: your crush is rewarding. Seek more of them.
Overcoming limerence
OK. If you've read this far, chances are this all strikes a chord with you. What now? 
Well, understanding limerence as addiction to another person isn't just a useful analogy, it also helps focus on ways to fight back. This site is all about understanding limerence, finding ways to counteract it, and ultimately, integrating it into life in a healthy and purposeful way.
The best way to start on that project is to work your way through the key posts:
Those articles take you through the essential knowledge needed to both understand what is going on in your head during a crush that just won't quit, and how to practically take action to fix the problem.
The resources page is another good jumping off point. That collects the wisdom of the last few years of limerence labour in one place.
And last, but by no means least, the community of fellow limerents at Living with Limerence are an endless source of wisdom and support. Jump into the comments section or private forum for pep talks and war stories.
You can get over a crush. It isn't easy, but it is possible. Understanding it is the first step on the road to recovery.