A recent flurry of comments raised the issue of whether limerence is a good or bad thing, and why I generally blog from the perspective of "limerence recovery", rather than being more positive and celebratory.
LifeIsTricky puts it well:
Ok so here's the thing that I do not understand, why are you, and others, Dr. L, so bent against the idea that there is something significant, and perhaps spiritual or energetic guiding these attractions. That the glimmer and subsequent developments from that couldn't be a very powerful and important piece for self development?
But honestly you only meet so many people in this life who truly light your world up like the Fourth of July, it seems foolish to stick with a SO and not follow the LO to the natural end of that LE. It would seem to me that this obsession with the idea that limerance is something to be controlled is a fear based, kind of puritanical and archaic way of looking at relationships. Living a life without wonder and magic feels sad, hollow and disappointing to me. And really I very sincerely believe that there is some significant reason why that person glimmers.
So, why am I so down on limerence?
Well, first off, I am definitely not anti-limerence. I've posted before about how it can be excellent. I am glad that I am a limerent, and the period of mutual limerence after my wife and I met is a highlight of my life. It does feel amazing. It's no wonder that people seek it out as a spectacular natural high, use it as an energising boost, and enjoy immersing themselves into adoration of another person that makes life thrilling. No judgement from me if you want to live a life of serial limerence, learning from each episode and expanding your life experience and refining your understanding of your romantic temperament. The key issue, though, is whether limerence is mostly a gift or mostly a burden.
It would be a straw man to attack the arguments that limerence is always a blessing, or always a curse, but LifeIsTricky clearly sees it as a source of life-enrichment to be welcomed, whereas I treat it as an volatile force to be governed. Although these positions are not mutually exclusive (fire is both useful and dangerous), they are fundamentally different ways to approach limerence as a phenomenon.
I suspect that the heart of this disagreement is about how to interpret the very strong positive feelings that limerence brings, and that comes down to a philosophical difference about how trustworthy you think feelings are for making good decisions. Are you mostly a hedonist or mostly a stoic?
A pure hedonist would see limerence as a force for emotional expansion. Life is made better, deeper, richer by throwing yourself into extraordinary experiences. Romance should be embraced with abandon, as passions so powerful and invigorating are obviously transformative. The way to a fulfilled life is through opening yourself up to its most sensational (in every sense of the word) aspects.
A pure stoic would take the opposite view. The passions and emotions and sensations that grip us during limerence are a derangement of our faculties. Our judgement is impaired, our decision-making is poor, and the mania leads us into short-term pleasure but long-term pain. The way to a fulfilled life is through taming your animal urges and asserting your wisdom.
Most of us aim for the middle ground – neither wild abandon nor austere denial. We are equally wary of debauchery and piety. So, really, this debate is about which philosophical approach to life you lean closest to, and where balance lies for you.
I'll set out my stall below, but just before I do, I'd like to try and fairly articulate LifeIsTricky's position. My impression is that they think limerence is a golden opportunity to seize the day. That by opening themselves up to the force of limerence, their life will become richer, more exciting, more meaningful and that generally, they will be more alive to the world. In contrast, LifeIsTricky thinks that when limerents resist the intoxication, it is because fear has made us timid. Fear of failure (rejection by LO), fear of social disapproval (by family and friends), and fear of the unfamiliar have caged us, and stopped us from realising our potential.
It's worth thinking about. Always examine your motives.
But here's why I think it's misguided, and why it's right to be cautious of the enticements of limerence:
1) Limerent objects can be very bad for us
Anyone who has become limerent for a narcissist will testify that the "life enrichment" of limerence can involve some very hard lessons. Embracing limerence for an LO who is unavailable, selfish, manipulative, flaky or just unpleasant, can really ruin your life. I suppose there is a sort of Nietzschen argument that "that which does not kill us makes us stronger", but wilfully putting yourself in harm's way to toughen your emotional resilience muscle seems a bit masochistic to me.
2) We can be manipulated into limerence
Linked to the previous point, we know there are LOs out there that excel at leading limerents on, manipulating their emotions, and ensnaring them. Most limerents would be susceptible to a campaign of love bombing, intermittent reinforcement and emotional oversharing from an LO they were attracted to.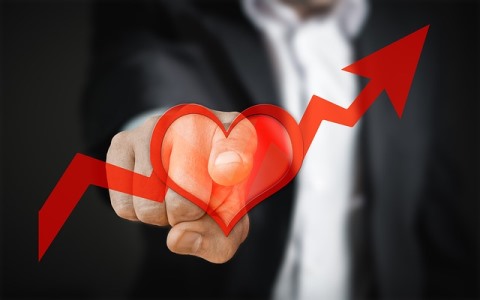 The triggers are quite predictable once you know them. This, to me, shows that limerence is not a mysterious, divine force that serves to lead us to enlightenment – it's predictably rooted in psychology.
3) Brains are stimulus-response engines
That predictability comes largely from our neurophysiology. We understand how hormones and neurotransmitters influence our behaviour and our fundamental motivations. We understand why these mechanisms exist within us, from the perspective of reproduction and evolution. There is a materialist basis to limerence. Activate the right neural pathways, and bingo! Again, this makes me view it as a predictable drive that can be switched on just as easily when it will damage your life as when it can enrich it.
4) It is incompatible with long-term monogamy
Many of us desire long-lasting love in a form and blend that requires monogamy. Not everyone, of course, and ethical non-monogamy is widely accepted and perfectly feasible. But, despite the current promotion of more enlightened and sophisticated lifestyles, monogamy remains stubbornly popular. If you want it, you have to reconcile yourself to resisting limerence for other people.
5) It can lead to bad consequences
If you are not single when limerence comes calling, it is almost impossible to avoid bad consequences if you embrace it. Following limerence through the tipping points to an affair is inevitably destructive. Many other people are hurt by limerent self-empowerment, and many who embrace limerence as a route to fulfilment bitterly regret it. Even if you are in an open relationship and have tried to be ethical, limerence is such an unbalanced adoration that someone is likely to be hurt. Most poly couples have rules about how to handle this, but it turns out that people don't behave rationally when they are emotionally devastated. "Stop crying, I got you to sign this legal disclaimer when we met!" turns out to be cold comfort.
6) It comes when it's unwelcome
There are times when limerence is great (you're both single, and LO is a good person), and times when it is not great. My email inbox is full of stories that mirror my own: "I wasn't looking for this. I'm happily married. I never expected it to get out of control." Limerence may well be teaching us all lessons about complacency and benign neglect of romance, but that doesn't mean we should respond to the lesson by immersing ourselves in a new infatuation.
7) It doesn't last
Finally, limerence has a definite lifespan. Eventually it ends, meaning either that you transition to a different kind of relationship with your LO, or that you accept they no longer have value for you romantically and so you seek a new LO. For me, the decline of limerence is another good indication that it isn't linked to the intrinsic value of the LO, it's a mechanism for accelerating pair bonding.
---
Overall, after assessing the good and bad of limerence, and accepting that it is a part of who I am, I reached the conclusion that it needs to be integrated into my life in a way that serves my bigger goals. Limerence felt great at first, but rapidly ran into the reality that I care more about my family than about romantic novelty. At that point, limerence became a problem.
That was the right decision for me, but ultimately, it comes down to this: you have to figure it out for yourself. There's no right answer. Everyone has to make their own decisions and live with them. Real failure comes when you lie to yourself, rationalise away your doubts, and behave in opposition to your principles. The only solution is to do the deep work of examining your true nature honestly, and acting accordingly.
In the meantime, I'll keep advocating for a purposeful, stoical approach to living with limerence.