In a recent conversation I was asked:
How is limerence different from an emotional affair?
The person asking was a non-limerent.
My first reaction was befuddlement. I mean, obviously limerence isn't an emotional affair, it's an emotional state that some people go through. Unless you cross the line from internal thoughts to external deeds, how could an affair be happening? But then I started to wonder a bit more about where the line would be for a non-limerent. If you have never had the experience of utterly losing your mind over someone else, then maybe it would feel like a betrayal to discover that your partner had done exactly that, even though they didn't mean to. That got me thinking again about how variable the reactions can be to discovering that your SO has an LO. It seems obvious now I'm typing it out, but for a limerent that discovery falls within their "sphere of understanding" – so while it's definitely unpleasant, it's not a total shock. For a non-limerent it comes as a one-two combination to the gut.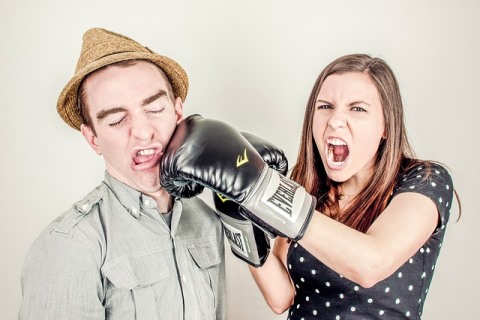 Not only does the non-limerent have to process the idea that some people get so madly infatuated that their whole lives are overwhelmed, but also that their partner currently feels like that about someone else. Given that extra context, the question makes a lot more sense.
So with the goal of being helpful, I started trying to lay out some objective criteria for what would constitute an emotional affair. Is there a line that can be agreed on by reasonable people that can help guide the two tribes to shared understanding? In escalating order, here are some case studies…
1) All in the mind
This is where I commonly draw the line in terms of culpability. If the limerent is managing the limerence within their head, and not disclosing or externalising the feelings directly or indirectly, I would say the claim of an emotional affair is unreasonable. However, there is a grey area even here. Intent does matter. If the limerent is wilfully and consistently indulging in reverie to the extent that they are neglecting their responsibilities, daydreaming about an alternate life with another partner, and generally seeking escape from their currently life in their imaginary limerence-tinted world, then that's not great. I still wouldn't call it an emotional affair, but it's certainly not a purposeful way to live. If your thoughts and deeds mismatch badly enough, then eventually your behaviour will probably start to reflect your thoughts, or you'll develop some sort of psychosis. I've speculated before about the cognitive dissonance of being in a long-term relationship but developing limerence for someone else – you either confront the truth that you are not being emotionally consistent with your principles, or you risk devaluing your partner to try and resolve the dissonance.
2) Online only
The next stage up from thoughts alone would be online chat. LO is not someone you know IRL, so any connection is in one sense virtual. I'm probably showing my age a bit with this (oh how I bore the kids with my "I remember life before the internet was invented" stories), because online is just as real as real nowadays, but there does seem to be a categorical difference between an LO you can interact with and physically touch, and one who is at the other end of a bunch of fibreoptic cables. Of course, again, conduct is important. If you're What's Apping about day to day life and oversharing somewhat, that's probably OK, but if you're discussing your spouse's shortcomings, declaring your ardour for LO ("even though we've never met!"), or sending dick-pics, then yeah, that's not OK. This category gets pretty dark at the extremes. I once had an email from a chap whose wife had emptied their bank account after becoming limerent for a Nigerian scammer. The distinction between real and virtual in that case is pretty immaterial. But it does illustrate that you can even become limerent for an illusion. Can you have an emotional affair with a con artist?
3) An acquaintance without disclosure
This case raises the question of how deeply the LO must be involved for an emotional affair to have happened. If the limerent knows the LO a bit but only sees them in a defined context – say a work colleague or gym buddy or fellow commuter – does this cross the line? If the limerent is actively seeking out that person and considers their short snatches of shared time as the highlight of their day, then that does suggest an excessive connection. Fans of Brief Encounter will know that commuter friendships can escalate, but if the limerence is one-sided, can an emotional affair occur? Again, if the limerent keeps the feelings to themselves, and the LO is oblivious, then I would say that an "affair" like this should only trouble the limerent's conscience.
4) Friend without disclosure
In the same vein, but with more intimacy, one-sided limerence for a friend blurs the line a little further. I've opined at length on the improbability of being an authentic friend to an LO. Friendship requires honesty and intimacy, and the limerent wants more emotional and sexual intimacy than they are letting on. It may be for noble reasons that they hold their tongue, knowing that they have nothing to offer the LO. It may be that they are angry with themselves for not being able to control their feelings, and frustrated at their inability to be a good friend. But ultimately, there is a tragic hopelessness in the attempt to stay friends with someone you crave romantically. You set yourself up as a bit part player in someone else's story, subordinating your true desires to "not ruining the friendship", but it's a friendship that keeps you addicted and stuck. If life were a romantic comedy, you would be the pining sidekick who gets in the way.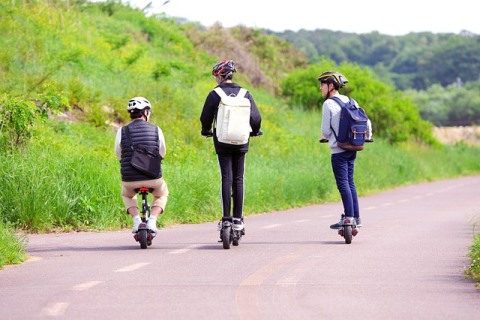 Another variant on this theme is a friendship where there is reciprocation and mutual feeling, but neither party discloses it. This certainly has the scope to veer into emotional affair territory, if both "friends" are enabling intimate conversations and emotional bonding, with a thin veneer of plausible deniability. But equally, two people wrestling with unwelcome feelings could just as readily be victims of circumstance as affair partners.
5) Friend with disclosure
This for me is the unequivocal tipping point. In all other cases, there is potential for the limerent to come to their senses, get themselves straight, and re-commit to their primary relationship without any public fallout. Certainly there will be private fallout, and probably damage to the trust of SO that will require genuine remorse to recover. But once disclosure has occurred, then the truth is out, and any pretense of mere friendship is ended. The only time that this would not constitute an emotional affair would be if it represented the end of all contact. If, in contrast, the disclosure does not lead to the end of the friendship, then you and LO have shared a revelation that your SO is excluded from. At that point, it's no longer credible to pretend that this is anything other than a non-physical romantic affair.
So what does all this add up to? Is there a line that can be objectively drawn? Does the line fall in a different place for limerents and non-limerents? Why are we even trying to draw a line at all? Surely even the act of pulling out a metaphorical pencil proves that there is something illicit about our behaviour. Would an innocent person ever worry about careful definition of boundaries?
I think the most value that can come from this exercise is an increase in self-awareness. Unless you are well practiced at self-analysis, the chances are that limerence will catch you by surprise, and you will find that what started as an enjoyable friendship deepened while you were blithely unaware of the impact your behaviour was having. Many limerents have a triggering moment of realisation that makes them wonder "yikes, have I already gone too far?".
The way to answer that question is to be honest with yourself about your motives. Are you being deceitful to others about what is going on? Are you trying to ignore the voice of your conscience so you can stay in denial a little longer? Are you reorganising your day to get more time with LO? Any actions that lead to lying to yourself or others are indicators that you know at some deeper level that your behaviour is not OK. That's the path into an emotional affair, and even if LO is not reciprocating, you are seeking it.
So, as for most things, the answer here is purposeful living. Be honest with yourself. Ask proper questions about your long term relationship. Don't delegate important decisions about your life to other people and then get moody if they don't do the right thing. If you know yourself properly, you'll know where your line is, and there will be much less danger of straying near it.