I've written a lot about the experience of limerence from the perspective of the limerent going through it. The impacts of limerence ripple out much further, though. I recently had an email from a reader who is struggling to understand what's happened to her husband:
HOW he has morphed into this, and gone from a kind, caring, considerate man with morals, to someone who calls me names in front of our children, says my feelings don't matter to him, and seems happy to get me to a point of absolute despair and desperation. It is literally 2 sides of a coin, and that's very difficult to understand.

This is depressingly common. The simple answer is to just say "he's rotten, get rid!" but basic human curiosity compels most people to wonder what the hell happened. How can someone change so profoundly, and so quickly?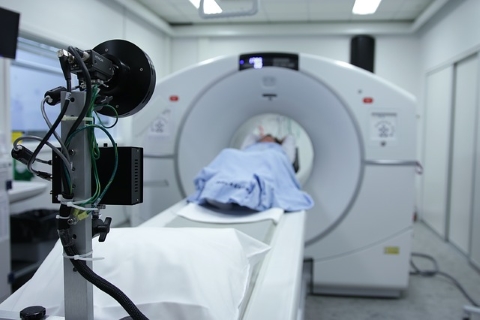 The neuroscience of limerence is a perennial topic of mine. The value of that sort of analysis is that it helps explain why limerence is such a life-shaking phenomenon to experience. The world literally changes for the limerent, in the sense that this massive new source of excitement and pleasure makes everything more vibrant and vivid and stimulating (at first). Their perception changes, and that can lead to changes in mood that manifest as changes in behaviour and personality. They may also pick up new ideas and opinions from their LO, and because they overvalue everything associated with LO they may generously share these opinions around. Again, this can seem like a change in personal tastes, even values, and that can be unsettling to witness. It doesn't explain, however, the negative shift in attitude to their partner.
The crux of the matter, I suspect, is the cognitive dissonance of maintaining a positive self image while having powerful cravings for someone outside the marriage. "I'm a good person but I'm betraying my spouse" is a difficult idea to process. If the limerence has progressed to an affair, then the cognitive dissonance will be even worse. They will have to construct some seriously elaborate justifications for their indefensible behaviour.
The healthy way to resolve this dissonance, of course, is to realise that their behaviour shows they are not as good as they thought. They are morally compromised. They have discovered that in the face of a proper challenge to their resolve – to the vows they declared – they fell short. Not many people are that self-aware. Not many people are able to respond purposefully to that revelation by striving to improve and reverse what harm they've caused. Regrettably, but understandably, many more people try to resolve the dissonance by creating justifications that mean they are not being bad after all, because of some self-serving reasons they can invent.
This is a test of character that all married limerents must face. But what pushes some people into the decision to aggressively devalue a spouse that they used to care for?
1) They were always like this but were good at hiding it.
The sociopaths. These guys fail the test without even realising they were taking it, because they simply don't examine their own motives and behaviour and just do whatever feels best in the moment. They present a normal face to the world, but it's essentially an act. They appeared to be a loving spouse because it suited them at the time to play that role, and like a talented mimic they observed how good spouses behaved and did the same thing. Right now, though, they are enjoying playing the role of romantic hero, so they need to cast off the accoutrements of their old role as soon as they can. Which means dumping you and the buzzkill that you are.

Even worse are the real snakes who get a thrill from cheating. I'm not convinced how much this has to do with limerence – permacheats tend to have many side-options on the go at once which isn't consistent with a monomanic obsession with another person – but let's not split hairs. They definitely fail every character test there is.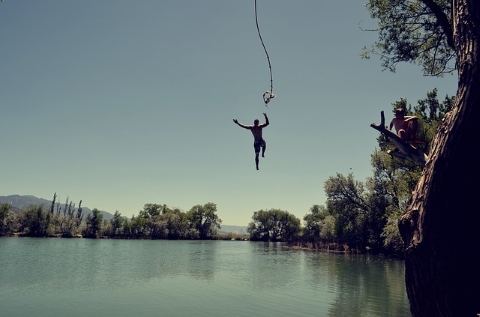 2) The limerence has deranged them.
There is a danger of excusing bad behaviour with this line of thinking – but it is possible that the neurochemical storm of limerence does alter perception to such an extent that they are unable to make clear judgements. It's not just that they need to stop doing something that makes them feel good, it's that withdrawal makes them feel physically wretched. This conception would be similar to rationalising substance addiction. Like other addicts, they lie and cheat to sustain their habit. If physiological craving is severe enough, is it really just about character or does some recognition of dependency come into play? I suppose this sort of rabbit hole of moral questioning is the same as living with an alcoholic. How many chances? How much tolerance? No easy answers, but ultimately they did make the bad choice to start in the first place even if they didn't realise how low it would bring them.
3) It's been a slow burn and they've been hiding the change.
I have a strong suspicion that this is the commonest case. It's sort of a combination of the earlier two. Limerence came as a shocking and wonderful surprise, and at first it seemed like a divine gift.  They still loved their spouse and were basically happy, but this new connection was so exhilarating and arousing, and enhanced their mood so much, that there was no chance they'd slow down.
Often, the immediate rationalisation is to compartmentalise the limerence as a separate experience from married life. Things at home will be fine on autopilot for a while. There's no harm from a close friendship.
But as time goes on, the obsession sets in – the constant rumination, the craving for their company, the need for a fix. LO is the embodiment of romantic promise, but with zero responsibilities. Real life, family life, starts to be a drag. Requests for help and support from their spouse eat into fantasy daydream time, and provoke resentment. As time goes on, the irritations mount, not least because their spouse is probably frustrated by the fact that their supposed partner is not emotionally or physically available. The more the limerent thinks about it, the easier it is to bring to mind the unhappy memories that all marriages accumulate. A black cloud descends. After all – mutters a subconscious turncoat voice – it's not so surprising you're unhappy at home. You were never really compatible. What you should really be doing is seeking some more LO reward. You deserve happiness.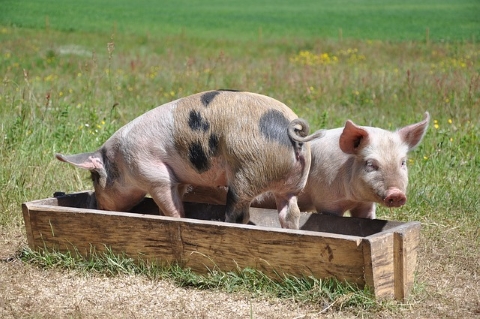 While this slow, incremental disengagement is going on in the limerent's mind, they are also busy covering it up by telling a hundred "white" lies. Small denials. Small evasions. Lies over where they've been and why. Nothing major – not like a practiced cheater who runs a harem on the side – but just because they don't want to have to explain themselves.
"Are you OK, love? You seem sad."

"What? No, I'm fine."
Run that program long enough and you end up with someone whose default interaction with their spouse is to lie about what they are thinking and doing, get irritated by any attempts to engage with them, and deny anything is wrong when questioned about it. Shockingly, that causes the marriage to deteriorate further. Which, of course, is more evidence that they are right to be devaluing it. 
It may be cold comfort to know that there are predictable psychological reasons why even good people give into self-indulgence and fail tests of character. Hopefully, though, it is some reassurance to know that it is not due to personal failure on your part, or genuine problems with the marriage that could have been solved with a bit more effort. The only real hope is to learn from the terrible experience and plan for a purposeful future.
And, perhaps, also learn the uncomfortable lesson that we should all of us be vigilant about the temptations of self-justification when confronted by our shortcomings.