In the comments section of a previous post, B raised an interesting point about the situation where limerent and LO are mismatched in terms of physical attractiveness. That got me thinking: should your response to limerence be any different if your LO is "out of your league"?
It's an interesting question, because any attempt to answer it raises many more questions. Some readers will react negatively to the very premise – people shouldn't be ranked or sorted or scored! Everyone has intrinsic value and no one is "above" anyone else. Some people will be dismissive and shrug – plenty more fish in the sea. Some will be sympathetic and instinctively tell the suffering limerent to not be so down on themselves, and reassure them that everyone is worthy of love. Some will be more blunt: man up and stop being so lily-livered.
In short, it's one of those questions that taps into a lot of deep insecurities and provokes strong emotions.
So let's run straight at it flailing wildly, full of heroic idiocy!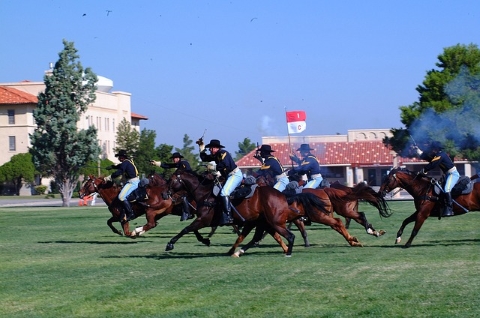 What league are you playing in?
The first big question is what does "out of your league" mean? I'm going to play the odds here and assume the commonest scenario will be a man who thinks that his female LO is markedly more physically attractive than he is. The corollary of this is that he assumes she is not interested in him, because she is seeking a partner who matches her physical beauty.
It's not an unreasonable assumption, but it doesn't take much scrutiny before doubts start to creep in. We all know of happy couples that have an obvious disparity in their classical beauty. Guys who seem to have so much charm that they transcend asymmetric features or paunches to radiate charisma. My wife calls these guys "ugly-handsome" – men like Jean Reno, Jack Nicholson, or Kevin James. Similarly, we all know women who are immensely alluring despite fairly ordinary faces – compare photos of Norma Jeane Mortenson and Marilyn Munroe. There are plenty of examples of people who have a lot of sexual and romantic magnetism in apparent defiance of their objective beauty.
Diving even deeper into this concept, a few of the big dating app companies have conducted studies about physical attractiveness using their enormous databases of profile pictures. The results are quite eye-opening. OKCupid, for example, reported that when asked to rate the attractiveness of women, heterosexual man ranked them on a "bell shaped" curve (a normal/Gaussian distribution). That means 50% of women were ranked above average and 50% below average, sensibly enough. In contrast, heterosexual women ranked 80% of men to be below average attractiveness. Only 20% of men were considered OK-looking or better, illustrating that men and women are using quite different yardsticks.
The same result was clear on Tinder: 78% of women are competing for the top 20% of men, leaving 80% of men to chase the bottom 22% of women (there's a good summary of this contentious evidence here).
It's fair to say that online dating has had lots of unintended consequences when it comes to judging "league status".
Now the cynics among us might start drawing attention to other factors that influence appeal. Men who are very rich seem to defy their physical limitations. Women who are very flirtatious attract a lot of male attention. Ordinary American men seem surprisingly popular with beautiful Filipino women.
These cynics might also point out that when nearly 80% of women on dating apps are getting replies from the top 20% of men, those men are not looking for a genuine romantic connection. They want to have lots of sex with as many women as they can, and, as an unfortunate consequence, the 80% of women who have had "access" to the top 20% of men are reinforced in their belief that those are the guys they can feasibly make a match with. Getting serious with the other 80% of men would be "dating down", when they know that they can get a date with a 20%-er.
This is all starting to feel a bit transactional, isn't it? All grubby compromises and sexual market values. That's the problem with looking at dating as a league – you rapidly fall into statistical analyses and bargaining power imbalances, and end up wondering whatever happened to love…
Limerence laughs at objectivity
I think that the foregoing arguments also reveal a faulty premise – what could be called beauty chauvinism. This is the idea that people with matched physical beauty belong together. Matches that deviate from this hierarchy are taken as evidence of gold-digging or sexual bargaining on someone's part, or insecurity about their own looks, or some other hidden agenda. I'm not a Polyanna about this – of course this happens – but it presupposes that attraction to beauty is honest, whereas attraction to other factors is insincere.
We all know that, actually, attraction is a complex amalgam of a lot of factors: beauty, personality, status, sex-appeal and compatibility, all spiced up by the idiosyncratic quirks and peccadillos that have shaped our own individual romantic disposition. Indeed, limerence could be taken as the perfect case study in why beauty chauvinism is wrong.
In the thick of limerence, LO becomes the most attractive thing that could possibly exist. We want them beyond all reason, beyond all logic, beyond all sense. I've heard from countless limerents who are infatuated with someone who is objectively "lower in the league" than their spouse, but they are utterly besotted nonetheless.
Limerence can even redefine the very nature of beauty, and cause us to project an impossible ideal onto an ordinary person, convincing ourselves that they would never be interested in us.
The factors that cause the glimmer are rarely aligned neatly with simple physical beauty. They are born of that weird alchemy of our life histories, our genetics, our bonding experiences during childhood, the role models that were around in our youth, and the previous romantic experiences – good and bad – that we've had in our lives.
Some women love bald men, others are repelled. Same with short hair and tattoos on women. And height, and buxomness, and eye colour, and all the other myriad ways in which we all subtly differ.
Limerence teaches us that quirky details are often more important than good bone structure when it comes to total infatuation.
We're quite bad at judging our own attractiveness
Another problem with league tables is that many of us are really quite bad at judging our own position. A bad experience in youth can have a very formative impact: a mean-spirited parent, a jealous friend, a harsh rejection by a crush, these slights can imprint a deep insecurity about our own appeal to others. Most of us are all too willing to believe that we're ugly. We look in the mirror and see only the flaws. We lose confidence, and become hesitant, social awkward and, perversely, even less attractive.
The opposite can happen too. Those given early compliments can internalise a belief in their appeal, giving them more romantic confidence, and more resilience to rejection. Our own self-image really does influence how other see us.
Finally, people mature and blossom at different rates. It's not so great to hit your prime in your twenties or early thirties if your self-image as an ugly person was established in adolescence. It's another gift of midlife to look back at photos from your twenties and think "Is that really what I looked like?"
They should love me for who I am
A common sentiment when faced with all this competitiveness and attraction calculus is to stop playing the game entirely. "I want genuine love," declares the affronted limerent, "I don't want someone who judges me by the size of my bosom or my wallet. If they don't want me at my worst, they don't deserve me at my best!"
It's an admirable sentiment, but there is an uncomfortable reality to confront: relationships require effort.
Simply declaring "they should love me for who I am," while lounging on a sofa eating chips and chocolate, and watching Netflix for weeks on end, isn't going to impress many potential partners. There's a narcissism about expecting people to somehow discover the wonderful person within you, as if by magic.
Wanting to love and be loved with immense fervour isn't enough to sustain a relationship of any depth. You have to get out and meet people and find common interests and get to know them, which also means you need to share yourself and your dreams and your vision of life. You have to contribute to each other's lives, and help each other thrive.
And that brings us to the ultimate solution to all this trouble. The best thing you can do to attract others is to strive to be your best self. If you live your life with purpose, you will be happier, more confident, more secure in your own worth, and you will attract people that like that kind of person. You'll also be more likely to care about your health and fitness, and look after your body and mind.
That's the secret. If you focus your energy on becoming a more admirable person, you will both feel more attractive and be more attractive. If you approach relationships from the perspective of wanting to connect with someone who complements your own goals and dreams, you worry far less about league tables and status and far more about compatibility and emotional connection. Ironically, that also makes you more attractive to others, raising your "market value" in general, but most powerfully, your value within the market of people you want to attract.
If you can connect with someone that is attracted to the best aspects of yourself, then you also have the benefit of being with someone who wants you to continue to strive for your ideal. It's the best kind of chemistry: mutual reinforcement of your best traits.
So, to tie this back to the original question: the answer is to ignore the league tables and concentrate on being the best version of yourself that you can. We can't have whoever we want. Statistically, most of the time we'll get rejected. But we stand the best chance of meeting our match if we can develop ourselves into the sort of person that we would want to be with.