One of the weird features of limerence is the ongoing desire for contact with LO even after you've realised it's unhealthy and bad for you. Well, actually, it's not all that weird – it's a common enough feature of lots of habits and addictions. You know you'll feel awful after one drink too many, but you keep wanting another. You know you're starting to struggle for breath on the stairs – a deep part of you knows where this unhealthy life will lead – but you still want another slice of pizza. 
Where does it come from, this contradictory desire for something that makes you feel bad about yourself?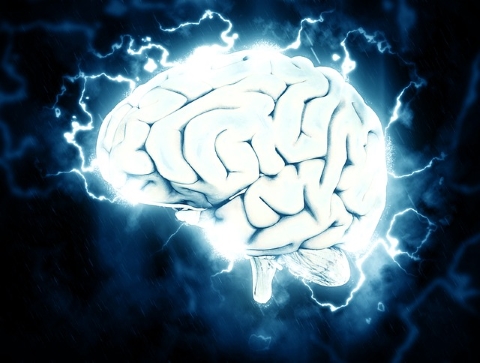 I write a lot about limerence as a neurochemical phenomenon. About reward, and dopamine, and brainstems and executive function and all that jazz. But mostly I stick to the textbook stuff: the things we've known for a long time and are convinced are basically right. Well, the stimulating thing about science is that it's always moving forwards, and the last couple of decades have seen a bit of a shift in the way that some researchers think that pleasure and reward work. I think some of these new ideas could help explain limerence.
The central claim for this new view about reward is that dopamine is not actually the signal that communicates pleasure. It's a bit tricksy this, but the most straightforward way to explain it is that there is a fundamental difference between "liking" and "wanting".
Pleasure, as we experience it in the moment, is an immediate sense of enjoyment and excitement. The little bliss provoked by a sweet taste, or maybe a compliment, or a sexy caress. That would fall under "liking" and is the basis of the "feeling good" part of any pleasurable experience.
But, to be useful for survival, liking something has to be recognised and you have to learn "oh that's a good thing", and then you have to feel "I want to do more of that good thing." It's not very useful to blunder around acting randomly and hoping you stumble on things you like from time to time. You've got to learn what you like and seek it out. Although those urges are tightly tangled up together, it turns out that they may depend on distinct brain regions.
Hedonic hotspots
We know that dopamine is central to reward. That's settled. But the new research suggests that dopamine isn't actually central to liking. It's central to wanting. Instead, there are a small number of tiny regions of the brain known as "hedonic hotspots" that actually cause the liking sensation, and the neurochemical triggers for those neuronal networks are endogenous opioids (like endorphins) and endocannabinoids.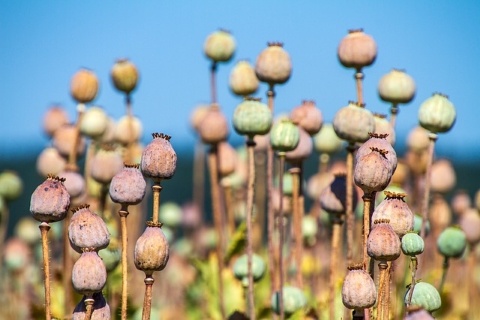 I don't want to get bogged down in the details, but by very careful experimentation, it's possible to pick apart the separate processes of feeling pleasure and wanting pleasure. And because these are separate circuits you can get independent activation. Hell, you can even flip it so that pleasant things (like sugar) cause an aversive response.
The implications for limerence
Now this is cutting edge stuff, with all the associated uncertainty, but it does make a lot of sense, and it does seem to map on to real life experience. I want coffee regularly throughout the day, and I enjoy it, but it tasted bitter and repellent the first time I tried it. You have to learn to link the caffeine reward with the flavour for long enough to turn on the "wanting" circuits even though the "liking" circuits tell you you're nuts.
Similarly, liking something fades over time – too much of a good thing, and all that – but the wanting takes much longer to follow. That fits with an addiction framework, in that the actual driving force for behaviour is craving a fix, even after the fix has stopped giving the same high. So, we get ourselves hooked on limerence because we like it sooo much at first, that we come to want it. To seek it. But even after we get trapped into the toxic cycle of intrusive thoughts, mean LOs, shame, anxiety and humiliation, we still want them. Our dopamine circuits are firing away "seek seek seek" but our hedonic hotspots have closed for business.
Another interesting point to note is that the distribution and sensitivity of hedonic hotspots can be altered by other factors, like stress, hunger, and other discomforts. That means that you like things less when you're stressed, but you still want them. In fact – irony of ironies – you want them more than ever because you are seeking relief, but it's less likely than ever that they will give you that hedonic pleasure.
And finally, it turns out that many different sources of pleasure all work through the same hotspots. So, chocolate, orgasms, limerence and heroin may all depend on the same little bundles of cells to evoke their fundamental sensation of pleasure. It's our higher centres in the cortex that make sense of the different contexts and meanings of the pleasures, but they have a common origin. 
All very fascinating. It's a fast moving field and there is plenty of cause for caution, but I think it does help us get closer to understanding the addict's paradox of desperately wanting something you no longer like.
So next time you find yourself craving the company of an LO who treats you like crap, remember that it's perfectly possible to want something that makes you feel bad, and resolve to listen more closely to your liking circuits and ignore the idiot demands of your dimwitted wanting circuits.