It's an unhappy truth that limerence is worst when you're unhappy. Limerence can often start during a time of of trial: when you are exhausted, overwhelmed, stressed, lonely, grieving, or depressed. It's also more likely that if you are already limerent, the craving for LO will be strongest during periods of emotional hardship.
Anecdotally, this is familiar:
"I had a really bad day today, and texted LO as soon as I got home. That's no contact wrecked."

"I really missed her, and spent all afternoon stalking her on Facebook."

"Everything was going wrong and then he called and I couldn't resist…"
Why? Well, it's easy to make an analogy with a smoker or alcoholic craving their poison of choice under the same circumstances, and I think that is a useful way in to understanding why we seek LO during times of sadness. Basically, we use limerence for mood regulation.
It's an attempt to self-medicate. Limerent reward is a comforting mechanism that always used to work well, is readily available (especially in the case of reverie), and overpowers other thoughts and concerns. The impulse is pretty clear: when stressed, depressed or upset, our brains seek comfort. Negative mood is an aversive state, by definition. It feels awful. So we seek escapes, we seek relief, we seek ways to counteract the low mood. And as limerents, we have repeatedly trained ourselves that there is one particular habit that gives excitement, hope and reward – seeking LO.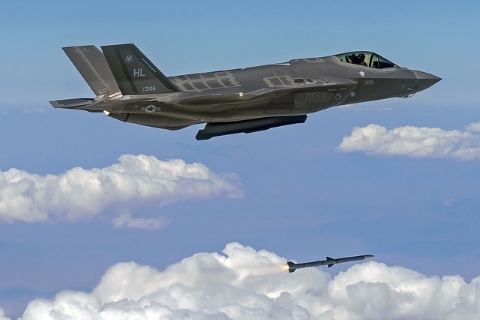 This is a very unsophisticated mood-regulating strategy, of course. It's our lizard brains taking charge, and ignoring the fact that we now have a much more nuanced and wise understanding of the harms of limerence. We may have learned that those past pleasures are no longer effective, but that doesn't stop us wanting them. In fact, we may even have a plan for limerence withdrawal, may have been methodically making progress with no contact, and have a very clear intellectual understanding of the fact that limerence will cause far more long-term harm to us than any short-term benefits from a mood boost. But when we're struggling, expecting our lizard brains to carefully weigh all that nuance is somewhat naive.
This is a problem. Beyond the fact that it is obviously keeping us trapped in limerence, there is an even worse outcome: it's a vicious cycle for wrecking your mood even further.
If you've reached the point where you have recognised that limerence is unhealthy for you, you are likely to come out of these relapse periods feeling worse than ever. Even if you managed to secure some fleeting and shallow relief from LO contact, once it passes, you have to face your recovery setback. This usually comes with some shame, anger, self-loathing, or just plain sadness and regret. Obviously, that can exacerbate the depressed mood that started the whole thing, and make you want to seek some relief…
It's a horrible cycle: helplessly seeking comfort from a behaviour that is actually making things even worse.
What can be done?
One of the principles of this site is that even if we feel helpless, we aren't. There is always action we can take, always options we can choose, even if the steps are modest and initially tentative. The first and most important step is to find better, healthier strategies for mood regulation. We all of us will hit rough patches in life. They are unavoidable. So we should experiment with other mood regulators that can give comfort when the "black dog" comes to visit. Some good examples:
Walking
Listening to uplifting music
Watching films
Dancing
Singing
Spending time with friends
Spending time in nature
Perpetrating bad art (especially if it gets better)
Lifting weights
Journaling
Meditating
Daydreaming about a better life
The second step can be linked to these alternate mood-enhancers: find new hobbies and interests. Novelty is rewarding, and arousing, and if you can find a new project that is fulfilling you are far less likely to fall back into old habits and routines. Distraction can seem like an evasion, but it certainly works to disrupt established patterns of behaviour that are keeping you trapped. You need to get out of the rut of circling back to LO when bored or sad, and throwing yourself into new hobbies and adventures is a good way to shake things up.
The third step is to be wise to your limitations. It is hardest to muster the willpower to resist the LO craving when you are depressed, so you have to plan for what you will do ahead of time when your mood is better. Try to identify the triggers that make you most vulnerable to LO-seeking. Is it loneliness? Is it abandonment anxiety? Is it insecurity? If you can spot the triggers you can anticipate times of vulnerability and protect yourself. Deploy your new tools.
If you frequently get lonely on a friday night, sitting at home with a box of chocolates and LO on speed dial, join a friday night Argentine tango club and step and pivot the loneliness away.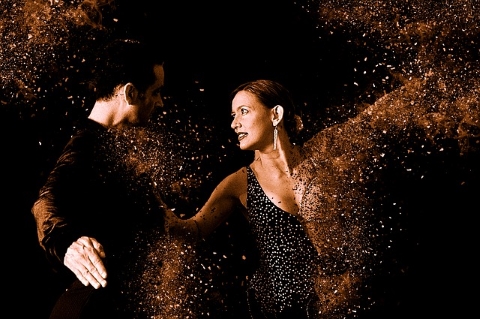 And that brings us to the final point. The universal solution. The panacea of LwL: purposeful living.
There's really only one lasting cure for low mood, and that's finding something that makes you want to keep going even when you feel bad. Finding a purpose, a goal you care about, a vision of what your life could be like if you took control of your destiny. That shift in mindset moves you from a state of passive dependency to one of active motivation.
Living with purpose means you stop depending on LO for comfort, stop following their lead, stop letting their behaviour dictate your mood. When your energy is focused on achieving something worthwhile that you care about, the need for mood regulation decreases, along with the appeal of shallow gratification. When life has a solid foundation, you no longer lean on unhealthy crutches.  
Unshackle yourself from the false comfort of LO. Seek out new passions, new rewards, new directions to take your life in. Find a new northstar, and follow it to freedom.