One of the most difficult aspects of beating unwanted limerence is the conflict between the intellectual decision to stop it, and the emotional thirst to keep it going. This is the addict's challenge: how do I get long-term recovery when it means depriving myself of short-term highs? You can know you need to stop, but simultaneously feel incapable of resisting the craving.
Adding more heft to this challenge is the inescapable fact that recovery is a long and potentially arduous process. That's because you've trained yourself to associate your LO with reward, which causes a positive feedback loop of rumination and LO-seeking that reinforces the limerence. It takes effort to reverse that training. Waiting and hoping that the limerence will subside by itself is very unlikely to succeed, and even if you do take action, the road to recovery can be long.
So… let's talk shortcuts.
For all the virtues of resolute labour, it's pretty demoralising to discover after weeks of toil that you're actually going in the wrong direction, or reached a dead end, or somehow ended up right back where you started. The labour of recovery needs to be purposeful and well-directed if it's going to lead to a successful escape to sunny uplands.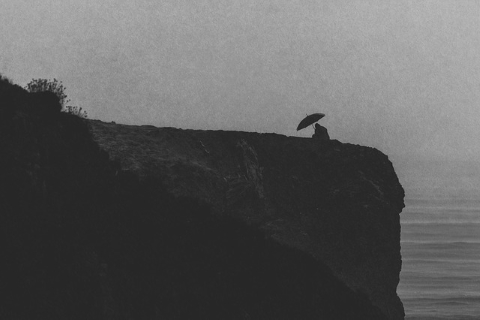 To extend the metaphor, it can also help to prepare your tools and equipment beforehand, in anticipation of some of the hazards that you may encounter along the road. One of the best preparations is to set out with what could be called a "recovery mindset".
The key idea is simple – even cliched – and you meet it in many contexts. Shakespeare captured it in Hamlet:
there is nothing either good or bad, but thinking makes it so.
Bluntly, the way you think about something determines how you feel about it. Cognitive behavioural therapy leans heavily on this idea, and the core principle was laid out in one of the first formulations of the approach by Aaron Beck:
…people's emotions and behaviours are influenced by their perceptions of events. It is not a situation in and of itself that determines what people feel but rather the way in which they construe a situation.
Beck himself made clear that this principle was ancient – certainly dating back to stoicism, and doubtless earlier still. It's a fundamental truth of psychology.
A recovery mindset, therefore, is an attempt to perceive events in the correct way, to construe the situation as a problem to be solved, to see the limerence as an unhealthy mental state to recover from, and to behave in accordance with that perception. This contrasts with a mindset that sees limerence as a blessing, or higher state of being, or an irresistible force that you are a slave to. In the former case, ending the limerence is the path to freedom, to recovery, to restoring yourself to a healthy and purposeful life. In the latter case, ending the limerence is a burden, a loss that will diminish and impoverish your life. It's obvious which of these two mindsets will help you succeed.
What can be done then to help yourself adopt a limerence recovery mindset?
1) Be honest with yourself
Limerence is characterised by a series of (possibly well-meant) delusions. That LO is wonderful, and so worthy of your ardour. That your behaviour is justified, because it's making LO feel good and harming no-one else. That you can handle it. That it isn't inappropriate, because you don't really intend to do anything; you just want to show LO that you care about them.
Time for some humility. To recover, you have to recognise that you have been leading yourself on because it felt so good. There's usually a part of yourself that has known all along that you have been rationalising your behaviour in order to get more hits, but it's been sulkily acquiescing because your limerent self is so buoyant and excitable and determined. It's time to let that part of yourself take over, get the "I told you so"s out of the way, and agree that you will stop with the delusional thinking and start being honest.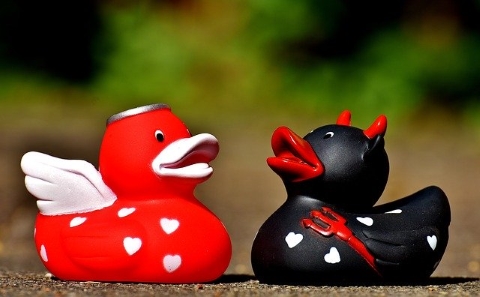 Most importantly, you have to start being honest with yourself. An honest review of your choices and your behaviour helps you perceive the events of your limerence from the correct perspective.
2) Strive for clear-sighted realism
Step two is to accept that you have already got yourself into a hole and you need to both stop digging and start planning your climbing-out strategy. It's going to take time and effort to reverse the mental programming that you've carried out. There will be relapses and backsteps, days when you don't want to be strong, days when the craving is so bad you want to relapse, days when you wonder if the pain of limerence is maybe preferable to the pain of withdrawal. At least it comes with a few thrills.
You have to see this clearly, recognise that this is the only road to freedom. Those are obstacles on the road, but you can look beyond them and methodically work around them. "Yeah, that pain is going to come, I can't avoid it, but I will deal with it when it arrives, and cope as best as I can."
3) Accept the sacrifices
Regular commenter Scharnhorst recently posted a provocative question:
Do you see giving up on your LO/ending the LE as a sacrifice?
This is a very pertinent question for revealing whether you have the recovery mindset. So, let's start with the honesty: quitting limerence is a sacrifice. You are giving up a source of pleasure, emotional stimulation, maybe even emotional sustenance, and your life is going to get uncomfortable and lonely for a while. But you should also recognise that what are you sacrificing is a source of gratification, not a source of lasting happiness.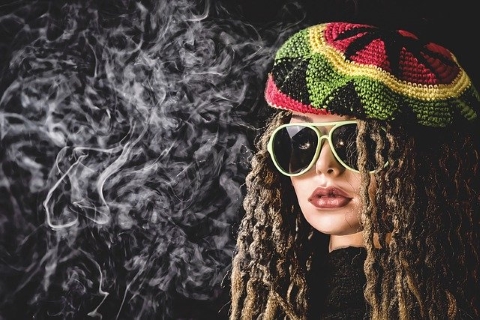 If the emotional support you are getting from your LO is more profound than that, more sustaining because you don't receive it from anyone else, then you need to face a more fundamental issue: you may need to transform your life. LO may be incidental to that point – the limerence has revealed that you need to confront larger problems about the choices you've made. If the sacrifice feels unbearable, dig deep and try and understand why. Is it the craving for romantic adventure? Is it insecurity about your own attractiveness? Is it the need for emotional support that you can't find elsewhere? Is it simply that the limerence makes you feel so intoxicated that you can't stand the thought of losing that feeling? You need to have a sense of what it is you are really giving up. 
Finally, all choices come with sacrifices. You also need to look at the other side of the equation: what would you be sacrificing by carrying on with the limerence experience? Your marriage? Your emotional stability? Your kids' emotional stability? What are the costs of not taking action to end the limerence reinforcement?
Unless you get to the point of deciding "this is a sacrifice I am willing to make," you will always resist your own efforts to escape.
4) Take charge
This is your life, and your future. You can't rely on your LO or SO (if you have one) to save you from the consequences of limerence. You won't get better until you stop reinforcing the limerence. The only way to freedom is to make the purposeful decision to stop feeding the habit, start being radically honest with yourself, and accept the labour ahead. A fundamental part of the recovery mindset is that you are responsible for solving the problem, and it is in your power to free yourself. You need to commit. You need to take purposeful steps in a positive direction to break the habit and stop looking back.
Shifting to this mindset is the best shortcut recovery I know. Regular readers will spot that this is basically the purposeful living message that forms the foundation of the LwL philosophy. Appraise your situation honestly, decide on what life you want to live and what person you want to be, plan how you can get from where you are to that new, better place, and then take the first step in that direction.
All that's needed then, is to keep on walking.