In the last post, I argued that training yourself to become more disciplined was a route to success in resisting the temptation of limerence.
In the spirit of scientific debate, here's a video from the neuroscientist Robert Sapolsky, who offers an alternative view:
His argument is that the reason why some people are more vulnerable to temptation does not lie in the "executive" parts of the brain (the prefrontal cortex), but instead lies deeper in the impulsive drives of the unconscious brain. So, where does self-discipline come from? How can we resolve this apparent disagreement?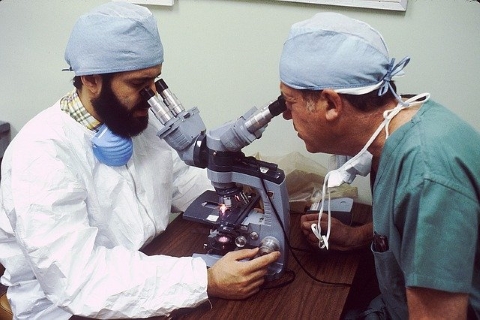 I think it is undoubtedly true that people vary dramatically in their inherent temperaments when it comes to temptation. Much of this is hard-wired into the brain during development. It's also fairly obvious just from everyday observation of the world around us that some people really struggle with temptation, while some people seem more naturally restrained. The argument Sapolsky is making is that this is not because the resilient people have extraordinary self-control, or their prefrontal cortex is a supercharged disciplinary machine, it's because they feel less desire in the first place.
Why, then, do I argue that discipline workouts are valuable? Is this a futile gesture in the face of the irresistible force of temptation, if you are not born with a "state of grace"?
Let's get analytical…
Brain hierarchies
I've written before about the same principle that Sapolsky describes, where our fundamental drives originate in the ancient parts of our brain that control automatic behaviour and motivation, and essentially send a signal "up" to the executive parts of the brain (the prefrontal cortex) for review. That is the point of intervention, when we can make sense of our urges and emotional drives and decide whether or not to act on them.
Sapolsky's argument is that people who find it easy to resist temptation have a weak "upwards" signal. They just don't feel much of an urge to cheat. They don't feel tempted. The executive is never troubled with the need to exert cognitive energy on fighting the impulse to act in a deceitful way, because the impulse never arrives.
In contrast, those people who have a strong urge to give in to temptation have to work very hard to process the urge, and battle it. That is the interpretation of the data showing that the people who cheat on a test have more activity in their prefrontal cortex than the people who don't give in to the temptation.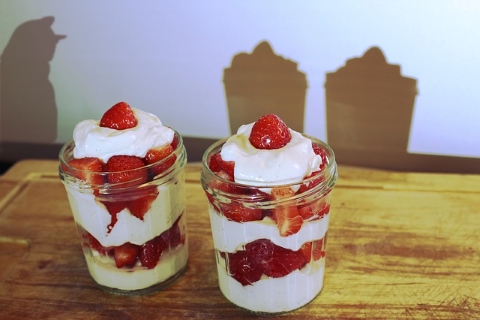 I don't have any issue with the results, but there are some significant confounding factors in the interpretation.
Not all temptations are equal
The first thing to note is that "temptation" is a bit of a broad term for understanding the nuances of self-discipline. Sure, some people seem to struggle with self-control in a very broad sense – with appetite, honesty, substance abuse and basic irresponsible behaviour – but they are the minority. Most of us have particular vulnerabilities, and that gives us a clue to the origin of our own desires and drives.
An interesting discussion in the last thread came from folks lamenting that in most other aspects of their lives their self-discipline was good. Limerence was shocking because it railroaded this otherwise "restrained" temperament under a barrage of temptation that they had never experienced before. I'd put myself in this category. 
I'm no paragon, but generally have minimal trouble with meeting my responsibilities and have a naturally conscientious temperament. Limerence tested me in a way that I had never been tested before. For the first time I understood what addiction could feel like; to feel helpless, but in a way that was also arousing. A primal hunger that took delight in my failures.
This suggests that the unconscious drives that we individually experience are personal. It's not usually a general "addictive personality" issue, or overactive brainstem sending constant demands for gratification. We don't sort neatly into temptation-resistant and temptation-vulnerable groups. We all have our own battles to fight.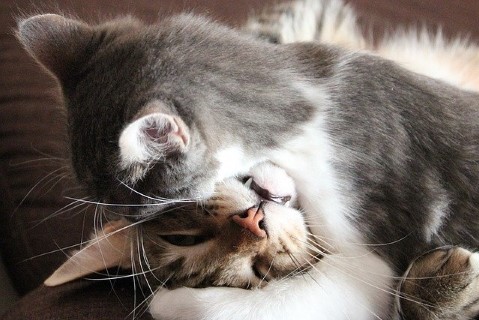 Habits are reinforced by behaviour
The second problem – and this is the big one – is the critical issue of why some people feel less temptation than others.
What Sapolsky is saying when he argues that someone who jumps into a river or burning building does so "without thinking", is that they are running a mental program that does not require executive thought. That kind of instinctive action comes from habit. It's why athletes train again and again until their reflexes and movements are effortless – until the laborious, conscious control that would slow them down is no longer needed. When soldiers drill for endless hours, it is so that they react instinctively on the battlefield in a way that improves their chance of survival.
Just as the brainstem sends messages up to the prefrontal cortex, the prefrontal cortex can send messages down to the brainstem. Willing yourself to repeat a behaviour over and over again trains you into a new habit. It's obvious with learning how to catch a ball or play the piano, but the same mechanism is at work when it comes to impulse control.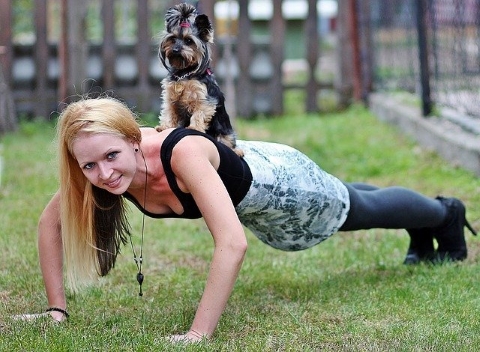 If you are prone to a particular vice (such as, I don't know… limerent reverie), every time you give in and indulge it, you slightly reinforce the behaviour. Every time you allow yourself to indulge, you make it more likely that the next time you are tempted, you will do the same. We can even almost experience it as a voice from within:
Go on. Why not? You always give in eventually…
Then, when circumstances mean you really have to try and resist, it is harder than ever. Maybe the reason that people who struggle with temptation have so much activity in their prefrontal cortices is precisely because it has become an epic mental battle to resist the urge. They are trying to counteract their learned habit of vice-indulgence, and that takes a lot of cognitive effort.
Likewise, the people whose prefrontal cortices don't light up may have trained themselves repeatedly to not respond to temptation, rather than having been born luckily into a state of grace. The impulse was there, but through repeated cycles of overruling it, the strength has diminished. That means the executive needs do nothing more than a gentle check in. There is no big cognitive wrestle, because the battle was already won months or years before when the habit of restraint was laid down.
Work with what you have got
I'm not saying this explains everything. I think the correct answer is almost certainly that vulnerability to temptation is a complex amalgam of inherent temperament and learned behaviour.
We are born with certain pre-dispositions – that much seems clear. Even very young children have discernible personalities – a tendency to be sensitive, placid, aggressive, fearful, caring, playful, shy. Equally clear is that these personalities are not fixed – we are shaped by our environments, by the people who care for us (or don't), by the experiences we have, by the lessons we learn as our brains develop. Both nature and nurture contribute to making us who we are.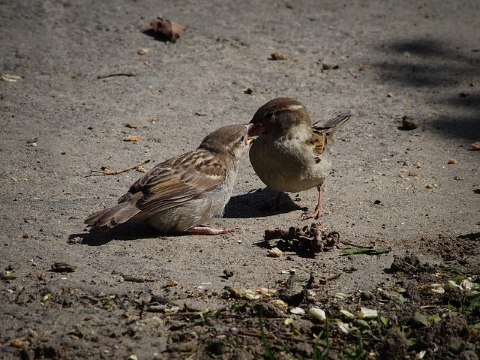 Our lives are not fated as an inexorable, inescapable consequence of our personality traits. While the foundations of our temperaments are laid down during these formative stages of our childhood, they are not fixed forever. We can transcend our limitations. We can retrain ourselves.
I'll end with another analogy that I think is helpful. People vary in their natural levels of fearfulness. Some are highly sensitive to threats, others are more naturally cool and composed. Some people even have emotional responses so muted that they hardly feel fear at all.
Despite this, all of us can be courageous. In fact, most of us instinctively admire those people who feel the fear and do it anyway more than those full of bravado and heroic idiocy.
Resisting temptation is the same. It may come harder for some of us, but we can learn to steel ourselves, train ourselves with small challenges, and build up our habit of moral courage, like an athlete training for victory. Reinforce the habit of self-discipline, and temptation loses its power.
Grace can be earned as well as gifted.