Limerence offers some serious life lessons. It a good idea to learn from them.
When limerence arrives unexpectedly – when you weren't actively seeking romance – it can be a bit of a shock. This new person appears in your world and transforms it. All your old plans and goals fade into the background, and a new central attractor takes over your attention. You can try to ignore them, but you'll probably fail. And when you let yourself give in… you get some lovely blissful, secret, hopeful daydreams that reinforce the temptation.
The neuroscience here is profound. Limerence is an altered mental state, and not just because you feel all high and romantically aflutter – your perceptions are literally changed by the neurochemistry of arousal and reward. The world looks different, provokes a different emotional response in you, and your brain is busy fixating on things that you wouldn't have even have noticed in the past. Like, the surprising number of women in the world with long, flowing raven-black hair, just like hers.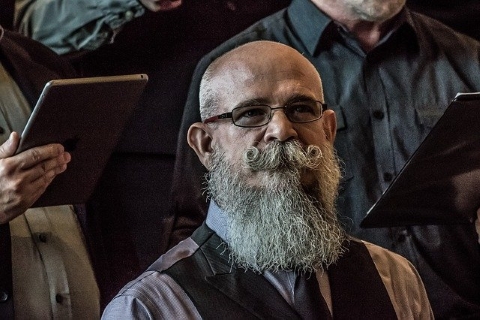 Most of us feel like a different person when we're limerent. Because we are.
Now, that could lead to lots of interesting philosophising about who we really are and how much of our true identity is shaped by the cocktail of chemicals sloshing around in our brains and bodies, but let's sidestep that today, and just think about the implications of how the disruptive force of limerence can change our lives.
Disruption
As all obnoxious silicon valley tech dudes know, disruption can be transformative. It can reshape industries dramatically, break down old certainties and institutions, and usher in a new world. I'm old enough now to have seen multiple cycles of this process in action. To take a bookish example, the big chain bookshops exploded through the 80s and 90s with their scale, discounts and built-in coffee shops, and pushed independent bookshops to the wall. Then Amazon did the same to the chain stores in their turn. It's been funny recently in the UK to see the head of Waterstones (our biggest high street chain) lament the unfairness of customers browsing in shops for convenience, but then going home and buying from Amazon because they're cheaper. I suspect a lot of independent booksellers enjoyed the schadenfreude of that.
Where was I? Oh yes; as with book selling, or taxis, or hotels, so too with our own romantic lives. Disruption can lead to a fundamental transformation that can't be reversed. The future is going to be different, so the only real question is how you respond and adapt. 
A new you
The immediate disruption caused by limerence to our cognition and energy levels is, unfortunately and thankfully, short lived. It could last for months, possibly years, but eventually the hormones and neurotransmitters subside and normality is re-established. Nevertheless, nobody goes through an experience as turbulent as limerence without being permanently changed.
The longer term consequences will depend in part on what you did during limerence. Infidelity, devaluation of a SO, neglect of other commitments… these will all have practical consequences that last well beyond the limerence episode. But there are also important internal changes that last. 
Perhaps you have to confront the fact that your moral fibre was weaker than you realised. Perhaps you have to accept that the benign neglect of the romantic dimension of your marriage was not so benign after all, and was in fact storing up trouble. Perhaps you have to let go of the fairytale notion that true love takes no effort and accept the cold reality that anything worthwhile requires your deliberate attention and energy.
Maybe the lesson is even more sobering, and you have to re-evaluate some major pillars of your identity. Have you been suppressing your own emotions and desires and needs for too long, seeking to please and placate others, subjugating yourself in the belief that your role in life is to make other people happy? Has a lifetime of emotional neglect made you vulnerable to narcissists and manipulators? Does LO represent freedom from an emotionally abusive spouse?
Limerence forces us to face the fact that our lives were not sufficiently purposeful and fulfilling to protect us when a romantically disruptive LO arrived on the scene. You can choose to ignore that, hope that things will go back to normal, and hope that no more LOs will ever come along, or you can choose to respond more actively.
Shaping the future
If the future is guaranteed to be different, the rational thing to do is to try and make it better. Given that this transformation has been forced onto you, the most constructive response is to use the opportunity to transform yourself into a person you like and admire.
Sometimes there is an immediate need to deal with an emergency if your limerence has led you to imperil the things and people that you care about. But once the emergency is stabilised (we can help), you need to look beyond the surface problems and confront the deeper ones. Who are you? Why did you succumb to limerence for this person? Who do you want to be, and what do you want to spend your time doing? 
This might seem like self-absorbed navel-gazing, but if you do not understand who you are, you'll just careen through life, driven by subconscious urges you don't really understand, having bouts of resentment and excitement that you can't explain, and somehow trusting your intuition to be a reliable guide for decision making, even though it clearly hasn't been in the past. And, if you encounter someone who disrupts your world again, your fate will be in their hands, not yours. 
If, in contrast, you do start getting to know yourself better, reviewing your life in a honest (rather than ego-protecting) way, then you can start to recognise when your intuition is protecting you from harm, and when it is sabotaging you out of fear. This is the start of purposeful living. 
---
Limerence transforms you – you don't get to escape that fact – but you do get to decide what the experience transforms you into. Seize the opportunity to become better, and you'll rescue some lasting good from the disruption.