I've talked before about the loneliness of limerence. The isolation associated with limerence comes in large part from feeling that it shouldn't be happening, and that it's a shameful secret that the limerent has to carry around in silence. This is especially true if the limerent is in a committed relationship with someone else, but even unrequited limerence carries more than enough embarrassment and shame to keep most singletons feeling isolated and reluctant to seek support.
Unfortunately, the best strategy for reversing limerence – going No Contact – requires the limerent to embrace even more loneliness. That's quite a hurdle. Even worse, the full implications of no contact take a while to set in, and tend to come at a time when limerents are most likely to be vulnerable to relapsing.
The commonest scenario for no contact is that it follows a precipitating crisis. Maybe a row with LO. Maybe a row with SO. Or maybe just some small disappointment, embarrassment or moment of lucidity that follows a long build up of limerence exhaustion, and finally pushes the limerent over the edge to taking action. Once no contact is established, things improve. It may be marginal at first – small improvements in mood, or a feeling of relief from a burden – but early on, no contact feels good. It feels like it's working, and it is undeniably positive progress of which the limerent can be justifiably proud. But after a while, the initial boost of enthusiasm wanes, and the limerent is left back in the same situation they were in before no contact, but without LO being around. That's when the loneliness begins to bite. And that's when the risk of relapse is most perilous. Because if you reach out again, you are training your subconscious that you lack resolve and that all the fine principles that pushed you into no contact are actually renegotiable. You're teaching yourself that you don't honour your commitments to yourself. That's not something to do carelessly.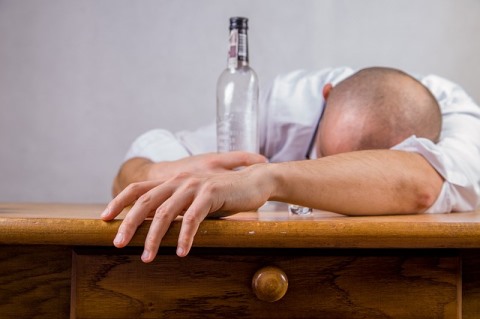 So how can this be managed? Why is sustaining no contact so hard? What can you do to help yourself stick to the plan?
1) Loss of a friend
At the most obvious level, no contact meets a literal loss: the friend whose company you particularly enjoyed is now gone. Normally friendships peter out of their own accord: one of you moves to a new city, or you just slowly lose touch, and they become less and less a feature of your life. But in the case of no contact with an LO, it's different. This is an active decision to excise a friendship. It may be even worse than that, because emotional intimacy is usually a key part of limerence – so you're not just losing a friend, you are losing a confidante, a source of emotional support, maybe even the primary source of emotional fulfillment in your life.
One way to mitigate this problem is to avoid going cold turkey and instead use a "staged withdrawal" approach. Reduce contact a bit at a time, with the ultimate goal of no contact being some distance in the future. The idea is to try and simulate the normal petering out of friendship, rather than breaking the friendship abruptly. Another possible solution is to seek new friends, or try and deepen existing friendships, as a way of finding that same support with someone who doesn't make you weak at the knees with craving. That's also more honest, in many ways, as the "support" between limerents and LO can often be somewhat duplicitous, involving as it does a strong desire to impress and connect romantically to the person you're supporting.
2) Loss of a mood enhancer
That last point also illuminates another issue: limerence is a spectacular natural high. There's a reason why it becomes so addictive. As the limerence progresses, you lay down a program in your subconsious that connects being with LO and ruminating about LO, with reward. It feels good when you do it, so your brain prompts you to do more of it. Obviously, there comes a point where your "executive" – that part of your conscious mind that is actually assessing things more rationally – recognises that this is now a Bad Thing and you should stop doing it and protect yourself. But that dawning awareness doesn't in itself reverse the old programming. It's as though your child-like subconscious doesn't understand why you have taken away this reward, and keeps trying to prompt you to give it back. You'll need to fight that subconscious urge if you want to sustain no contact.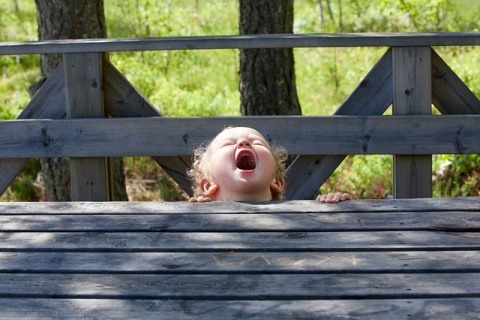 It's hard to counter this. One of the reasons no contact is effective is that it prevents the continued reinforcement of the "LO = reward" connection in your mind. Deprogramming is possible, but this is the central addict's dilemma: can you succeed even when your subconscious wants you to fail?
3) It's a form of disenfranchised grief
The term "disenfranchised grief" was coined by Kenneth Doka. It relates to forms of loss that are not socially sanctioned, because they don't fit into most people's conception of "acceptable reasons to mourn". Examples include the death of a pet, the death of an ex-spouse, the breakdown of an extramarital affair, or even grieving for a period that is considered too long by the average person. Ending a limerence connection would obviously fall in this category. Not many people will understand the pain you're going through, and in the case of extramarital limerence, even fewer people will be sympathetic to your need to mourn. Often, of course, the limerents themselves agree: they don't feel justified in the strength of their feelings of loss either, and wish they would go away. They know that it's self-inflicted grief, due to their own poor choices.
This idea also links back to point one. The disenfranchised grief will be strong if you are mourning the loss of a friend or confidante that you were strongly emotionally bonded to. Now, obviously, if you are married, you shouldn't have been doing that. You should have reserved that sort of bond for your spouse. You only have yourself to blame. Well, yes, but guess what? Many people don't organise their lives as they should. Many people drift from the way things should be to the way things are in a series of small missteps that build up over years of trivial moments of carelessness. But if you want to solve the problem you will need to deal with the reality of the situation as it is now.
To get through no contact, you need to acknowledge the grief, and don't try to gaslight yourself with minimisation or self-disenfranchisement. It is going to take time and pain to work through the loss. If you can afford it, it might be a good idea to seek a therapist, as someone impartial that you can openly express your true feelings to. One thing I would advise, though, is don't try and force your spouse to acknowledge it – the disenfranchisement usually exists for a reason. It's not a monstrous imposition on the limerent, it's an unfortunate consequence of the circumstances that led to the limerence episode. A bit of humility is needed: you're hurting, and that's real, and should be addressed, but society isn't in the wrong for not acknowledging your grief. You need to work to find ways that release it without causing further harm.
4) What else can be done?
Fundamentally, the issue with loneliness during no contact is loss. Any lasting remedy needs to address that, and focus on new sources of fulfillment and emotional nourishment as a positive goal. One way to frame this is to recognise that you also gain something extraordinary precious when going no contact: freedom. Freedom from a major source of anxiety and emotional instability. Freedom from the obsessive attention-capturing tyranny of limerence.
You can find ways to build something positive in the space that the freedom affords. Look on the experience of limerence as an opportunity to transform yourself. What did you learn about yourself as a consequence of going through this? What changes do you want to make in your life? Could you reconnect with your partner if you have one, or could you seek one if you don't? A part of why no contact is such a comedown is that LO had offered something new, and the limerence experience revivified life. After no contact, you are confronted with a return to the old way of living. If that wasn't fulfilling, then the prospect of losing the new and returning to the old is just depressing. There needs to be a change, a positive goal, a better future to look forward to. Use the limerence as a transformative experience. Life will never be the same again, but that's OK if it's better.
The loneliness and grief isn't going to go away just by wishing, but acknowledging it and integrating it into a positive program of self-improvement is a way of making the best of a bad situation.