Life comes at you fast, sometimes.
I've had a crazy busy week in the day job, and that happened to coincide with a sudden increase in traffic to the blog. The reason for this was an article published in the Guardian by Elaine Chong.
It's a great article, and discusses familiar feelings for the readers of LwL – the crush that escalates quickly, the harebrained plots to "bump into" LO, debilitating lovesickness. It also sent a whole lot of new readers our way.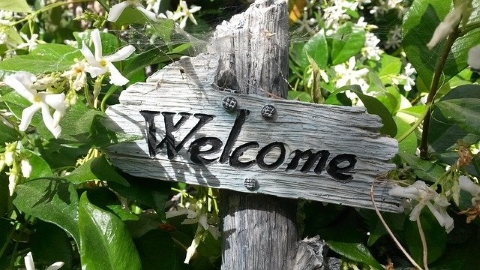 The comments are good value too – the usual split of "that's just love!" and "you're a crazy-assed stalker". People arguing that their feelings are right and that's that, and anyone who disagrees is wrong.
The scale of the Guardian readership also offers an opportunity to gauge how prevalent limerence is. Current best estimates put the fraction of the population who suffer limerence at about 4-5%. Reading the comments under the article, though, you'd assume the number was a lot higher. Many people reminisce about times in the past when they were limerent, query whether another term is needed for what is obviously just love, or cynically imply it's just a way of selling more self help books.
This apparent mismatch is interesting. My suspicion is that it is a question of intensity. Many people experience the "new relationship energy" of early infatuation, and so assume that limerence is basically that same jolt of romantic excitement when you meet someone Special.
Perhaps in many ways it is, but limerence is a whole lot more powerful and disruptive.
I think this distinction is well illustrated by Elaine's own story. She got over her limerence within weeks, so it did not cause lasting harm, but she could nevertheless tell during the experience that the intensity of her infatuation was not normal – it was driving her to behave in ways that were surprising and unsettling, and destabilising to everyday life.
The article develops this idea by consulting mental health experts about what it means when a crush or infatuation gets out of control:
"In general, something becomes [pathological] if it is impacting someone's daily life and function."
I think that's a good benchmark for when a crush becomes limerence. From that perspective, the 5% estimate comes from those people whose early infatuation gets amplified to the point that it dominates their life and transitions to person addiction, not from the number of people who could potentially become limerent or experience powerful infatuation. It matches this flow chart for how romantic attraction can go wrong when the right (or wrong) combination of limerent and limerent object react explosively.
That would explain the scepticism that limerence is distinct from a crush amongst the wider public, who have felt the thrill of romantic connection but not the full mania of limerence.
Or, you know, possibly it's just that a lot of limerents read the Guardian…