What's the best way to deal with the psychological disturbance of limerence? In the short term, there are ways to manage the symptoms, but a more lasting solution means looking at the deep roots of your life.
---
Limerence is not actually a disease, and so talk of a cure is perhaps a bit misleading. Limerence does seem to be a common feature of many people's experience of love, but in the context of seeking cures, we are focussing on times when limerence is detrimental to someone's health and happiness – when it has shifted from euphoric intoxication to exhausting obsession.
In the previous post I talked about ways to get rid of limerence, or at least ways to get rid of limerence for a specific LO. That's great as a decisive response, but limerence doesn't just spring from nowhere. It might be triggered by the sudden appearance of a new limerent object, but there must also be some deeper psychological vulnerability that primes us to succumb.
Many serial limerents come to a point in life where they wish to be able to control, or at least moderate, their core sensitivity to limerence. While not a cure as such, the best strategy I know for managing limerence – and a great deal else – is to live a purposeful life.
That needs some explanation.
There are several aspects to what I would call a purposeful life, and they are interconnected. Overall, the idea is that you do not act in an unthinking way. You prioritise long term goals over immediate thrills. You pursue activities because they give you satisfaction, rather than gratification. But the main thing is that you recognise the most powerful choice you can make in life is how you act.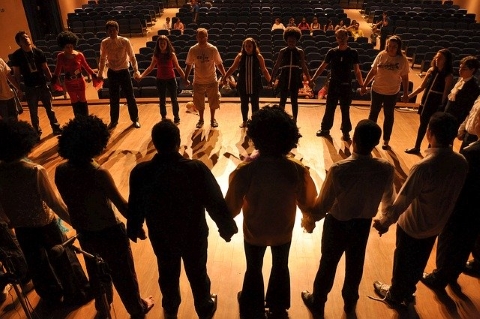 Feelings are complex, mercurial things, stimulated by subconscious drives that are hard to untangle, and while they should be acknowledged and respected, it is our actions that define us. Judge others and yourself by your actions, not your feelings or motives.
All very high-falutin', but what are the requirements for living more purposefully and how can it help with limerence?
1. Self-awareness
The first element is self-awareness, and the key issue is honesty. Be absolutely honest with yourself about who you are and what you are doing, and why. Especially if it is something ignoble. You will never find peace until you understand yourself properly, and are able to transcend the little lies and rationalisations that we all tell ourselves to maintain our self-image.
Through adolescence and early adulthood we tend to try on different personas and see how they fit. This is normal and healthy self-exploration, but as adulthood progresses, we need to come to an acceptance of who we are at our core, if we are to live authentic lives. It is OK to not want to go on an overseas adventure to South America because you find it frightening, as long as you are honest with yourself about your reasons (and don't pretend to yourself that you really are the sort of person who is fine with being in the middle of the Patagonian wilderness without shelter or support, but it's just not possible at the moment because of job commitments).
I don't subscribe to the "say yes to everything" school of thought. Don't set yourself goals that are antithetical to your nature because you think you should aspire to them. Home in on your true self, and accept yourself completely, and then you can make informed decisions about when you should do something that is frightening because it is worth doing. There are times when your fears hold you back from self-fulfilment, and there are times when your fears are protecting you from danger. Without self-awareness it is hard to tell the difference.
In terms of limerence, this means being honest about your motives when making decisions about LO. Recognise when you are doing something because it might give you a fix, rather than because it is the right thing to do. Then forgive yourself for being human, but do the right thing, with purpose. The way to get good at this self-analysis is to…
2. Understand your drives
We are all of us a hugely complex milieu of influences. I am not sure we are ever able to fully understand the foundation of our own temperaments and psychological makeup, but there are lessons to be learned from examining our most powerful drives. Even if you never get to the heart of why you have a tendency to self-sabotage, for example, correctly recognising the pattern and then taking purposeful steps to counter the behaviour in future can be transformative.
Sometimes, the origin of these drives can be pretty grim. Disordered bonding in childhood through abuse, neglect or trauma is not going to be properly overcome with a good think. Therapy is a very good idea, but with the usual caveat that finding a good therapist is no small feat. Given the range of lived experiences out there, I'm not going to try and draw universal truths here. I'm going to illustrate the idea with a personal anecdote:
I have only ever become limerent for "damsels in distress". Specifically, women who are bold and confident on the outside, but hiding an emotional wound within. I don't fully understand why, but it is probably a combination of cultural conditioning, romantic notions of knights in shining armour, and a mother with abandonment anxieties. Regardless of the fractional contributions of each influence, I am now very aware of the fact that I am vulnerable to limerence with women that fit this model. Armed with that awareness, I can take positive steps to respond in a more sophisticated way in the future, recognising that my own triggers are being activated, and not that this person before me is a wondrous but broken soul, who doesn't understand how wonderful she is and needs me to save her.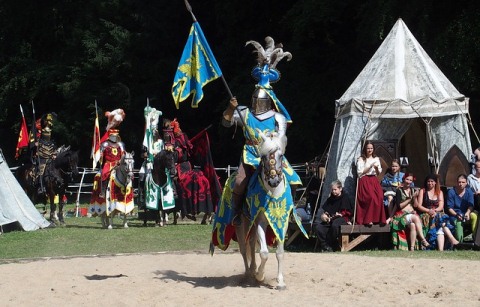 The same strategy of searching for triggers applies to many other aspects of life: when and why do you start procrastinating? Why can't you seem to get some jobs finished? What sends you into a rage, and causes you to pick arguments for their own sake? Why does that thing that they do (you know, that thing, urgh) irritate you so much?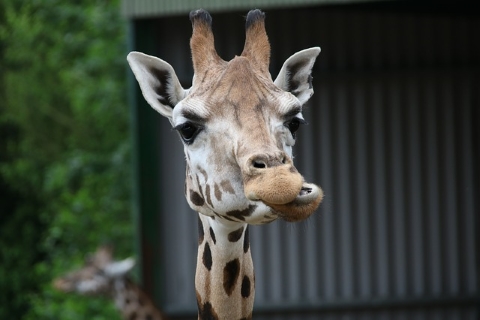 Getting a handle on your drives and triggers, even if you don't fully understand their basis, can allow you to change your behaviour. To act differently. To act purposefully to overcome your vulnerabilities. Then you can choose…
3. What do you want to do?
"We judge ourselves by what we feel capable of doing, while others judge us by what we have already done."
Henry Wadsworth Longfellow
This is one of my favourite quotes for two reasons: it highlights our tendency to self-aggrandisement, and it (less obviously) highlights the importance of doing over being.
There is a natural tendency to identify ourselves by what we do for a living. "I am a lumberjack", for example. But linking self-esteem to identity can be destructive. "I am a writer", is actually quite significantly different from "I write for a living".
Understanding yourself and your drives can lead you through this distinction. If you want to express a new idea, or share your life experience with other people, then you sit down and write. If you want "to be a writer" then you are aspiring to the notion of an imagined identity, with associated cultural and personal expectations. You may shop for the perfect writing desk. You may strategise about the most promising genre for a bestseller. You may get defensive if people ask how the writing is going, because, as you see it, there is an implicit criticism of your identity as a writer by making you confront why you haven't written anything.
We judge others by what they have done, because that is the only measure that really matters. You may be a wonderful, sensitive, romantic soul, full of ideas and potential (I hope so, because those people are great). However, other people do not have access to that interior world; they can only see what you have done. So, make sure you are doing something that you care about, and enjoy, and do it with purpose.
4. The pursuit of happiness
The final aspect of a purposeful life comes from this last notion: do something that you care about, because it will bring you happiness. Proper happiness. Lasting satisfaction of time well spent, a life lived with purpose, and an ambition fulfilled. Not the transient pleasure of spectacle, or the passive distraction of entertainment, or the thrill of an illicit high. Happiness comes from self-esteem and self-actualisation, and they come most reliably from concrete achievement.
Limerence is not a route to a purposeful life. If anything, limerence is a signal from your subconscious that something is not right, that you are craving something new, and seeking relief from an emotional ache that you feel someone else can fix. But, living a purposeful life can protect you from unwanted limerence, empower you to act when you become limerent for someone who actually could be a worthy SO, and enable you to direct the energy that limerence can give you towards worthwhile endeavours.
It might take a lifetime to solve the problem of why you are how you are, and why you fall so spectacularly for some people.
But you stand a much better chance, and will have a much better time of it, if you live purposefully.
Want to learn more? Download a free e-book on how to take control of your fate and master limerence (in ten steps): click here