One of the defining features of limerence – and the feature that makes it so difficult for others to understand – is the wildly exaggerated importance that we assign to our limerent objects. Why do we flip out over someone objectively unremarkable?
Part of the complex mix of emotions that cook up a batch of limerence stew is the weird, contradictory ability to know that LO is ordinary at an intellectual level, but delight in the fact that emotionally you experience them as extraordinary. It confirms the special connection that feels so exhilarating – there is some magic between you and them that transcends the everyday. It feels like a unique affinity, that ability to sense something extraordinary about an ordinary person.
But limerence is like a cup that runneth over, spilling a mess of emotional slop all over the table.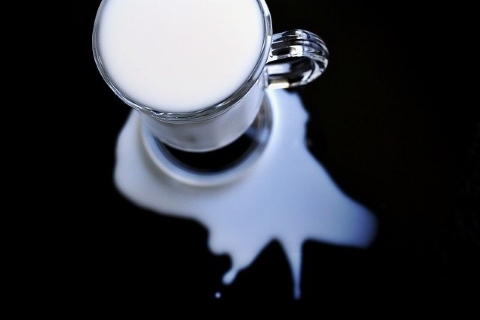 This tendency for limerence to move from stimulating adventure to emotional overwhelm suggests that at some point, for some reason, our response to LO transitions from reward to addiction. We get into a mental state that is defined by intrusive thoughts and compulsive behaviour that feel like we are enslaved to unhealthy urges that are no longer serving the purpose of pushing up to try and pair-bond (a good outcome) and instead are keeping us trapped in an obsessive habit that degrades our self esteem (a bad outcome). Like the screechy feedback when you hold a microphone too close to a speaker, the feelings that limerence stirs up self-amplify, in a positive feedback loop that becomes deafening.
Supernormal stimuli
Interestingly, this kind of amplified response is also observed in many other animals. The classic example of the phenomenon was described by Niko Tinbergen (a Nobel prize winning ethologist) in stickleback fish. Male sticklebacks will fight for territory, and Tinbergen discovered that the males would attack a crude wooden model of another male even more aggressively than a real stickleback, if the model was painted with a prominent red underside. Tinbergen deduced that the red belly was the stimulus that provoked attack behaviour in sticklebacks, and so even woefully unconvincing models would provoke insane overreactions if the red belly was bright and striking enough. He called this phenomenon a "supernormal stimulus" – if you can identify a sensory cue that animals react to and exaggerate it, the animals will show a similarly exaggerated response.
Numerous other examples exist: birds that will neglect their own eggs to obsessively brood a gaudy porcelain superegg, butterflies that ignore females and enthusiastically try to mate with paper models, herring gull chicks that relentlessly peck red dots on wooden sticks, believing they will regurgitate food.
The conclusion is that instinctive behaviours can be pushed into overdrive if the stimulus that provokes them can be identified, isolated, and perfected.
Supernormal stimuli in humans
The implications of these discoveries for human behaviour have not been missed. Supernormal stimuli abound in our environment: junk food, pornography, advertising – these take the stimuli of sugar/fat blends, sexual display, and status anxiety, and amplify them to a pure form designed to elicit a disproportionate craving. Refined manipulation of our core drives. 
Perhaps the best modern example of this is social media. You'll find no shortage of cultural commentators arguing that the early promise of worldwide friendship networks is giving way to an addictive spiral of amplified outrage, tribalism and fear of missing out. How much of the destructive behaviour of the recent past has been driven by heedless people being superstimulated to the point of irrationality?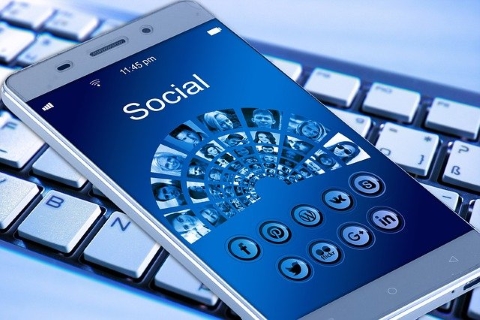 Hell, even some of the regulars here at living with limerence recognise from time to time that they need a break from constant rumination on the nature of limerence. Exposure to any powerful stimulus can become emotionally debilitating in excess.
Limerent objects as supernormal stimuli
And that brings us back to the point of the post. LOs would seem to be a great example of a supernormal stimulus. A supernormal romantic stimulus that drives us into a state of manic desire. The analogy is certainly appealing, but there is a bit of a problem with it: what is the stimulus? What is it about them that really sets us off? They clearly have some trait that amps up our reward circuits in a way that other mortals cannot, but it's obviously not as simple as a red belly.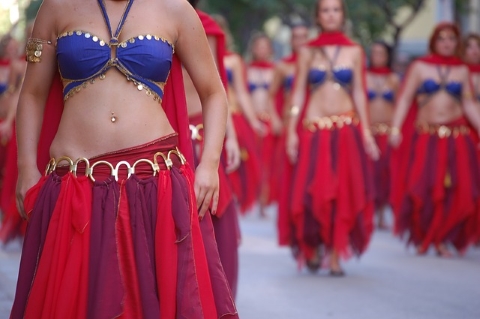 This boils down to trying to understand what causes the glimmer for you. Can you identify something that all your LOs have in common that acts as a romantic accelerant? The cue could be simple (the way they smile, or the way they smell, or the way their eyes sparkle as they hold your gaze), or it could be quite complex (the way they are able to make you feel safe, or the fact that despite being shy they have a fascinating artistic soul). If you can figure out the stimulus that causes a supernormal response for you, then you stand a chance of resisting it – or at least being aware that your deep drives are being overamplified and you probably need a break.
Limerence feels great, the limerent high is a spectacular thrill, but it's important to recognise when you have been stimulated to the point of destructive delirium.
Don't be the bird trying to hatch a porcelain egg.