There's been a lot of discussion in the comments of late about social media and how it just makes limerence sooo much worse. I've not contributed much to this, for the simple if unorthodox reason that I don't really use any social media.
This isn't a high-minded decision. It's not a commentary along the lines of purposeful-living-don't-need-no-Facebook (although there is an interesting discussion to be had there), it's just that I never got started.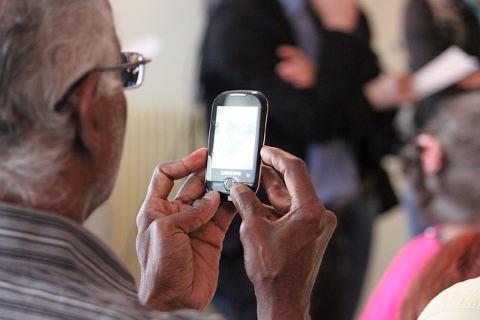 At one point I did try to sign up for Facebook, because someone I admired invited me into a private group. The outcome was a bodged registration effort that resulted in me being perma-banned for some algorithmic transgression (I hadn't even put any information on my account, so it couldn't have been anything to do with my admitted undesirability). I'm guessing it was something to do with trying to register the same email address twice, but the upshot is that I took it as an omen that the universe was kindly saving me from a massive time sink.
Anyway, that preamble is just to say that I haven't much personal insight about the perils of social media for limerents. However, others do, and ScotsGlimmerLass sent me a great email recently with lots of insights worth discussing.
So, today's post is a sort of hybrid case study/comment tennis thing where I riff off her ideas and hopefully spark some new ones.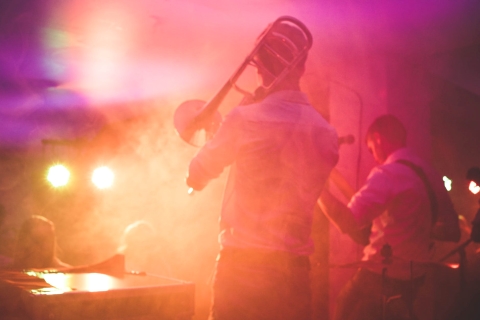 Here goes:
(SGL in quotes)
One aspect of modern life that particularly aggravates limerence / hinders recovery in my case, is social media. In fact, my LE would never have happened, I believe, without the ability of my LO to friend request me after our seeing each other.
Social media definitely lowers the barrier to entry for nucleation. Meet someone, feel the glimmer, receive that first friend request and… access a massive database of information about their life.
People didn't use to curate their life, loves and passions in an easily accessible form for limerents to obsess over. You had to get to know them by spending time with them, or ask for their number and phone them up – which would be a much more direct indicator of romantic interest.
In principle, though, the new easy access of social media could go either way. You could discover that they like something you hate, which cools your ardour before you've properly started idealising them. But equally, it could be a treasure trove of rumination material if they turn out to be every bit as attractive as your glimmery brain wants them to be.
It takes so much less effort now to find out about an LO's private life. It's like an accelerator pedal for limerence.
Limerence is obviously a form of addiction and for me my EA was carried entirely out via Facebook and Messenger – tools that have been specifically designed to be inherently addictive!
Oh, yeah. This is a killer point. It's like a doubling of addictive behaviours. You want to seek LO for the dopamine hits, and you want to check social media for the dopamine hits. So browsing for LO satisfies two cravings at once, and mutually reinforces two reward-seeking habits under one impulsive behaviour.
It's like trying to give up coffee, when your favourite pastime is hanging out with your friends in the coffee house. The addictions compound each other.
Social media also dovetails with other specific limerent traits & habits –

Idealising the LO / ignoring their faults. Their social media will be their "highlights", the persona they want to project to the world. As will our own. (Ironically one of the things I despise most about my LO is the amount of time he spends on FB – and on bad days I can track it minute by minute. It's deeply unattractive. My SO by contrast doesn't do SM – and that's a trait I admire).
Auto-idealisation. As if our brains weren't already masters at glorifying them, the input from social media comes pre-polished to present them at their best. You're feeding your subconscious the equivalent of highly refined LO sugar.
And yes, this feature of social media is also an opportunity for you to quietly steer your own persona towards the ideal, and casually start making them aware of your own merits. You may even be able to track their likes and engagement and really get analytical about what they respond to.
That way lies madness.
– ability to ruminate over LO by endlessly scrolling through their posts & photographs. Awful.
Yep, it's a database of rumination material to work with – and completely innocuous in principle. It's not like a personal photo, or text, or letter. It's just sitting there on a semi-public site for anyone to casually browse. No incriminating traces if you've been careful with browsing histories. What a temptation.
– taking on LO's interests and likes – they are all laid out there for all to see…

– I also ended up only posting comments or photos with my LO and his reaction in mind. Very sad.
Oh God yes, the temptation multiplies. It's bad enough rehearsing what you're going to say or do ahead of each actual physical encounter with LO. If you can also spend your time between encounters "preparing the ground" by posting carefully targeted messages, your whole life can be corralled into trying to impress LO. Which leads to:
– the interface of the smartphone and social media mean that this is all available and reinforcing our limerence 24/7.
There's no escape!
Until you actively seek freedom.
– the ability to see if your LO is online fuels uncertainty ( will they message me?) and also jealousy (they've been online for 1 hour – who are they talking to?)
Cyberstalking is another limerence reinforcer. Although, actually this uncertainty can also follow a text or even letter – it's the knowing they've heard from you, but having to wait anxiously for a response.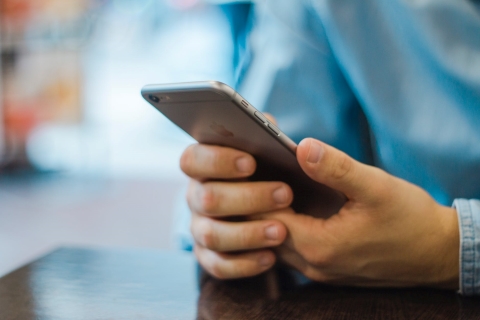 It's the instant gratification of messaging, access to photos, even the voice of the person you're obsessed with, and how hard it is then to detox from them. Oh delete their number i used to say blithely to younger single friends after break ups. How naive. How much harder to totally forget them when you see them everywhere online and begin the dance of "you block and I'll block. Oh? You've unblocked – why? I might unblock to see if you need to say something to me" and so on".
If the limerence wasn't bad enough, there's the whole social sensitivity thing too. Is blocking too aggressive? OK, I'm going to block, but… you have to block too. In fact you go first. No, I feel better now, so it's safe to unblock, but then what will they think about that…
And, down the limerence plughole you go.
Anyway, just some stream of consciousness stuff regarding Zuckerberg & co's evil empire. Clearly, the answer for me is to delete Facebook.
Thanks SGL. Great stuff.
I have to say that I'm increasingly glad that by a combination of lack of interest and lack of action I've avoided the worst excesses of social media. It really is a major aggravating factor for limerence, and also a barrier to purposeful living. Unless your purpose is to become [pauses and takes a steadying breath before typing] an Influencer, I suppose.
Anyway. Final conclusion: let's all delete Facebook!