For all its explanatory power, limerence hasn't made much impact on the psychological or medical literature. My suspicion is that other theories (mainly attachment and co-dependency) came along soon after Tennov articulated the concept of limerence, and beat her proposal in the marketplace of ideas. 
However, I recently came across an interesting little niche of public health research where limerence has started to feature. It concerns sexual behaviour in young male homosexuals, specifically risk-taking in the context of condom use and AIDS. The lead researcher is Jose Bauermeister, a Prof of nursing at University of Pennsylvania. His research uses the answers to a suite of questions regarding romantic beliefs and sexual experience to identify clusters of behaviours that predict the likelihood of engaging in unprotected sex in risky circumstances (i.e. where HIV status of partner was unclear). 
The most directly relevant paper for limerence is probably this one. It's fairly recondite stuff for the uninitiated, but the headline result is that romantic ideation (seeking romance and having a romantic view of love) did not predict risk taking, but romantic obsession did. Bauermeister used the term limerence to describe this second category: those who were unsure of the strength of reciprocation, suffered intrusive and intensive thoughts, and strong feelings of dependency. Limerents were more likely to agree to risky sex.
The definition of limerence used here is at the more pathological end of things, but the conclusion does match many of the stories I hear (and lived) about taking personal or professional risks in an attempt to impress a limerent object.
So that got me thinking in general terms about what's at the root of limerent risk taking. I mean, ask a neutral judge whether a risky gesture is actually likely to impress an ambivalent LO, and you know what they'd say.
So, we don't take risks with a calculated bet that they will work. Like so much of limerence, it's more of a compulsion than a decision. Those guys weren't carrying out a cognitive evaluation in which they carefully weighed the following probabilities: 
cost = probability of contracting HIV
benefit = probability that they will be so impressed by unprotected sex that they'll fall in love with me
They were acting on a subconscious impulse.
For most limerents, the gamble isn't nearly so high stakes as the danger of contracting HIV, but still, it does make one wonder what causes that subconscious urge to risk your personal or professional reputation? What hidden motives might be behind it? And what's actually going on in your head when you're evaluating risk? 
Neurochemistry
Starting with the neuroscience, what does risk taking actually involve? There's surprisingly little neurophysiological research on this, but one subfield that is well developed looks at risk taking in adolescence. Teenagers and young adults are known to be more risk tolerant (or reckless) than older adults, and that seems to be down to a combination of hormones (especially testosterone) and maturation of the dopamine reward system.
The dopamine system develops through adolescence promoting reward-seeking behaviour, and then our "executive" cognitive regulation systems develop in early adulthood. It's an accelerator and brake system, but the brake takes longer to develop.
It's interesting that social status seems to be a major reward motivator for adolescents, suggesting that the "reward" of peer group praise and "punishment" of peer group disapproval are especially potent. It doesn't seem too much of a stretch to say that LOs have taken on the giver-of-approval role in the minds of limerents.
We've kind of reverted to an adolescent state of too much accelerator and not enough brake.
The grand gesture
Overactive reward-seeking explains the drive to take risks to impress LO, but there is a simple cause-and-effect aspect too. Some grand gestures really are impressive.
Doing something that compromises your own situation to delight LO can work. A very generous gift, a large commitment of your time and energy, favouritism at work, sexual daring, physical protectiveness – these can make a meaningful improvement to LO's life. 
LO's show of appreciation is accordingly very gratifying for the limerent, and very rewarding. And the downside of how other people will interpret your grand gesture is normally overlooked.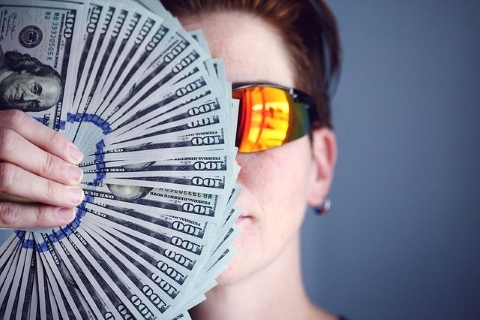 Slantwise disclosure
Another possible hidden motive is the desire to reveal your feelings. Sometimes the risk is so big, or the benefit so small, that it becomes transparently obvious that the limerent must be besotted. They are so grossly favouring LO with time or resources that there's only one credible explanation.
I wonder if the limerent knows this at some level and is pleased that the truth is showing. It's a way of maintaining a veneer of deniability, but still getting to disclose to LO indirectly.
The hope being, of course, that LO will reciprocate in kind.
Chaotic impulse
A more extreme version of the slantwise disclosure is the chaotic impulse to deliberately blow everything up. Frustrated by the irreconcilable tension between mania for LO and responsibilities and commitments already taken on, the limerent does something reckless in the hope it will explode everything into the open and force a resolution.
This is probably most common with unhappily married limerents. Rather than the painful process of difficult confrontation with their spouse, they do something so extravagant that it can't be ignored by LO or SO – again revealing a truth without having to actually admit it openly. 
Sadly, this is a terrible strategy. For one, if it works it's just a different kind of very public pain, but for another it might not even work. Everyone might just pretend it never happened.
Never underestimate the human capacity for willful blindness.
---
So, risk-taking among limerents is common, and understandable. That's why it's so important to train your executive brake as a self defence mechanism.
It's really not worth going through adolescence more than once, if you don't have to.