I started writing Living with Limerence on Valentine's day 2017. At the time, I had no plan.
I was coming out of an unwanted limerence experience, and filled with a dammed-up reservoir of emotions that needed to be released. I hoped that organising my thoughts on the page would help me make sense of what had happened to me, and also be useful to anyone else out on the interwebs who was going through the same thing. It was a purge of sorts. An exorcism.
A lot changes in five years, though. I've got to the stage where I can't altogether remember how doolally I was about my LO. More accurately, I no longer feel the deep, embodied craving when I think of her. I can dredge the feelings up if I want to, but it's like I've wound back the clock to the point where all I feel now is the glimmer.
The other thing that has changed, is that the site has grown beyond all my expectations, and is now an altogether larger enterprise than a simple personal blog. About a thousand people visit every day, and I can tell from the pages they visit that most of them are seeking information about what limerence is, and advice on how to beat it.
Hundreds of people visit the private forum to seek personal support and community spirit – along with a healthy dose of social accountability. That's great to see.
But, the thread running through the fabric of the site is that origin story of a personal blog, and the many commenters who found the site and stuck with it through the years, sharing their pain and banter and wisdom and growth.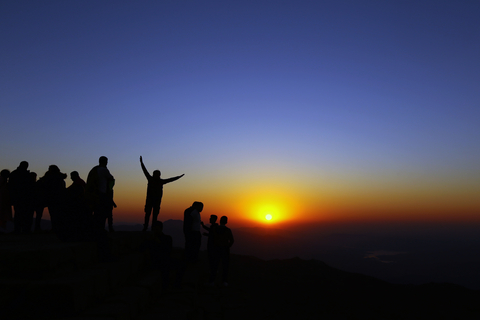 It has now come to the point, though, that I have to accept that these goals sometimes run at cross purposes. In-jokes are great for the initiated, but confusing (or off-putting) for new arrivals. Similarly, for those checking in for a weekly update, the articles on the basics of limerence are old hat, and comment threads can get derailed.
I've known this for a while, but it's easy to just coast, enjoying a good thing and not being decisive enough to make a change. Given my insistence on the life-transforming power of being purposeful, however, it feels more than a little embarrassing to not take action!
So, at the five year mark, it's time for a few changes.
Articles
First up, I am going to restructure the site to highlight the key articles that provide the best information about limerence. These will be polished to a shine and presented prominently in a search-engine friendly format. I'll add more, and expand the old ones. These are the gateway articles for newcomers. Comments will be turned off.
Community
The forum is great, but it's also a lot of work as I have to solve all the issues myself and I am not a pro at software or moderation. I'd also intended to expand the community pages to include the free guides and cheat-sheets that can be downloaded via the forms, and contribute more threads to the forum myself. But, bluntly, I haven't had time.
For now, the forum will stay as it is, but it does lead to the next point…
Ads
I'm spread too thin. My day job is demanding, and I don't want LwL to ever feel like a second job. So, I'm going to trial adding ads to the site, and see if it raises enough revenue to fund a part-time virtual assistant to help me with behind the scenes stuff that I sometimes neglect. The emergency deprogramming course is my premium material, but understandably many visitors only want to lurk and learn, and ads is a way that they can continue to benefit for free, while we can continue to grow.
Personal blog
This is the part I haven't worked out yet. I want to keep writing for fun, and I want to keep writing about purposeful living and some of the more esoteric stuff about limerence (like joking about nightmare LOs). I also want to keep the community vibe going, and talk about random stuff with witty people. There are a few options.
First, I could move the personal stuff to the community pages, so it's clearly separate from the more formal articles (kind of a shopfront/backroom set up). Second, I could start a purposeful living Substack or email newsletter (like what professional writers do). Third, I can just keep going as I am, but start an "endless thread" style post for people to comment about whatever they fancy. Fourth, adopt some other model that I haven't thought of yet.
This is the bit I'm stuck on, and why I've been delaying the decision. So, I'll end with an open call to those who value the comments section most. Which model would you prefer? What would keep things fun for you?