For those married folks struggling with limerence, I'm a big advocate of disclosure to your spouse as a powerful tactic for recovery. I've talked about the benefits before, but as with all high-stakes decisions and actions, there are consequences too.
The most obvious one is that it will inflict emotional pain on your spouse. Depending on how advanced your limerence "affair" is, this could be a moot point. If you're deep in an emotional or physical affair then the pain is already there as a primed bomb waiting to go off. It's largely a question of how and when the pain is delivered, and honest personal disclosure is probably the least worst option.
If the limerence is only at the level of a internal mental tangle, then there is some scope for deprogramming yourself without disclosure; but that's likely the only scenario where you can sidestep the pain for your spouse that is inherent in the "limerent while married" trap.
Given that, what can be done to lessen the harm and deal with the consequences of admitting to your spouse that you are infatuated with someone else? Although the act of genuine disclosure (i.e. before you are caught or suspected or reported) does mitigate the damage to trust, it is inevitable that your spouse's confidence will be shaken hard. They will doubt you, doubt your commitment, doubt your honesty, fear for their own security, and the stability of your marriage. And they will certainly trust you less.
One way that this is likely to manifest is insecurity about new friends (or old friends) that you have: Why are you friends with them? Are they an LO too? Where are you going with them and why?
These are all legitimate questions, and should be answered honestly and patiently. But it's also good to think about ways that you can help to rebuild trust with your spouse. What can you do to reduce their pain and anxiety?
1) Be trustworthy
This seems a trite observation, but actually it is non-trivial. Most limerents know that the euphoric thrill they get from being around LO is a transgression of sorts – that it's incompatible with monogamous commitment. That's why it comes tainted with guilt during the comedowns. As a result, most limerents keep their delirious thrills secret. They kid themselves they can handle it, and they won't cross any red lines, but this is a rationalisation that may later be put to the test.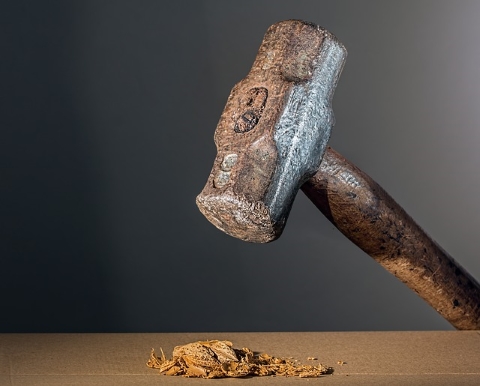 So even if the limerence has not been "externalised", most limerents have fallen into the habit of being at least a little dishonest about their behaviour and conduct. Regular readers will know I am not an absolutist here – we have complete freedom in our own internal world and thoughtcrime is a poisonous concept. But to be properly trustworthy, we have to recognise that a habit of keeping secrets from your spouse degrades your relationship. Trust requires emotional closeness, belief that you are cared for, and evidence of honest behaviour.
So, cultivate the habit of being open and honest with your spouse, and recognise that this may meet psychological resistance if you have been guarded and evasive for too long. We can unthinkingly weaken the chance of rebuilding trust if we persist in old habits of defensiveness.
2) Share your new knowledge (sensitively)
Disclosure usually happens after the limerent realises they are in deep emotional trouble, and have started trying to dig themselves out. For most of us, this involves discovering the concept of limerence, what can be done to combat it, and what we can learn about ourselves as a consequence.
One way to help build trust is to share this knowledge in a sensitive way. Talk to your spouse about habit reinforcement, person addiction, the glimmer, and the neuroscience of infatuation. I would recommend keeping this at a general level – i.e. do not rhapsodise about your LO, but do talk about why you think you were vulnerable to the cues they were giving out. Talk about the fact that daydreams have turned into intrusive thoughts that you are struggling to manage, but don't gratuitously share the details of sexual fantasies.
This can also help you to clarify who is a risk to the partnership and who is a neutral friend. Sense the glimmer, and back off. Build trust by acknowledging that you have been careless and selfish in the past, and that you now understand what to do in the future to avoid those risks.
Openly seek advice about what you should do, and what would help your spouse to trust you more. Listen carefully. And then do it.
3) Try not to backslide
Finally, it is important to use your new-found knowledge wisely. There can be many reasons why married people succumb to limerence, but fundamentally there must have been a vulnerability that was being overlooked. Maybe you had become complacent about your relationship, and didn't notice the slow slide into sedate cohabitation. Maybe a predatory LO found your points of weakness. Maybe a life upheaval sent your emotions into a spin. There could be any number of reasons, but the basic fact is that your old way of behaving, your old way of interacting with your spouse, left you vulnerable. There is therefore a danger that relaxing back into that old way of living will lead to the same outcome.
This risk – of backsliding into old habits – is particularly serious if you had started to devalue your spouse as part of the limerence experience. Clearly, you do not want to drift back to that mindset if you want your marriage to survive.
Our brains are awfully lazy. The path of least resistance is their favourite road, and that is usually the "do the same thing again because it's safe and familiar" subroutine. It's important to resist this until the point where the new routine of "be trustworthy, open and honest with my spouse" is the familiar and easy path.
It's possible to use disclosure as a foundation for a new era of communication and communion with your spouse, but you need to be purposeful about sticking to the task.
Succeed, and it's a better way to live.
With thanks to Landry for topic idea