Midlife is a common time for limerence emergencies. There are a few good reasons for this, as we've discussed before, but in the previous post I didn't really consider what the midlife limerent was hoping to get out of the experience.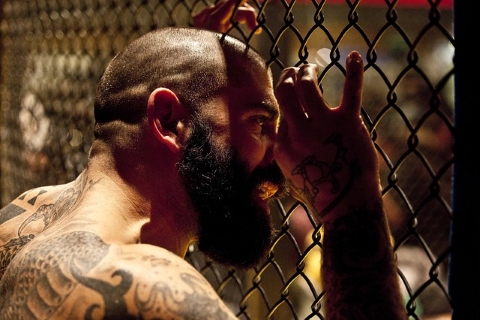 Midlife crises are often presented as pathetic or selfish, and it's easy enough to see why. Whenever someone who has taken on responsibilities decides that they are going to neglect them for a while, or behaves disruptively, or spends precious money or time on a new "vanity project", their family and friends balk at the imposed change in their own lives. At that level it is selfish, or at least self-centred.
Purposeful people would approach this dilemma by negotiation. Before taking unilateral action, they would discuss their motives with their family, attempt to find reasonable compromises, and review the responsibilities they might be able to relinquish (maybe so they can take on new ones). They might point out that continuing with a status quo that drains them of energy and enthusiasm is bad for everyone. They might point out that time is running out if they want to start a new career or side-line or hobby, and so they have to take action.
That's all very healthy and wise, but doesn't really apply to limerence. Unless you are planning on trying to negotiate the opening of a previously monogamous relationship, sexy fun times with someone else is right out of bounds.
Despite this clarity of purpose, however, many midlifers still find themselves limerent – often unexpectedly. So what gives? What is it that otherwise rational and productive adults succumb to at midlife that leads them into infatuation for someone else?
The loss of youth
There's no escaping the fact that a "last chance" panic fuels midlife limerence. Dig a bit deeper, though, and you start to question what the panic is actually about. Is it to do with the desire to start a new family? Or is it about the desire to prove you are still attractive? Is it about nostalgia and memories of earlier love affairs? Maybe it's about escape; either from an unhappy relationship or – even more intractable – from yourself.   
The answer will be different for every limerent, of course. But I think that many of us – if we were willing to be candid – would admit that a strong desire is to experience romantic adventure again. We don't actually want to start a new long-term relationship and new family and new life, we just want to carry on having the exciting sensation of becoming infatuated, because it's been a long time since we had that experience. Most revealingly, if we were forced to state what we really wanted, it would be to hang out with LO until the limerence burned out, at which point we'd go back to our spouses. Like a galactically selfish holiday.
So it is just selfish, then?
Long-time reader and commenter Lee got in touch recently, to suggest I talk more about the selfishness of limerents and their objectification of other people. Well… this is that complaint condensed into a pure distillation. LO and spouse would be completely fine with this neat little consequence-free parallel universe fantasy, because they are just filling roles in our daydream drama, rather than being respected as real people.
But, aside from those few limerents that genuinely do just act on every selfish impulse, the vast majority of us have the wit to realise how absurd this is. It's never taken remotely seriously as a prospect. It's a silly fantasy that we indulge in, to quiet internal anxieties about ageing and loss and self-doubt. A what-if mental rerun. Re-imagining life in a different way to try out alternative stories that excite our imagination.
The problem with this blithe naivety about a little harmless daydreaming is that things escalate quickly. I've written before about the three conditions for limerence nucleation – the glimmer, the response, and uncertainty – and if you have an LO who is sending out mixed signals like this, the fantasy can start to spill out into real life. The back and forth of hope and uncertainty leads to a situation where the limerence reverie really works. It leads to a mega-hit of self-generated pleasure that becomes addictive. We discover that those idle fantasies about someone who is actually in our lives weren't just giving us a free dose of euphoria, they were reinforcing a life-disrupting slide into limerence. It's a very rude awakening.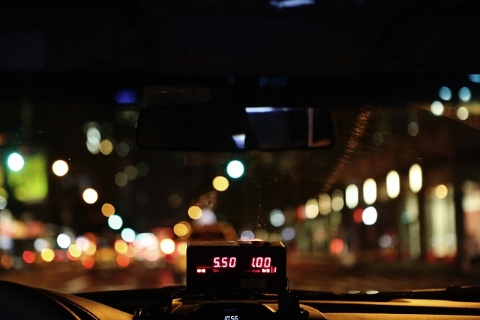 So why doesn't it feel selfish?
Laid out baldly like that, it seems obvious that this is a self-indulgent fantasy; disrespectful and bound to end in trouble. But at the time it doesn't feel selfish. In part that is because it is all unreal, but also a common feature of limerence is the desire to surrender yourself utterly to LO. The thought of being in their power can be thrilling. The loss of control, the loss of responsibility, the subordination of your own life to theirs. So even though it is a selfish desire for reciprocation it can also be an urge to subjugate yourself. Limerence is full of contradictions.
Bringing this back to midlife: all these conflicting desires and impulses come together at a time when many people are already prone to self-doubt and ennui. It's a time for taking stock of life, of reviewing where we are and what we are doing. And as the saying goes, most men lead lives of quiet desperation. Most women too.  Confronted with the possibility of starting a new romantic fantasy, many of us realise that it is a much more serious challenge to our self-image than we would have predicted. It's how we react to that moment of realisation that determines how much damage limerence does.
Some midlifers rebel, indulge, and smash everything up. Some sedate themselves, do their duty, lower their heads and tramp on where they are led. Others have a breakdown.
Much better is to pause, look back, look forward, decide on the burden you are willing to carry and the road you want to take. Then strike out with your head held high.