OK, maybe the title should be "limerence in the time of covid-19", but I couldn't resist the literary allusion.
The current pandemic is making us all face how our lives can suddenly be thrown into uncertainty. I've opined before that sensitivity to uncertainty could be the limerent's Achilles' heel. Maybe it's not too surprising, therefore, that many of us have felt a sudden upsurge of limerence during this period of disruption.
We've had a couple of conversations break out in the comment threads on this, but I thought it would be good to start a specific open forum for discussions.
Like many others, I am now working from home in semi-isolation from the outside world. Inevitably, this leaves more time for introspection and rumination than in the busy professional environment of working life. Although I spend a lot of my time these days thinking about limerence, it is a few years since I was actually limerent. Nevertheless, I have noticed my subconscious throwing up thoughts of LO again recently, as though it is seeking around for sources of comfort or stress relief, and suggesting that maybe a bit of romantic rumination might work well as a distraction.
I think there are a few reasons why limerence sensitivity would increase just now.
1) Enforced cold-turkey No Contact
If regular contact with LO was part of your daily routine, sudden enforced no contact is going to be distressing. Not only do you have the addict's anxiety of losing access to your supply, you also have the bonus of an externally imposed barrier that heightens the romantic longing. Feeling deprived of contact is very different from weaning yourself off them in a deliberate way.
2) Anxiety spikes
These are frightening times. Even if you are fairly laissez-faire about your own vulnerability to the virus, we most of us have friends and relatives who cannot be so laid back. We are also facing big economic and health system shocks. For those that use limerent reverie for mood repair, an uptick in anxiety means an uptick in intrusive thoughts.
3) Social isolation
It's one thing to be stuck at home with a healthy, happy family, it's another to be stuck at home alone. Or with a partner who you are not sure you want to be with anymore. Or with a dependent you care for. I think one of the under-discussed aspects of this crisis is the mental health consequences for those who depend on external support networks.
When isolated, social media is a godsend and a curse. If LO is only a text away, and you are in urgent need of emotional support, the risk of unhealthy limerence deepening is significant.
One way to combat this is to use other outlets to discharge your anxieties, and find other tribes who can listen with empathy to your predicament. So that's the point of this post. Let's share our thoughts in the comments!
---
Finally, on a personal note, I had planned a big celebratory launch for the Living with limerence book. Given current circumstances, that seems wholly inappropriate. But, the book is out now, and available to buy on Kindle and paperback through Amazon.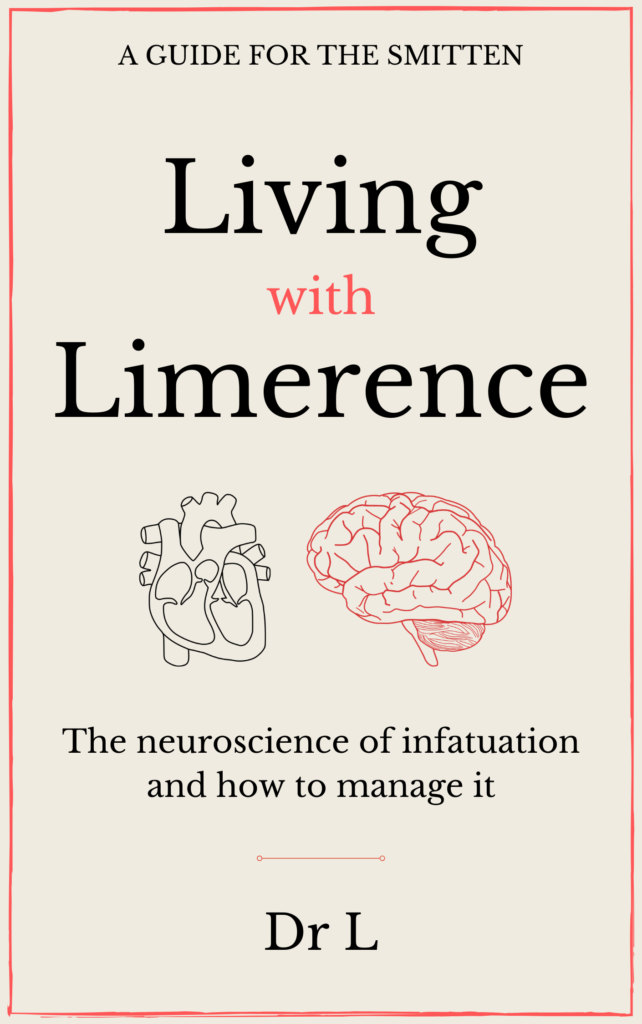 For those at home struggling with limerence and seeking some solace, I do think it will help.