In the last post we analysed closure, and why it's an illusion.
Seeking closure is one of the commonest excuses that limerents give for why they need to stay friends with their LOs. Their emotional goal is to pass through the limerence and emerge as a infatuation-free friend who is able to hang out without getting any of the negative effects of an obsessive, life-engulfing craving.
What we didn't cover, though, was how the motives and behaviour of the LO complicate everything.
Oftentimes, it is very hard for the limerent to disengage, because the LO values their friendship and actively tries to persuade the limerent to stick with it. Sometimes this is entirely innocent – if for example the limerent has not disclosed their feelings, and so the LO is blithely unaware of the emotional impact they are having on their friend. Other times, though, it's more overt and the limerent has disclosed. The LO knows they are besotted, but keeps pushing to maintain the friendship, regardless. Why? Why would they do that when they know you are struggling with your feelings?
Well, there are a few options…
1) You're a good friend
The most obvious explanation. They really value your friendship and don't want to lose it because of all the benefits you bring. That's flattering, of course. Who wouldn't want to feel valued in that way?
One reason it could well be true is that, generally speaking, limerents go out of their way to make their LOs happy. It's a major motivational force for the limerent, and it can be very energising and enjoyable for the LO on the receiving end of it. From the LO's perspective, you are the kind of friend who is really, genuinely interested in their life. You hang on their every word – really listening and caring about their adventures and misadventures and problems. You find them charming and adorable. You light up in their company. It's great to have someone like you in their life. 
But – and I think everyone knew there was a elephant-sized but coming – it's not really authentic. I mean, it's authentic that you feel that way, but it's not an authentic friendship connection. It's a deeper desire, and one more driven by the urge to emotionally bond and romantically connect than simple camaraderie or a meeting of minds.
There is also a hint of selfishness around the LO wanting to keep this going. Now that they know that you are more deeply affected, wanting to keep that regard coming when they know it is causing you emotional pain – it's not exactly selfless.
The final wrinkle in this scenario is that you might actually succeed in your goal. Let's say you manage to hang on through this until the limerence finally fades to background: what then. Will you still be the same kind of friend? Will you still see them the same way, and get the same quality of enjoyment from their company? Honestly?
For a sceptical perspective, you could ask the legions of limerents out there who wonder what on earth they ever saw in their LO, after the fog has lifted…
2) They want to spare you pain
I'd argue that most healthy people will respond to the discovery that their friend is infatuated with them with a mixture of surprise, embarrassment and sadness. The wisest thing to do (they usually realise) is to let the friendship cool. They can't reciprocate, they wish it hadn't happened, and they know that trying to keep the act up now that the truth is out, is exactly that – an act.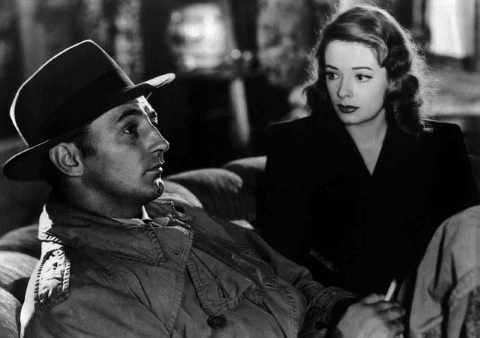 In conflict with that realisation, is the empathy they feel for their limerent friend. They don't want to hurt them. They don't want them to feel the shock of rejection. Most likely, they themselves know what it feels like to finally build up the courage to admit their feelings for someone, only to have it be unrequited. For the LO, they know it would be a crushing enough blow to know you're not attracted to them, to double that up with "and I don't even want to hang out with you anymore" seems callously cruel.
Most people will resolve that by playing the game of let's pretend. Let's pretend we can carry on as before. Yes, phew, that solves the immediate problem! And the larger problem of how on earth you are going to reframe the context of your friendship can just be kicked down the road a bit.
In many ways, that probably is the least painful way of managing the situation. But, once the short-term pain has softened a bit, it would be much better all round to disengage.
3) They are a non-limerent
The next case is that your LO is a non-limerent. They do not understand what you are going through. To them, romantic attraction does not lead to total emotional overwhelm. They are able to regulate their sexual and emotional responses more reliably, and are resilient enough to "get over it" through willpower and reasoning. They will therefore assume that you are able to do the same, and so should make the attempt.
These LOs will be hard to cope with, because they are actually behaving perfectly reasonably, and they will be able to still interact with you as a happy and stable friend without much difficulty. They are used to having close friendships with people other than their significant other even if they are attracted to them, and are not at risk of toppling over into obsession.
It will be hard to resist the impulse to try and match their apparent maturity and self-control, but the attempt overlooks the fundamental difference between you and them in terms of emotional makeup.
4) They are limerent for you
The opposite scenario. They are caught in the push-pull dance with you. Both of you know that it should stop, that you should part ways and stop circling back for another hit, but both of you are addicted. In this set up, it is likely that you will either indulge in mutual denial and pretend you can cope with friendship (because you both crave more contact), or you will – in a moment of clarity – agree that no contact is necessary.
Those moments of clarity, though. They don't last.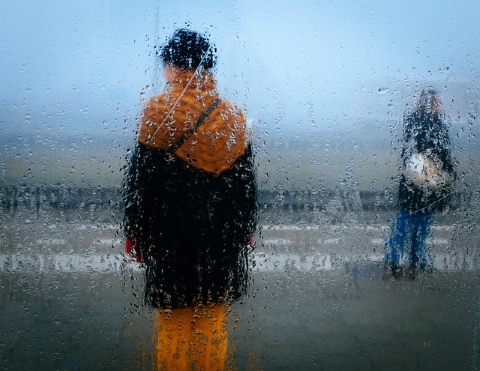 One or other of you will weaken first and start bargaining.
5) They are a narcissist
We know about these guys. They want to keep you hooked. They love your attention, your adoration, your validation of their appeal. They gobble it up with all the restraint of a starving dog in a sausage factory. If you ask them to respect your choice to go no contact, they will withdraw with all the speed and enthusiasm of a depressed snail. Or they'll go for the false agreement, and then break it the next day because they miss you.
They love the power, they want you hooked, and no way are they going to willingly surrender your "friendship".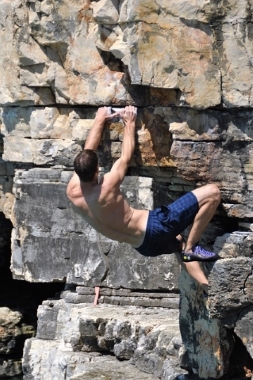 ---
There will be lots of possible motives for an LO telling you they don't want to lose you as a friend, lots of reasons why they would hope that you can still stay close. Some are honest and sincere, some are not. But ultimately, they are asking for a big sacrifice by you – keeping yourself in emotional limbo in the hope that the limerence will pass eventually.
If you want more control over your life, to live with more purpose, to achieve more, and to thrive emotionally, romantically, personally and professionally, your best chance is to accept the loss and move on.
There are lots of splendid people in the world to befriend. Try and find some who don't turn your world upside down.