Oftentimes, limerence is unrequited. It may be that LO is not interested, it may be that one or other of you are unavailable. Regardless of the cause, with one sided limerence that isn't resolved, a likely emotional assault that the limerent will face is seeing LO with a partner.
We could debate the niceties here – about whether the limerent "deserves" sympathy, whether the limerent should be seeking another partner of their own, or whether the limerent has themselves to blame for not taking more decisive action – but I'm not going to cover that. I'm going to take it for granted that the limerent understands the wider dynamics of the interaction, but is in serious emotional pain anyway. So, what can be done? How can anyone regulate the acute stab of despair when seeing their LO making kissy kissy with someone else?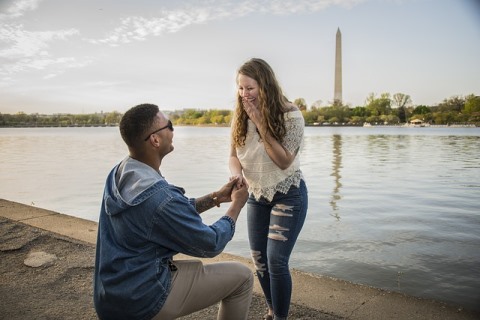 As ever, analysing the background to the situation will probably help.
1) Limerence is life consuming
It's a defining feature of limerence that it takes over your mind to such a large extent that it drives all other concerns into the background. It's therefore kind of inevitable that seeing LO bonding with someone else, in the way that your subconscious limerent mind is desperate for you to, hurts like a bastard. Another aspect of limerence is the sense of special connection. It feels as though LO is just so much more important and impressive and desirable than anyone else, that there must be some sort of magic or chemistry behind it. The specialness of the connection seems to demand a pair-bond, a dyad, uniquely isolated from the rest of the world. To face abrupt and incontrovertible evidence that this is not the case – that LO has a different partner – is a shock. It can even cause symptoms like physiological shock, or a panic attack: rapid pulse, rapid breathing, dizziness, muscle weakness.
Again, the fact that this is a disproportionate reaction to seeing LO happy with someone else, doesn't actually matter. You still have to sit down, slow your breathing and grin your rictus grin of politeness as you try to hide your unwarranted feelings of devastation.
2) The pain can be amplified by shame
Tied into this last point: most limerents understand, intellectually, that the severity of their emotional reaction is not proportionate to events. They know that LO is fully entitled to a happy and rich life without them in it, and with a partner that they desire. The embarrassment associated with this, of course, feeds the pain. Now, in addition to feeling like shit, you also feel ashamed of the fact that you feel like shit. A nice double-whammy. This is especially true if the limerent or LO are in a long-term relationship, and the limerent has been sort of mentally denying that and pretending that they are living in a bubble universe where reality doesn't matter and consequences don't happen. Being confronted by the evidence that the bubble is an illusion is going to trigger some psychological discomfort, for sure.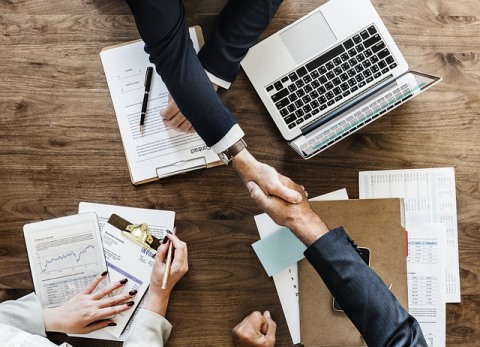 3) A source of pleasure has turned into a source of pain
Even if the limerent had no serious prospects for getting together with LO, while uncertainty could keep the fantasy alive there was still pleasure to be had from "what if"s. When interactions with LO felt like a thrill of connection, a secret bond, a promise that could be realised, then limerent fantasy and reverie could be a personal source of pleasure. That's why limerence is like an addiction – daydreaming about LO is rewarding, gives a dopamine high and helps stabilise the limerent's mood if they are feeling stressed or anxious. Your brain retreats to reverie when stressed, precisely because it's learned an association with pleasure.
When confronted with the reality that the fantasy is unsustainable, your brain doesn't suddenly stop trying to gain reward by the same route. And limerence, being what it is, means compulsive, intrusive thoughts about LO are going to push their way into your mind whether you want them or not. And now, there is a sting of pain to taint the previously giddy thoughts. The memory of seeing them happy with someone else. Now, the intrusive thoughts are toxic, rather than intoxicating.
4) What the psychologists say
While the intensity of feeling, and the inescapable nature of intrusive thoughts, add extra salt to the wound of unrequited limerence, the remedy is going to be much the same as all other forms of unrequited love. Any asymmetry of feeling causes pain. Anyone desperately hoping for reciprocation, but mugged by direct evidence that it isn't coming, is going to go through the same emotional turmoil. So what can be done? Well, here's a summary of some of the best suggestions I've found:
Allow yourself to grieve – this pain is real, and the emotions are strong. You need to accept that, and not try to dismiss or deny it. Even if misdirected, feelings of love are not something to be ashamed of, and learning that your dreams are hopeless is a genuine loss.
Remember that it is common – unrequited love is an almost inevitable part of being human. Everyone goes through it. It is part of growing into a fully rounded and emotionally-mature person to experience it.
Accept and respect their choice – it is bad for you and disrespectful to them, to keep trying to kindle feelings that haven't come naturally. You may hear stories of people worn down by a persistent suitor, but that is a really bad basis for a lasting relationship. Aspire to better.
Get distance if you can – with LOs in particular, constant contact will make it harder to move on. Do not try and sustain the friendship. Try to cool the connection, while wishing LO well.
Take a break from romance – don't hurry into a rebound. It's also good to ease up on films, books and music that exalt love and romance.
Occupy yourself with positive things – it's not just to distract your thoughts, it's also a good way of giving yourself new, purposeful goals to pursue. A new source of reward to replace the (now broken, but always dubious) reward of LO fantasies. If you can channel your feelings into something creative, then you can even make some lasting value from the experience.
See the experience as part of your personal development – the cliche is true, to an extent: it is better to have loved and lost than never to have loved at all. This bond didn't work out, but you can learn from it, understand yourself better, and decide how you will act next time an LO appears. It may be worth taking some time to explore whether you consistently become limerent for people who are unavailable. It may be that you can come out of the latest limerent experience much wiser.
Collectively, these tactics all point towards a strategy of self-care. Focus on finding positive, substantial, goals to pursue. It's easier to leave false promise of happiness behind, if you have the prospect of true happiness ahead. Unrequited love is one of those life experiences that you just have to weather. The only way past it is through it. Keep taking steps forward, purposefully.