Note: this is an updated version of an older post.
One of the most disruptive mental traps linked to limerence is the state of indefinite tension best described as limerence limbo.
We are infatuated with our limerent object, but have settled into a routine of rumination, caution, anxiety and inaction. The only decision we have made is to wait and see if things might somehow change for the better. In the meantime, we settle into the familiar passivity of happy daydreams, pangs of regret, and a free-floating promise of a delayed future. 
This condition is well summarised in a comment by Marcia:
[What] about the limbo that limerence seems to put people in? The years of decision paralysis people wade through (I've certainly been there), the years of ruminating over the LO without making a definitive decision? Is it part of the brain chemicals? Do they feel so good that that they trap people? I waited around far longer than I care to admit for something to happen with my LO, even though, deep down, I knew after about the first six months that nothing ever would?
It's easy enough to understand how we get drawn into limerence – it feels amazing, and we want more of that feeling – but what factors determine whether we respond purposefully, or get stuck in limbo? Why is it that, despite knowing deep down that nothing is going to happen with LO, we don't walk away? Is there a neurochemical basis to sticking with a lost cause? Why do we resist taking decisive action to resolve the situation one way or another? Why do we willingly keep ourselves in limbo?
Limerence limbo can be caused by a number of factors and – as with so much of limerence – our own individual experience will depend on our personal history and personality type.
Let's work through some scenarios.
Sometimes it's imposed on us
It's absolutely within our powers to avoid limerence limbo, and it's important to take responsibility for our own choices and behaviour. But, it is also true that we can get drawn into it by the conduct of our LO.
If a limerent is single, and keen to start a relationship with LO, then it's natural to be uncertain, but optimistic and hopeful, and willing to be patient. However, if the limerent object is not free, or not consistent in their reciprocation, or gives mixed messages about their feelings, then the limerent can get trapped in a holding pattern waiting to see what will happen. 
The worst scenario is a manipulative LO. Sometimes, the LO has no intention of committing, but every intention of keeping their narcissistic supply coming. This is the worst kind of limbo, because any attempt to escape countered by an LO who resists and pulls you back in, giving just enough attention and reciprocation to make you doubt your resolve to move on, because clearly there is something between you, but… what exactly?
Basically, sometimes an LO can play us. In terms of the neurochemistry, they are giving an intermittent reward that is difficult to adapt to, and resistant to extinction of the reward memory. There are plenty of dodgy LOs out there who want you trapped in limbo for their own amusement.
Sometimes it's stalemate 
A variation on the previous theme is mutual limerence between two people who are both conflicted. Here, the limbo-inducing dynamic is not caused by manipulative behaviour so much as indecisive behaviour. This is the hot/cold, push/pull dance of two people failing to decisively manage their feelings, and ineffectively attempting to sever a connection that they are addicted to. 
Even worse, when one of them finds some resolve and withdraws, the other panics and attempts to pull them back in. If the first person has a rescue-fantasy problem, this is pretty much guaranteed to stress test their resilience to breaking point, at which point they start telegraphing interest again, and the panicked second limerent gets temporary relief, followed by resentment about how they have been played for a fool and then they begin to withdraw.
If this was a literal dance, the baffled spectators would stare in horrified fascination at the spectacle.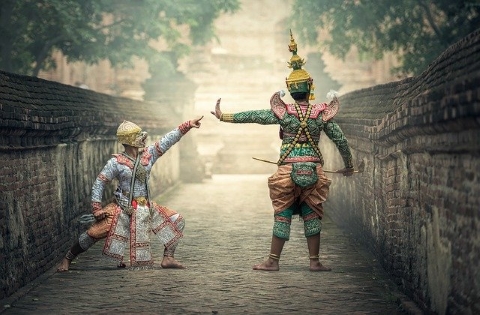 This is a different form of limerence limbo, where breaking the connection becomes a mess of false starts and relapses, rather than the passive pain of one-sided limerence.
The power of hope
Hope is very powerful. Even in despair, the light of hope can sustain us. For limerents who recognise that their feelings are not reciprocated, or at least not reciprocated with the same degree of ardour, it can be very difficult to acknowledge defeat. The death of hope is crushing.
This is another reason why unrequited limerence is hard to escape, because to declare yourself and finally settle the feelings between you, means consciously ending the hope of uncertainty. While there is still unspoken promise, there is still a chance to turn things around. Some future manoeuvre may provide a win, may persuade a lukewarm LO of your merits, may seduce. 
It's easy to convince yourself that you are just biding your time, rather than evading a decisive choice, and so keep the small flame of hope flickering for longer. Even if you don't really believe it deep down, delay can seem like prudence. No need to rock any boats, or upset any apple carts. Patience is a virtue.
The comfort of the familiar
That brings us to probably the major factor in staying in limbo: you know what it's like and it's not all that bad. In the short term.
Like any habit, slipping into a state of romantic daydreams and rewarding fantasy is comfortable and familiar. Many limerents – especially, perhaps introvert limerents – use reverie for mood regulation. Fantasising about LO provides reward. It's a lacklustre substitute for the real thing of actual reciprocation from LO, but it's far more predictable, controllable and reliable than LO. When we feel stressed or sad or hopeless, our subconscious clicks into mood repair mode, and fires up the best mechanism for feeling good that it's learned: a nice fantasy about reciprocation.
The neurochemistry here is different – this is likely to be about serotonin and dopamine as regulators of baseline mood. It's rare that long-term limbo is exciting or exhilarating, it's more like a place of security and mood stabilisation.
This is the reason why many of us spend long stretches of our adult lives in limerence limbo. It can last beyond individual LOs, it can last through marriages, it can last till we reach the autumn of our years. A stable feature of our internal world is the ability and desire to use romantic fantasy as a safe and reliable way to comfort ourselves. Like any fantasy, the desired outcome exists in some nebulous future "someday" place and time where fate brings us our dream, fulfils our hopes, but on our own terms and without us having to risk the pain of rejection or uncertainty.
Better the faint warmth of imagined love than the volatility and uncertainty of a real-life relationship.
Freeing ourselves from limbo
I'm not here to judge anyone who makes that choice. I understand it, because I lived it for significant stretches of my life. Looking back, I even suspect that some of the women I pined for would have reciprocated if only I could have overcome my fear and propositioned them. But, I'll never know, because I chose limbo.
So, what changed? How do any of us with the urge to retreat to the safety of our inner worlds push through the fear and act?
Well, one useful countermeasure is to fight fear with fear. Yes, it's frightening to disclose to an LO who might say no. It's also frightening to walk away from an LO who you really want to be with, but can't be now, in case their circumstances change in the future. It's also frightening to think you might move too soon, or too late, or bungle your declaration in some way that means you wreck your one chance to make a good first impression. So, you need to balance that fear with a cold, hard look at the alternative.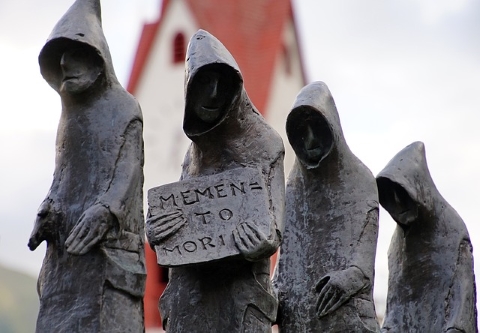 Most of us get out of limbo by realising what we have lost, what sacrifices we have made in substituting a fruitless dream for real life. Most limbo ends with the shocking realisation of the time that's been lost. The countless hours of thought and energy devoted to a one-sided obsession. The opportunity of other good people overlooked, of dreams delayed and productive days squandered.
You should fear wasting years on someone who doesn't want to give themselves to you. Fight the acute fear of revealing your feelings with the long, deep regret of wasting life and the opportunity for authentic love.
Another useful strategy is more positive: make yourself the centre of your life. Not in a selfish, destructive, "I'll do what I want!" way, but in a purposeful, hopeful and brave way. If you pursue the things you care about, and work to improve yourself, have new experiences, grow stronger, physically, mentally and spiritually (in whatever way that means to you), then you will find the faint warmth of fantasy grows ever feebler. If you live a purposeful life, the comfort of the imaginary people who live in your head no longer gives the relief it used to.
By reorienting your life towards purposeful living, other people cease to be the centre of your world and the focus of your hopes. Instead, they become welcome companions who enrich your life, rather than some phantom ideal that you pin your hopes and dreams on. And that robs the narcissists, manipulators and flakes of a lot of their power over you.
Limbo is safe, but it's the stultifying safety of a gilded cage.
Spread your wings.