Limerence is often dismissed by unsympathetic non-limerents as "a crush". There's a definite undertone of disdain that any adult could still suffer with such childishness. Puppy-love, crushes, infatuation – such things are immature.
To an extent, this is true. Many people go through a period in adolescence where they get obsessed with a celebrity of some sort – actor or musician or model – and develop such strong feelings of attraction for that celebrity that they become a fan in the "fanatical" sense. This teenage crush phase could be seen as a sort of proto-limerence, as though the development of new romantic and sexual drives has a practice run for later limerence for a potential mate. It's also a good way to exercise the rumination muscles; spending hours fantasising about what it would be like if you got together with your famous crush and all the good feelings that process can give. It's the period in life where you start to process all the new blessings that hormones bestow.
Most people do "grow out" of that phase, to the extent that their limerence transfers to LOs that they actually know and interact with; or at least they learn to hide the fact that they are still fixated on a celebrity because of the social stigma of adult fandom. But some limerents continue in this groove, remaining infatuated with public figures through most of their lives.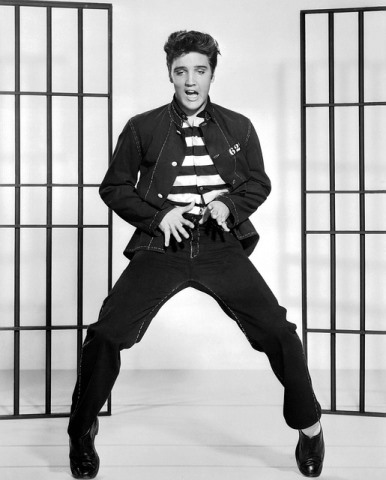 So what's going on here? Is celebrity limerence a special case of the same basic phenomenon, or something totally different? Why should celebrities be appealing LOs?
1) They are archetypes
I've talked before about the archetypal nature of LOs. Many celebrities become celebrities because they have some sort of near-universal appeal. They represent some highly desirable aspect of human identity, they have transcendent beauty or talent – or at least enough of it to earn fame. Some celebrities can also embody a sort of highly-concentrated version of womanhood or manhood, elevated to an exaggerated extent.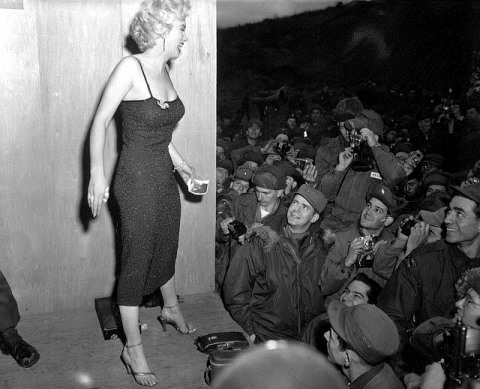 Given that, it's not too surprising that such celebrities are promising LOs. You don't have to work too hard to idealise someone who's already an archetypal ideal. It makes sense that celebrities would be a common object of fascination, and limerence.  
2) Some limerents are drawn to unattainable LOs
Another aspect of the archetypal nature of celebrities is that they are unattainable. At first analysis this should seem to count against the development of limerence, as there is no chance of reciprocation to deepen the connection, and also very little uncertainty (you'd have to be pretty delusional – or extraordinary yourself – to hold out much hope of landing a celebrity LO). However, many limerents report repeated episodes of limerence for LOs that are unattainable – that, in fact, the unattainability adds significantly to the attraction. The desire for the forbidden fruit, for wanting what you know you can't have, can be perversely powerful. Becoming limerent for someone who is married, lives far away, or does not reciprocate your feelings happens routinely. Celebrities are just a heightened example of that syndrome, and if you have a tendency to develop limerence for the unattainable LO, then a celebrity is, again, an exaggerated ideal.
3) It's "safer"
One part of the appeal of unattainable LOs is that they are not a threat to your current life. Having a crush on a celebrity could be embarrassing if discovered, but not nearly as troublesome as having a crush on John from Accounts.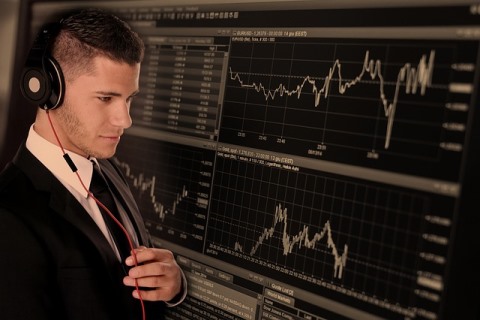 So in one respect it's a safe way to partake of the limerence drug without risking existing relationships.
A recent correspondent (who we'll call CelebLim) proposed exactly this:
I think it's a safe way for me to experience the limerence I don't feel for my husband in a way that won't disturb my marriage.
But there's a problem with limerence, and that's that it can become an addiction, and addictions are toxic for any healthy relationship. CelebLim recognises this too. After blogging about her celebrity LO for a while:
My husband discovered my blog and basically had a nervous breakdown. I think he realizes I don't feel that spark for him, and he's fine with it unless I feel a spark towards someone else.
At what point does a personal fantasy become a self-indulgence that hurts other people you care about? And how much responsibility should you take for it?
4) It's all in your head
Another feature of celebrity limerence is that it's a really good illustration of the "it's all in your head" principle. Without reciprocation, encouragement – or really any feedback at all from LO – there's no way to deny that all of the nucleation, reinforcement and rumination is generated internally. Only one person is involved in the progression of this particular limerence episode. It's sort of a "pure limerence" scenario, and the celebrity is a pure limerence object.
But the modern world is a complex place. To return to CelebLim, she recently developed limerence for a new LO, a podcaster and comedian who has started to recognise her at public appearances and is a tactile and affectionate person who is free with his hugs for fans. He also shares a lot of his personal life on his podcast. At first, this was pretty cool for CelebLim…
But the limerance always becomes dark for me; I experience a lot of jealousy, I'm sad if he doesn't respond to my tweets
There's a dictum about being careful about living out your fantasies. Social media is making celebrities more accessible than ever before. Boundaries between real life and fantasy are not as firm as they once were.
Fantasy life versus purposeful life
I'm not anti-fantasy. I appreciate the value of daydreaming and romance, but like all indulgences, moderation is a good idea. Using fantasy to imagine a better future or a new life that would be more fulfilling and worthwhile is great. Using fantasy to evade the things you know are wrong with your current life, but are too scared to fix, is not so good. It's natural enough to try and use limerence for stress relief, but as with all potentially destructive addictions, there are dangers to flirting with the edge of obsession. Better to exercise your imagination to shape a purposeful life, and then get to work building it.