Back in the early days of the blog, I wrote about limerence and libido. I argued that problems can arise in long-term relationships for those limerents who have a very tight mental association between erotic desire and being in a state of limerence. Bluntly, if your libido depends on being in the euphoric stage of limerence, then it's pretty much guaranteed that long-term commitment will extinguish it.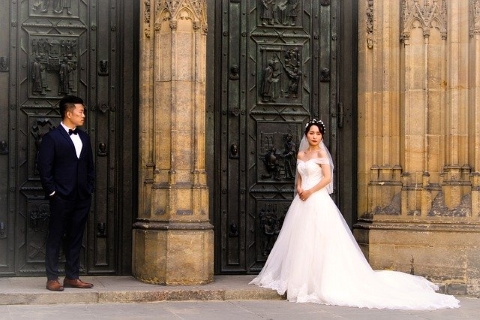 This can lead, somewhat predictably, to a loss of erotic connection with your partner, with the endgame being a sexless marriage. There are three common scenarios:
A significant mismatch in libido where one partner gets sex whenever they (rarely) want it, and the other is frustrated.
One partner no longer wants sex, but the other does.
Neither partner wants sex with the other.
None of these scenarios are easy to manage. The principal barrier is the strong sense that most of us have that "reluctant sex" is distasteful at best and traumatic at worst.
It's an old joke in my country that a dutiful wife would "lie back and think of England" on her wedding night, putting aside her womanly frigidity for the greater good of conceiving the next generation. What can I say? The English had peculiar attitudes to sex. It's a good job we're so much more enlightened nowadays, and have no strange beliefs or attitudes anymore, eh?
Snark aside, it's obviously progress that everyone can reasonably expect both sexual fulfillment and bodily autonomy in their relationships, and that's what's at the root of the discomfort about "making an effort" when it comes libido loss. Having to cajole yourself into intimacy with someone you don't feel spontaneous desire for, feels wrong. Having a partner who still desires you, and tries to cajole you into sex (when you are solidly turned off), feels coercive – especially if their frustration and sense of rejection causes them to become impatient and angry. It's easy to see how this can turn into a downward spiral of ever-decreasing desire.
Of course, that scenario can also be looked at from the opposite perspective.
How corrosive is it to self-esteem, to romantic and sexual confidence, to be continually rejected by the person who married you? Even this person – the one who declared their love for you to the world – cannot muster enough desire to touch you. Every attempt to initiate intimacy leads instead to rejection and shame. Every romantic overture is rebuffed.
Enough of that negative reinforcement, and you arrive at the other big intersection between limerence and the sexless marriage: a pressurised tank of thwarted desire that finally bursts open when a new limerent object arrives.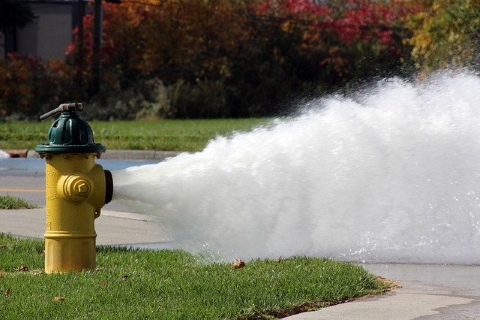 When the frustrated spouse become infatuated, it leads to a multiplication of the marital problems. Now the couple no longer has to just deal with the loss of erotic connection, they also have to deal with an existential threat to the marriage, a loss of the comfortable security they'd taken for granted, and, possibly, the disintegration of a family.
So what can be done about this apparent "incompatibility of wants"? We want the nourishment and secure love of marriage, but we also want erotic excitement. How can we purposefully respond?
1) Abandon the marriage
Option one is to decide that marriage and erotic desire are incompatible for you, and so abandon the pretence of a sexless marriage. This could be followed by a life of either serial monogamy (which would suit limerents best), casual dating, or simply remaining single and self-sufficient. It does seem as though this is an increasing trend, with new marriages in 2018 being at the lowest level since records began in the US (and that includes during both world wars). With divorce rates hovering around 45%, the future does seem to be one of fewer marriages.
The causes of this are many, but the simple explanation seems to be that men and/or women now feel that the benefits of marriage are outweighed by the costs, and that they can get their emotional and sexual needs met in alternative lifestyles. That could be the self-interest of MGTOW or the disdain of feminist separatism. It could be trendy self-partnering. It could be involuntary celibacy.
Clearly, choosing a lifestyle alternative to marriage solves the central problem of losing erotic connection to a primary partner. You are free to pursue romantic adventure. The cost, of course, is the loss of security, the loss of emotional support, and the risk of not being able to find a romantic partner who is interested in you. You can no longer rely on the availability of a loving partner. You have to trust to hope.
2) Unconventional marriage
Here you separate out the two conflicting drives – secure love and erotic excitement – and satisfy them with different people. In polyamory, there is usually a primary (love) partner, and one or more secondary (erotic) partners. This is not always the model, though, and some poly groups sustain multiple love relationships that have all the secure and erotic elements. They just want to have multiple partners.
The other extreme would be swingers, who have a stable marriage, but with licence to pursue erotic play elsewhere. This is conceived as being an almost entirely lust-driven enterprise – scratching the itch for sexual novelty.
These sorts of arrangements are completely rational on the surface. It's a simple division of labour. Unfortunately, love, lust and limerence are often inconveniently irrational.
With apologies for not properly curating my sources, I recently read an article by a marriage counsellor somewhere, who stated that in their decades of practice they had only known one couple who successfully solved their relationship problems by opening the marriage. The vast majority collapsed because of jealousy, insecurity, resentment (usually as one spouse was much more successful at finding additional lovers than the other), regret (emotions are complicated), or one spouse falling in love with one of their new lovers and leaving the original marriage. I think the latter case is the massive risk for limerents.
Finally, of course, there is the option to unilaterally stray from the marriage and commit infidelity. That carries all the preceding risks, and loads more.
Seriously, just don't do it (if it isn't already too late).
3) Work on the marriage
So, the last option seems like the most promising, but it isn't easy because it requires personal change.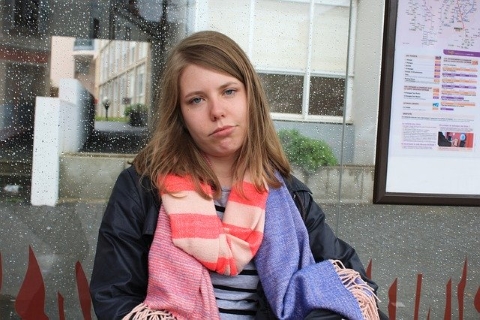 Here you decide to try and strike a balance between the need for security and the need for excitement. For the familiar and the novel. It's a lot to ask any one person to provide, and achieving this state of tension is tough, but it's the best hope of sustaining a long-term partnership that remains sexually satisfying.
This is the approach that sex therapists (most famously, Esther Perel) typically advocate, with varying degrees of sophistication. The banal end of the spectrum is to "spice things up" (role-play! lingerie! toys!), but the more profound insight is the need to cultivate eroticism in yourself.
The "lie back and think of England" quip hides an unspoken truth. Most of those ladies weren't thinking of England. They were thinking about how enjoyable sexy fun times can be, and they were thinking about the things that fired them up, fuelled their engines, pressed their buttons. Maybe they were thinking of the gardener.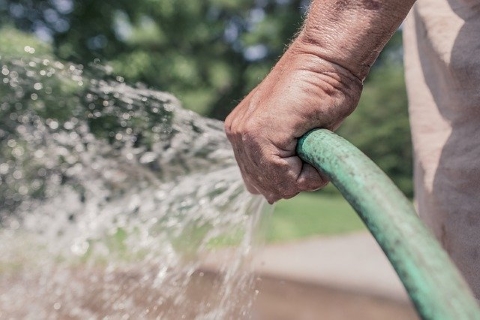 So much of erotic excitement happens in the brain. Certainly the prospect of a new lover can supercharge it, but that's an easy fix. It's table stakes. Believing that you can only get aroused by a series of new lovers, each of whom will pall with time, is a very defeatist approach to your erotic potential.
Our minds are incredibly creative when they need to be. There are lots of ways to kindle the fire, even if it needs the occasional spark of outside stimulus (e.g. erotica or pornography) to get things started. Cultivating the ability to arouse yourself without the need for someone new equips you with the skill to find gratification without seeking stimulus outside the marriage.
We all take responsibility for our erotic fulfillment when we are single. We've no choice, after all. So, why not adopt this same attitude in a marriage that has gone stale? What can you do to excite yourself? Look on your partner not as a fantasy figure that provokes desire by their very essence, but as an erotic playmate who helps you enjoy some recreational sexy fun. They are not responsible for creating lust in you, they're the ones who can help you satisfy that lust. Increase your receptivity to them by stoking your own libido first, and then invite them to join in.
This obviously requires trust and vulnerability on your part. The best way to add novelty to a sexual relationship is to try new things. Not just athletically challenging positions, but opening up about what really turns you on. Because often, what really turns us on is not what we think should turn us on – indeed it's often a kink or quirk that we are a bit embarrassed about. Perversely, most of us are more willing to pursue those fantasies in a one-night stand with a virtual stranger, than with the person who knows us best of anyone. We trap ourselves in a bind where we don't want to admit our sexual peccadilloes to the one person who could most readily satisfy them.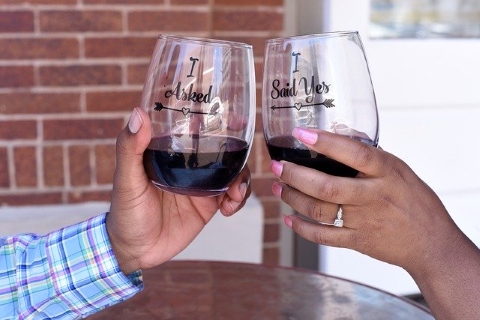 The worst case scenario here is if you feel that the very presence of your spouse would be a turn off. If that's the case, then chances are you have moved them into a mental category incompatible with lust – i.e you see them as a friend, quasi-sibling, or (worst of all) a dependent. The parental impulse and the erotic impulse are incompatible, for very good reasons, so that means extra work to do. 
All is not lost, though, if you once looked upon them with lustful eyes. The key is to try and reset your mental image of them. To simulate novelty.
Ways to do this include having new life experiences separately, and then coming back together to discuss them. Or, trying to observe them from a fresh perspective – say at a party or professional event of some sort when they are interacting with other people – to sort of catch them behaving naturally when they are not aware of your gaze. Seeing how other people react to our spouse can be surprisingly potent in shaking us out of our mental ruts.
Read their twitter feed or Instagram stories, and read the replies. What does your spouse look like through other people's eyes? How do others react to their ideas and personality? Even a make over or fresh wardrobe can be enough to cause a mental hiccup that could be a route out of the status quo.
---
If your libido is tied to limerence, you really only have two options if you want to also have a long-term monogamous relationship: give up on sex, or cultivate your ability to stimulate your libido in ways that don't require a limerent object.
The idea that lust must be spontaneous, and based on your reaction to someone else's animal appeal, is a limiting belief. Those couples that survive into the long term learn how to take charge of their own erotic levers, and then teach their spouses how to pull them.