I spend a goodly amount of time here at LwL trying to understand the factors that make limerence more or less likely to occur. There are some repeating themes – intermittent reward, uncertainty, barriers, and psychological vulnerabilities – but one factor that I haven't considered much is insecurity. Let's rectify that oversight today!
First, what do I mean by insecurity? Well, I basically mean low self-esteem: a lack of confidence in your attractiveness, and an aversion to revealing your emotions for fear of negative consequences.  
For some people this can be crippling. An inability to believe that anyone would be interested in them romantically. A general lack of self worth, usually originating from constant criticism, neglect, or outright abuse during childhood. That is highly likely to cause attachment issues and problems with healthy bonding. For people who have suffered this sort of persistent devaluation, insecurity is a background condition to their lives – and, unfortunately, limerence is only likely to be one of a number of problems they will face. 
At the other end of the self-esteem scale are people who are confident, decisive, have a healthy amount of self-respect, and understand their value. Such people are likely to be the most resilient to limerence, the most able to resist toxic LOs, and the most likely to take decisive action if it does start to disrupt their lives.
Most of humanity falls between these bookends. Most of us have some degree of insecurity, some doubts about our attractiveness, some sense that we can't really believe deep down that anyone would really want to bond with us. It's probably just a matter of time till they see through the facade and realise that we're not as cool as we were pretending to be. And even if it seems to be going well so far, we're not going to count our chickens just yet.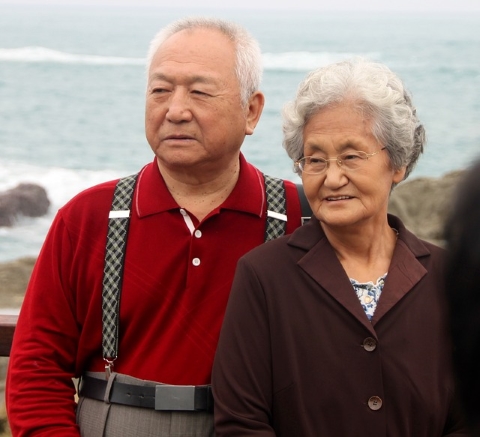 Those sorts of totally normal nagging doubts put us in an exposed spot when it comes to limerence, mainly because they make us hesitate, second-guess and generally clam up around LO.
There are some particular ways that insecurity exacerbates limerence, though, so let's get listy. 
1) Fear garbles communication
Lots of problems in life are made worse by poor communication. Insecurity tends to make us stutter, backtrack, doubt, hedge, and generally garble out a highly edited and sometimes downright-misleading version of our true feelings. Romantic comedies make hay with this sort of social cringe.
"Hi, I was uh wondering if you wanted to… I mean, only if you really want… uh, I mean, I was just thinking that perhaps, we could… no, I'm being dumb, just… how are you?"
Now in Romantic Comedy World, our heroine steps in and saves the (surprisingly handsome for a shy bloke) hero from his tongue-tied hopelessness. You know, by smiling winningly and putting her finger to his lips, than taking charge of the conversational situation. 
In real life, an LO is more likely to look baffled, or uncomfortable, or frustrated. They are not likely to be motivated to try and untangle exactly what you mean, and decipher your mixed messages. If you are are sensitive as well as shy, you'll pick up on that discomfort and lose even more confidence. That leads to the next problem. 
2) Indecision contributes to uncertainty
The reluctance to communicate deep feelings tends to manifest as hesitation and indecision. That feeds uncertainty, both for you and for LO. If you try some sort of coded hint about romantic interest (without risking an overt opportunity for rejection), and they give an unexpected or similarly coded response, what do you do next? Spend hours ruminating about it, of course! And hours planning what you could say next time; forms of words that might just unlock their secrets. You might also give yourself a pep-talk and resolve to be more decisive, and declare yourself for sure the next time you meet… right up until the next time you meet and you instead go to pieces. All this adds to the rumination, uncertainty and obsessive thinking that turbocharges limerence. 
And if you are both limerent and both insecure, then you multiply the impact.
3) Delay makes limerence worse
As we discussed in a previous case study there's a sweet spot for declaring yourself to an LO you want to get together with. Too soon is creepy and love-bombing, but wait too long and you move past the point where it would have seemed natural to express your feelings, and into a period where the whole "friends or more than friends?" question favours "friends". It's like the romantic potential sort of goes stale. It's not irretrievable, of course, but it certainly makes it more awkward. And once a limerent gets caught in the limbo of close-friends-but-not-dating… well we all know the drawn-out agonies that follow. 
Unfortunately, suffering through each of these limerence amplifiers is also likely to make the insecurity worse, in a vicious cycle of emotional pain. So, what can be done? 
Confidence can be built
I'm not going to go along with the positivity movement that urges you to love yourself and value yourself as the precious and special person that you are. Not because I disagree with the fundamental concept that everyone is valuable and worthwhile and deserving of love, but because it's always struck me as a subtly defeatist idea. The positive thinking brigade don't always seem to realise that it isn't enough to just declare "hey everyone has value, you should love yourself more, you're great!" Because if you are crippled by anxiety and insecurity you actually aren't great. You feel terrible. Your life is terrible, and it can absolutely, definitely be better. Life should be better, but it's going to take work to get there. Not just visualisations and wishful thinking. 
It's always seemed to be more honest to admit that, yes, you are in a mess, and insecurity is not a very attractive trait in a romantic partner. While that is true, you actually can do things – difficult but constructive things – to change it. To make your life better. You can work on excavating the sources of your insecurity (a professional can help here) and understand why you are where you are. You can start to analyse patterns of behaviour that undermine you. You can look for habits that sabotage you. And then you can work on breaking them.
Confidence, basically, can be built. This is, of course, the purposeful living prescription. Figure out who you are and who you want to be. Identify small steps you can take now to get you closer to that person. Bit by bit, build small victories over your old, negative behaviours, and you'll be surprised to find one day that you've laid a lot of bricks in a new wall that's holding you up. Working on yourself, working on your insecurities, working on a purposeful life – all this activity helps with limerence. It also helps in another big way: you will actually be a more attractive person, and a better partner, if you concentrate on improving your life.
Nothing builds confidence like a sustained period of concrete, meaningful achievements. Take action. It's the best way out of the insecurity trap.