I've recently had a little flurry of correspondence from limerents who are cursed with indecisive limerent objects. These are LOs who give some definite reciprocation but then pull away, or who are unavailable for an honest, open relationship. Sometimes that's because they are married, or the limerent's boss, or in the closet about their sexuality. Sometimes they just blow hot and cold, unable or unwilling to commit. Whatever the cause, the limerent is left in limbo, mood swinging back and forth, wondering what their future holds. For example:
He has said on multiple times that he is going to leave his wife and that he loves only me, but then he says he cannot do that to his daughters and begs me to be patient. He has done this since three times now and I am feeling desperate.
Indecisive LOs are very hard to cope with. It's one thing to know your LO is not interested, or that they have firmly stated that even if they are attracted to you, they are not going to act on it. It's quite another to be tortured by "what ifs".
So, why is an indecisive LO so tormenting? And what can be done?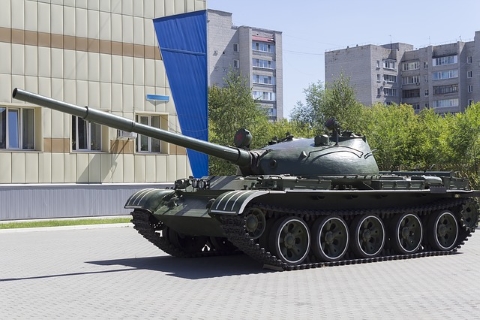 1) It creates uncertainty
Uncertainty is a central driver of limerence. And indecision is obviously a major source of uncertainty. Indecisive LOs give solid reciprocation. You may have been intimate, but then had them express regret, or say that it was wonderful but must never happen again. You may have had a declaration of love, but then no follow through. You may have gotten deep into an affair, only to be discovered and have them publicly declare it over to their spouse and friends. While privately assuring you that they want it to continue.
All of these mixed messages will supercharge the limerence. Your intellect is receiving the message that you are not worth commitment, but your emotions are being excited by the rewards of love-bombing and sex. That puts you in conflict with yourself.
2) It makes us competitive
If LO is equivocating between you and someone else (a spouse, or just other dates if they are single), it will inevitably set off a competitive drive. You're better than them! You deserve to get LO! No way are you giving up and letting that other bastard/hussy get the prize.
You've invested a lot in this, and you can't bear the thought of losing because you gave up too soon.
3) It feels so close
When you have an indecisive LO who has given you clear reciprocation, you know that they are attracted to you. It might be a shallow connection on their part, but you've had some sugar, so you know you could get more. It tantalises. It's like seeing the cake in the patisserie window. Or, more potently, the glimpse of cleavage, the scent of aftershave, the whispered proposition, the lingering look. The memory of past pleasures, the promise of future delights.
It's so close! You can almost grasp it!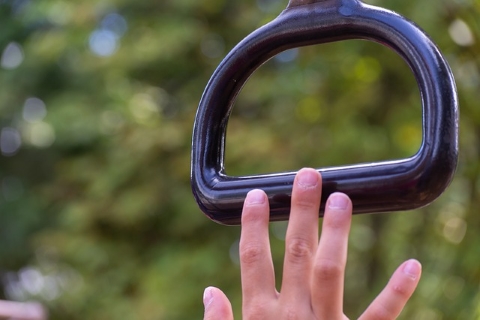 So what can be done? How best can you respond to the challenge of an indecisive LO. Well, the main thing is to try and look at the situation more objectively. Obviously when you're besotted with limerence you think that LO is the most desirable thing that could possibly exist. But if you ask a few key questions, the lustre may start to tarnish…
How attractive is an indecisive person?
They may give you the glimmer, but really, how attractive is a ditherer? First, indecision is hardly an admirable trait, generally, as it suggests a lack of confidence in their own judgement, and a lack of commitment to you. Even if you do finally cajole them into choosing you, prepare yourself for backpedalling, hesitation, and flakiness. People who don't know what they want are hard to please.
Second, if your LO is indecisive because they are married or barred in some other way from being with you, then they are even less desirable. This is someone who has lousy ethics, or is too much of a coward to accept the consequences of their choices, or thinks that a good way to deal with difficult decisions is to avoid them. I would add that if you are caught up with a married LO then it's worth taking some time to review your own moral conduct, especially if you are married too, but either way, LO is showing you that they are untrustworthy person.
Finally, people who play with other people's emotions are toxic. It may be deliberate – LO could be being manipulative because they want the sexual and/or emotional supply that you provide – or it may be accidental and they just don't know what they want, but whatever the cause, you get hurt. Someone whose stated intentions directly contradict their behaviour is a guaranteed mindfuck, frankly.
Are you being decisive?
By waiting and hoping for them to make a decision, you are tacitly agreeing that it is their right to decide. You've conceded that you don't get a choice, or that you have made your choice, which is to sacrifice whatever it takes to get them. You're communicating that you are willing to subordinate your needs to theirs. They are in charge.
So, you're not on the firmest of ground when it comes to complaining that they are stringing you along, as you unwound the string and handed it to them.
The answer to this problem is to make a different choice, like: "I'm not waiting any longer," or "I'm going to look for someone who wants to be with me as much as I want to be with them."
Why are you waiting?
The last point touches on the most sensitive aspect of this situation, psychologically. Why are you waiting? Obviously, because you want them with all the force of limerence can muster, but they are clearly telegraphing that you can't have them on reasonable terms. You can sort of have them, but only when it suits them. They'll take the praise and the love and the sexy fun times, but not actually give you any peace of mind.
Why is that good enough for you? Would you advise a close friend to carry on with that arrangement? Once you look at it objectively, it's obviously toxic and awful. The problem is that limerence laughs at objectivity.
Your limerent brain is going to keep demanding them like a hysterically frantic gremlin. You have to try and quiet it and take charge of your own fate. Let go of the uncertainty, the competitiveness, and the illusion that you've almost caught the slippery fish that you crave. Instead, care for yourself, and walk away from the bad situation.
You'll find peace in freedom.