My last few posts have focussed on the issue of closure and how limerents can be bad at handling uncertainty. The principle cause of this difficulty is the deep, desperate ache to know whether or not your limerence is reciprocated. Ever since Tennov's first articulation of the idea of limerence, she emphasised the central importance of craving reciprocation of feeling. The overwhelming need to have confirmation from LO that the connection that feels so special to you is also special to them. If only you could have confirmation that it feels special because of a mutual emotional bond that is extraordinary – then you would know your feelings were valid, had legitimacy, and potentially even excused your sometimes questionable behaviour and choices. 
Once a limerent realises that they are in trouble and need to stop, this uncertainty becomes the big bit of unfinished business that vexes them – the loose thread that they can't stop fiddling with. If only I knew, they think, then I could at least end this limerence experience satisfied. Wanting certainty becomes a major source of psychological resistance to taking positive action. 
This situation is a kind flip from uncertainty about whether or not they are attracted to you, to uncertainty about whether or not you can get emotional closure as a theoretical "ending". One of the beguiling things about uncertainty is that it is, to an extent, within your own control. You'll never be able to control LO's behaviour in such a way as to get them to solve the limerence problem for you, but you could in principle adopt a radical honesty approach, and end the uncertainty about reciprocation.
Under some circumstances, that is probably your best strategy. If you are single, and LO is single, and you could therefore embark on a romantic adventure in principle, ending the uncertainty through open disclosure is a good idea. It's decisive, it's purposeful, and although it comes with a bucketload of emotional risk, no one ever achieved anything worthwhile without being brave. You will be able to scratch the "If I only knew" itch directly. Of course, whether or not you get a straight answer will depend on your LO, but you will at least eliminate any ambiguity about the kind of relationship you want with them. 
In other cases, disclosure is a bad idea. The limerent usually knows this, but is desperate to scratch the itch nonetheless. In fact, the inability to scratch the itch makes it even more insistent.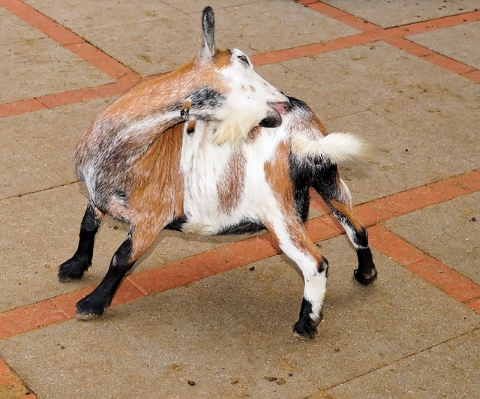 Under these conditions, the best plan is to accept the itch and see it as a trial you have brought upon yourself. Now that might seem like a rather masochistic or monkish answer. Deny yourself satisfaction. Embrace your suffering. Mortify the sins of the flesh. That's not what I mean, though. I'm arguing this from an entirely pragmatic and self-serving perspective: you are trying to identify the optimal solution to the problem of limerence pain.
A major source of pain is the inability to scratch the itch of not knowing, and that feels like a barrier between you and freedom. You don't want a future of "always wondering" or "what if", and so you try to devise ways to get some certainty without risking too much. But there are massive risks in pushing for confirmation – to the other relationships in your life, to your professional reputation, and not least to your own integrity and moral compass. Bluntly, once you realise that something is wrong and harmful to you and your loved ones, you should stop doing it, and focus on fixing whatever damage has already been caused.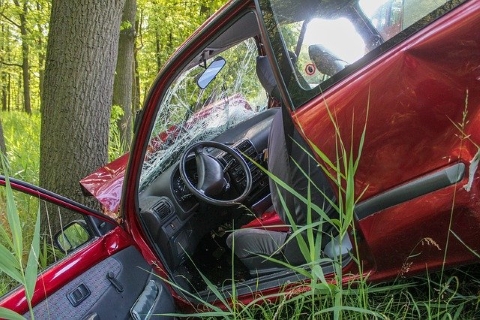 It's tempting to try and get some last emotional closure by manoeuvering LO into admitting reciprocation, but the more purposeful solution is to get used to uncertainty.
The other purely pragmatic reason to resist the urge to force confirmation is that your techniques could go spectacularly wrong. Here are a few doomsday scenarios:
It may not work
You may do everything you can to get LO to admit that they had strong feelings for you. You could try disclosing your own feelings. You could ask them directly. You could even try an intricate and perfectly executed series of balletic manoeuvres that entrap them into revealing themselves.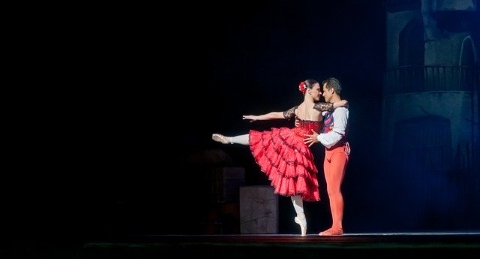 Odds are, none of them will work. LOs can be just as adept at misdirection, manipulation and persuasion as you. They could even be much better. You could find yourself disclosing your own feelings and then realising you still don't know for sure how they feel. There is a particular class of LOs out there who specialise in generating uncertainty – indeed if you follow the blog you'll know that people who are very good at causing uncertainty are especially powerful LOs.
All that angling and desperation to get closure could just keep you more uncertain and addicted than ever.
LO may retaliate
An alternative scenario is that LO does not reciprocate, and even worse, does not want the drama of being forced into an open acknowledgment of your feelings for them. The consequence of your attempts to Know could therefore be a very negative reaction from LO. Maybe they make a complaint to your boss. Maybe they make a complaint to your spouse. Maybe they gossip to mutual friends or acquaintances and you become a laughingstock. Maybe they just make you feel ridiculous for thinking they might have reciprocated, or ridiculous for investing so much of your emotional energy into a relationship that had no equivalent meaning for them.
Whatever the outcome, it's likely you will be left feeling it would have been so much more dignified to just walk away from the situation without attempting closure.
The timing may be wrong
A reality of limerence recovery is that regret, and the desire to escape, tends to come late in the process. You've worked your way through the phases of infatuation and euphoria and are now bogged down in the debilitating obsession phase. If you suspect that your LO was also limerent for you, and so the whole episode has been driven by mutual reinforcement, the blunt truth is that they will be going through the same phases themselves. That means your desire for confirmation (before quitting for good, of course) is going to come at a time when LO may themselves be exiting limerence. So, the point in time when they might have been inclined to disclose will have passed. They may be full of regret themselves. That means, that even if they did feel that special connection with you, it is now mostly a memory – and one which they will be motivated to rewrite or deny rather than confirm. That would be especially true if they are harbouring resentment towards you for leading them on with your own mixed signals.
Never forget in the case of mutual limerence that you are both limerent and LO and suffer the consequences of both.
There can be repercussions for your other relationships
Let's say that the best-case scenario happens. You have a mature conversation with LO about The Situation, they confirm that you were right, that they feel the same for you as you do for them, and you both agree that you will go no contact to end the problem. What next?
Is there a risk that you will start to think about LO even more, now that you know they really like you too? Will knowing they are out there reachable by social media, text, or in person and knowing that you and they were mutually limerent make it more or less tempting to get in touch? Will your idle daydreams about running away with them become more or less powerful?
Are you likely to feel more strongly drawn to your spouse now that you know LO could offer a viable alternative relationship? Is your spouse likely to be happy that you and LO have disclosed mutual feeling and share that secret of your emotional connection?
I've talked before about the unintended consequences once you release your thoughts out into the world as words that cannot be taken back. It's a level of intimacy with a third party that many would see as seriously threatening to a marriage. 
It might work
OK, so obviously I have focussed on the negative. Let's end by acknowledging the potential positives. It might work. Indeed, several commenters have previously discussed their own situations and admitted that they managed to confirm with their LO that there was something Real, and it was a source of relief to know it. They could look to the future feeling that they had relief from the niggle of always wondering. So, that can obviously be true for some people; it may be possible to settle things with LO in a way that also allows you to dodge all the negative or unintended consequences, at least in the short term.
As a last thought, though, I'm going to argue again for my alternative message. It's better to learn to live with uncertainty. It's better to build the resilience to cope with not knowing, to leave the limerence experience unspoken and internal, to walk away because it is the right thing for you and that LO does not need to be involved in that decision.
Ultimately, I suspect that it is better to be proud of yourself for showing discipline and letting go of the need for validation, than to be proud of yourself for succeeding in persuading LO into disclosure.