It's a curious thing, obsession.
One day you meet an amazing, attractive person, maybe get to know them a little, and luxuriate in the warmth of their delightful company. You find yourself daydreaming about them, fantasising about getting to know them better – intimately, even.
Then, sometime later, without a clear understanding of the steps that have led you there, you find yourself mentally enslaved. Strung-out and sleep deprived, assailed by intrusive thoughts and a craving that won't turn off. You can't get them out of your head.
That mental state of romantic obsession is known as limerence, and one of the commonest causes of it is infatuation for someone you can't have.
The might be lots of reasons. It may be as simple as they don't like you back, it may be as complicated as your families have been feuding for generations and the vendetta has led to you accidentally killing her cousin in a brawl.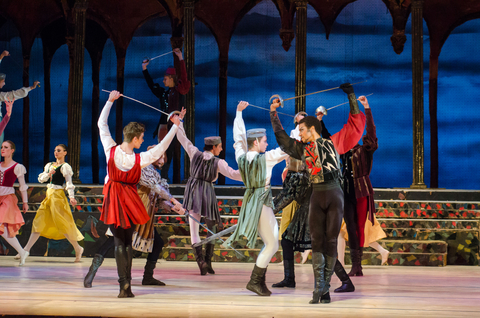 Whatever the cause, if there are barriers and uncertainty that mean you cannot be with them, the delirious rush of infatuation can transform into obsession. All that pent up energy and thwarted action turns inwards and traps you in apparently inescapable thought loops.
But there are ways out.
The ultimate solution is to do the patient work of understanding how your personal history has led you to this point, and then take decisive, purposeful action to undo the mental training you inadvertently undertook. But there are also some psychological techniques – mindset tweaks – that can help speed up recovery.
Here are some of the best:
1. Understand what's happened
The usual seed for limerence is desire. You meet someone who excites you in just the right way. Their company is intoxicating. Just being with them is exhilarating. Daydreaming about them is so pleasurable you indulge in it whenever you get a chance.
The neuroscience of limerence can explain what is happening during this phase. The reason you can't stop thinking about them is because they are sending your arousal and motivation systems into overdrive. They are a primary source of emotional reward in your world, and your brain will push you to seek more. But if that desire is not satisfied, it can transition. Instead of healthy attraction, you can essentially become addicted to them.
At that point – when you realise that you no can longer stop thinking about them even if you wanted to – new emotional challenges bubble up. Fear. Anxiety. Shame. You are craving someone you can't have, and that realisation is pretty unsettling.
It's time to fight back. But how?
2. Don't view it as a fight
The easiest way to win a fight is to not take part. In reality, limerence is better understood as a personal wake-up call than an external force to be battled. It's an internal state brought about by your own psychological vulnerabilities.
Limerence is going on in your head, and you won't recover by fighting yourself. You need to calm your overexcited subconscious. You need to wean yourself off an inappropriate reward. Nothing needs to be slain. The resolution can be peaceful.
Another reason why framing limerence as a fight is counterproductive is that it keeps that other person central in your mind. They are still a primary source of motivation for you, but in a negative rather than positive way. There is a risk that you still define yourself by them, even if it is now in opposition.
Your goal is to leave them behind, not to vanquish them.
3. Use it to understand yourself
A psychological shock as profound as romantic obsession is a formative experience, not a minor inconvenience. One way to get some value from the crisis to use it to understand yourself better.
What was it about them that started the infatuation? What were they representing to you? What is missing in your life that they seemed to promise to supply? Emotional support? Romantic bliss? Adventure? Escape?
For most people, this isn't a quick and easy process. It takes time, and focused thought, to start to unearth the events and experiences that shaped you. A professional could be valuable for this work.
4. Start retraining your brain
Many people with a tendency towards limerence develop a habit over the years of using daydreaming and fantasy for mood repair. It's a "safe" way to get a nice endorphin rush, an escapist fantasy that temporarily soothes the stresses and suffering of life.
Unfortunately, that habit can rapidly get out of control, and escalate to the point where you can't stop. With social media, the temptation to supplement those fantasies with hours of immersive browsing can be irresistible.
It's obvious, but you need to stop feeding the obsession. Habits can be broken, and brains can be reprogrammed.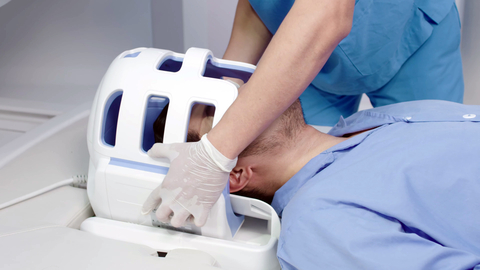 Self-discipline can be cultivated.
By changing the methods you use to cope with stress, and disrupting the old routines that led you into limerence, it is possible to reverse the training.
5. Look to the future
Ultimately, the best way to free yourself of the desire to think about someone you can't have, is to find other, better, rewards to meet your needs.
There is some obvious advice here – so obvious that it's a bit hackneyed. "Find someone else – plenty more fish in the sea". "Try out a new hobby". "Cut all contact with them." This isn't wrong, but it's more helpful I think to look at the underlying reasons why such tactics are effective.
First, one cause of the problem is that you are thinking about someone you can't have, which means you can't take action. The energy that builds up doesn't just disappear, it turns into frustration and obsession. It can turn into resentment. So, it is much better to spend that energy on something else, something worthwhile.
That's why exercise and new hobbies and pursuits are useful – they don't just distract you, they allow you to take action on something productive rather than being trapped by inaction.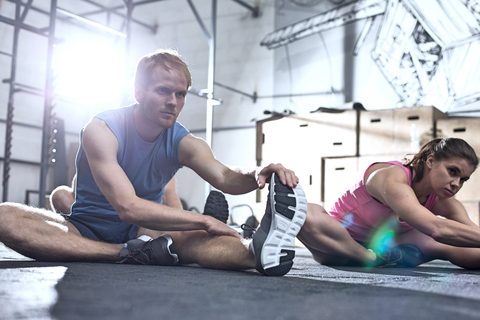 The second, bigger, truth hidden in the platitudes is that you need to have something to look forward to. It's a lot easier to walk away from a bad situation if you're happy about where you are going. If you find new directions, new people, and new places to stimulate you, you can meet needs those that you've been neglecting.
This principle is why I believe that living with purpose is the best cure for limerence.
It's better to look back on this time of obsession and think "that was when I finally sorted my life out," than "I wonder what they are up to now…"