Two of the most frequent questions I receive from limerents who have recently become aware of the phenomenon are:
How common is limerence?
Does it correlate with other personality traits or psychological conditions?
It's difficult to answer, mainly because limerence doesn't have a recognised status in psychology and so no formal tests exist by which we could definitively assign people into "limerent" and "non-limerent" categories.
To really get to the bottom of these questions, the obvious approach would be to construct a survey with questions designed to identify limerent traits, and then persuade a large number of randomly selected people within the population to take it. If we could get the sample size to be large enough, we could potentially get a good estimate of the prevalence of limerence, and if we also asked questions to identify other personality traits (e.g. the big five) or psychological disorders (OCD, PTSD, anxious attachment etc.) then we might also be able to start testing for correlations.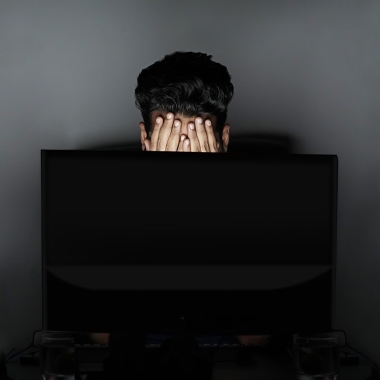 The other perennial problem with this sort of survey-based approach is the demographic make up of your sample. If you put up an online survey you're bound to get a biased sample. If you have an open call for volunteers, the right mix of people have to hear that call (the classic example of this problem is the number of psychology projects that have groups populated almost entirely by University students). So, it's not a trivial problem to solve.
Well, over at neurosparkle, fellow neuroscientist and limerence enthusiast Lucy has found an elegant alternative approach, which has thrown up some really interesting results. Lucy ended an article she published with a survey asking limerents to give their Myers-Brigg personality type (or Myers-Brigg Type Indicator, MBTI).
There's plenty of scepticism out there about the scientific validity of MBTI tests, but those concerns are mostly centred around whether they meaningfully encompass the wide spectrum of personality, or around misusing the results to judge individuals. Lucy's approach side-steps those problems, by simply asking: which MBTIs are most common among limerents?
The MBTI manual includes a minimally biased population (of >16000 people from across the world) to compare Lucy's limerent sample against. By that neat simplification, she can estimate the relative abundance of limerents in the population without having to recruit people to an onerous online questionnaire. The results are fascinating:
A first observation is that all personality types are represented. In other words, anyone can become obsessively infatuated.
A second observation, though, is that some MBTI groups are dramatically over-represented. Two MBTI categories dominate the surveyed limerents: INFJ and INFP. These categories account for nearly half of all the self-selected limerents who read Lucy's article, but represent only about 1.5% and 4.4% of the general population, respectively
Looked at from the opposite direction, the most common personality types – ISFJ and ESFJ – are dramatically under-represented in the limerents sample. Note that this suggests that while introverts are more likely to be limerents, a simple introvert/extravert split is not an adequate explanation as the commonest introvert category is under-represented. Only certain types of introvert are especially prone.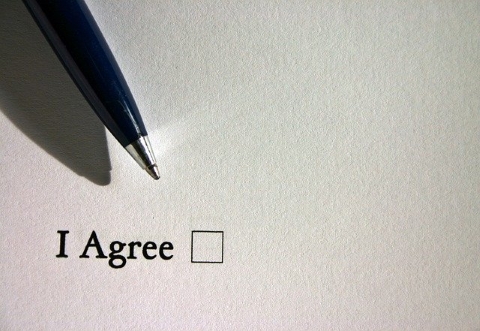 If you apply this dataset to the question of how common limerence is in the general population, you arrive at a figure of 4.3%.
This is similar to an estimate of 5% that has entered popular discourse (e.g. this article), but the provenance of that estimate is not clear. It seems to originate from Albert Wakin, but I've not been able to track down a source for the methodology.
How reliable is this estimate?
The 4.3% figure assumes that Lucy's sample is a fair representation of the total population of limerents, and therefore simply sums the relative abundance of MBTI types to their fraction of population: i.e. if 21% of limerents are INFJ, and that type is 1.5% of the population, then 21% of all limerents come from 1.5% of the population (= 0.315%). That has the benefit of being simple, but there are inevitable sources of bias.
First, the sample is composed of self-selected participants – those people that read the original article and were motivated enough to complete the survey. It may be that INFJ and INFP personality types are actually over-represented in people that fit those criteria, rather than being over-represented in the global population of "all limerents". It could be that those types tend to seek help through this means – searching for articles online to understand what they are going through, and then feeling a sense of responsibility to help others by filling in a survey. Generally, there is likely to be a bias for introverts to look to impersonal sources of support (like books and articles) in preference to asking friends, or talking to therapists.
A second possible confounding factor is that this sample is likely limited to only those who are especially suffering as a consequence of their limerence. That fits with the Wakin model of limerence and so perhaps maps well onto the 5% estimate from his work. Again, though, that doesn't mean that only 4-5% of the total population can ever experience limerence; only that those people are the most vulnerable to falling into the toxic state of person addiction.
Third, there is a bias towards people who have taken a MBTI test and been engaged enough to remember their type. Again, this may not be evenly distributed across the population.
Despite all those caveats, the effect size is really large. It's hard to believe that INFJ/Ps would be so disproportionately over-represented in online readers.
Overlap with other conditions
The other benefit of this approach is that we can compare the MBTI distribution for limerence to the distribution for other conditions. A quick and dirty research dive suggests that "Highly sensitive people" (HSPs) are also over-represented by INFJ and INFP types (although I haven't found a quantitative analysis of the same quality as Lucy's). Similarly, there is plenty of discussion about MBTI and conditions such as OCD and addiction, but most of it is anecdotal and speculative. But, taking an analytical approach may help reveal where there is overlap. This is certainly a good starting point.
---
Overall, this is a neat and thought-provoking project. Limerents may be less common that I had assumed.
Let's all show our appreciation by heading over to the survey and adding more data!