Life is full of conflicting desires.
We love cakes, but want to be lean and healthy. We like excitement and we also like security. We crave novelty, and seek the nostalgia of the familiar. We fear loss, but know we sometimes have to let things go. Wisdom is all about balancing these conflicting desires.
Instinctive living
One approach to balance is to let your mood take you where it will. When you feel a need that is unfulfilled, you meet it. Crave a cake? Off to the cafe! Miss your mum? Give her a call (if you can). Hear about someone in need? Donate to charity. Upset with your spouse? Argue with them, or go out with your friends.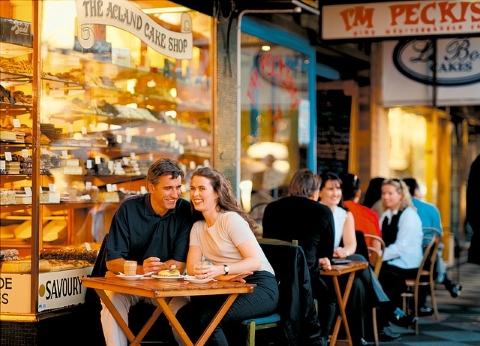 Following an instinctive lifestyle like this will bring a sort of balance. Your mood will swing back and forth as you react to your emotions, but it will probably average out so that you generally don't feel too deprived or too gluttonous. You basically trust to the wisdom of your feelings to lead you to what you need, and deal with the consequences as they come.
Many people live this way. They may say that they don't, but looking at their behaviour will show that they actually do. These are the type of people who say things like "I don't know what came over me," or "I just wasn't thinking." Indeed, I think most people behave like this most of the time. It's largely our default setting as humans.
The downside to this lifestyle is pretty obvious. Your choices are dictated by your emotions, which can be capricious, unpredictable and self-destructive. If you react in the moment without thinking ahead, the consequences of your actions can quickly spiral out of control.
Intellectual living
The opposite to an instinctive approach to life is to think and plan carefully before making any decision or taking any action. In this scenario, the goal is to resist unwelcome desires, resist temptation, and be strict about your conduct and your behaviour. From this perspective, emotions are a disruptive element that can derail you from the intellectual pursuit of rational goals. Indeed, for people who live in this more calculated way, feelings are treated with suspicion, or even disdained as weakness.
This can also lead to a form of balance. Our intellects constrain our emotional fickleness, protecting us from disaster, but also limiting our prospects of triumph (especially romantic). Slow and steady, straight down the middle, rather than swinging between extremes.
The downside to this lifestyle is also pretty obvious. You end up living a rather bloodless, flat life – in the worst excess, a kind of monastic rigidity.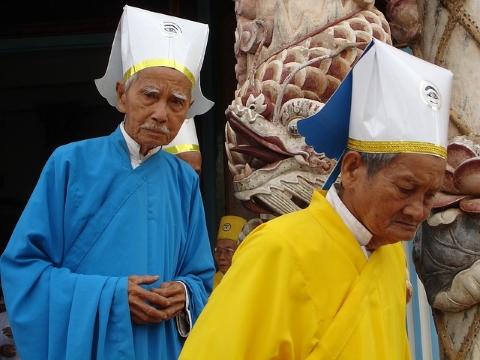 Also, we're not actually all that good at making rational, intellectual decisions. Even by trying to optimise rationality, we can end up making bad decisions because of incomplete data, or the stubborn insistence that we do things that run against our true nature (and therefore make us unhappy).
So, which is better?
This dilemma of how to live well is of course a central preoccupation of art and philosophy. One of the most memorable and evocative examples for me is Narcissus and Goldmund by Herman Hesse. It follows two friends who meet as novices in a monastery, but end up living vastly different lives. Goldmund strays from the monastery into the outer world (which seems, conveniently for the plot, to be mostly populated by libidinous women) in which he immerses himself in sensual pleasure and creativity, living a spontaneous and instinctive life. Narcissus, meanwhile, remains within the cloister, living a life of thought and contemplation and rising to the position of Abbot. The friends are reunited as old men and reflect on how their two lives have led to enlightenment through different routes.
It's one of those books that reflects your own prejudices back at you. Some read it as a exhortation to embrace nature and be fully alive to your artistic sensibility, others read it as a warning that a dissolute life leads inevitably to physical and spiritual decline. I read it as a bittersweet lesson that neither lifestyle leads to true fulfilment. Goldmund ends up aged and alone, no longer able to attract his latest limerent object (not Hesse's words, obviously – my applied perspective), and facing execution with little to show for a life of selfish abandon. Narcissius has wisdom and status, but has not known love or passion in his calm and dutiful life. 
Getting the balance right
For me, the appropriate response to this dilemma is to be wary of the two lifestyle extremes. The way to find useful balance is to understand yourself and where your emotional centre lies between the instinctive and the intellectual. What weighting between rationality and passion do you favour? The correct balance will vary with time, experience, responsibilities and health too. We can afford to be more instinctive in youth as we open ourselves to new experiences, but then take a more calculated approach when we have children and careers to manage. Given all these potential options, we again come back to the starting problem: how do we deal with conflicting desires? This is where my enthusiasm for purposeful living comes in.
The heart of purposeful living is understanding yourself properly. What is the emotional foundation to your identity? Where did that come from? Can you build on that foundation to achieve the things that matter to you in life? Having an honest sense of who you are is the basis of emotional stability – the way to both predict and satisfy the "instinctive" drives in your life.
But then, the next stage of purposeful living is knowing who you want to be and what you want to achieve. What kind of person do you admire? What do you need to work on to improve yourself and move closer to that ideal? What habits and limiting beliefs are holding you back?
That combination of honest acceptance of your true nature, and an aspirational ideal life that you can steer towards, gives you the best chance of thriving. You are more attuned to your instinctive desires and aware of where they are coming from, and you can use your intellectual focus to decide when those instincts serve your purpose and when they threaten it. When presented with conflicting desires, having a clear purpose, a clear guiding principle, gives you a direction to follow.  
To move from the abstract to the concrete: I am an introvert that likes to help people. My instinctive response led me into limerence for a woman that I wanted to rescue (whether she needed it or not), because my wiring and life history meant she glimmered for me. Following that instinct led to bad consequences for me and my family.
In contrast, after I had done the work of understanding why I had such a profound emotional response to my LO, I realised that I could help others in the same situation by blogging about the experience. Albeit pseudonymously.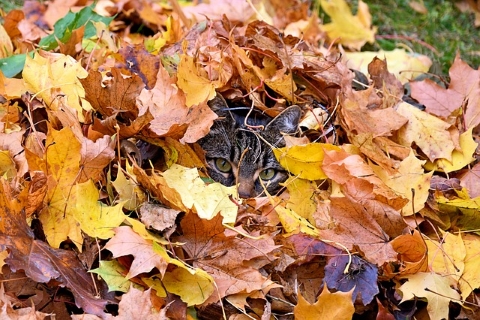 So, taking that emotional impulse to help others and passing it through the intellectual filter of my values and goals, allowed me to find a purposeful outlet for the emotions. I get to feel good about helping people, without jeopardising the relationships I care most about. That's what purposeful means for me: doing something worthwhile, that is emotionally fulfilling, and aligns with my core values and principles.
Letting go
The real skill when confronted with conflicting desires, of course, is to let go of the ones that conflict with your purpose. Developing the ability to accept that you can't have everything, and focus on deciding what you really want, is the surest way of finding peace.
Again, purposeful living helps. If you are generally working towards a goal you value highly, and living in a way that leaves you feeling fulfilled, able to respect yourself, and in healthy relationships with others, it's a lot easier to cope with emotional conflict when it arrives.
If your life is purposeful, the fear of missing out on other opportunities, different lives, new people, new sensations, decreases. It's when we feel lost that we most desperately seek a new direction.
The grass may be greener on the other side of the fence, but the wise response is to remember that the fence is there for a good reason, and if you tend your own lawn with care, it will grow verdant and lush.