I write a lot about marriage and limerence (because I'm a married limerent), but I sometimes hear from friends, family and the media all about the perils of modern dating. So, for those readers still out there in the trenches, today's your lucky day! Here's some unsolicited advice about dating while limerent…
It strikes me now, looking back, how fortunate I was in dodging bullets in my youth. Like most youngsters, I had no idea what I was doing, what was healthy dating behaviour, or what red flags to beware of. It was all just winging it on intuition and instinct. Mercifully, I have no stories about the narcissists who messed with me, or the dream girl who ghosted me (and then haunted me for years), or the toxic relationships that knackered my self-esteem. It wasn't all plain sailing, of course, but I was still pretty much unscathed by the time I met my wife.
With the benefit of hindsight, I can see that was pretty lucky. After a few years of studying the neuroscience of limerence, I now understand how some common dating behaviours could really exacerbate the negative consequences of limerence. Quite apart from the inherent fact that limerents and non-limerents will have different expectations, there are some habits in particular that will feed the killer combo of hope and uncertainty that amplify limerence.
So, buckle up, and let's compile a list of dating red flags!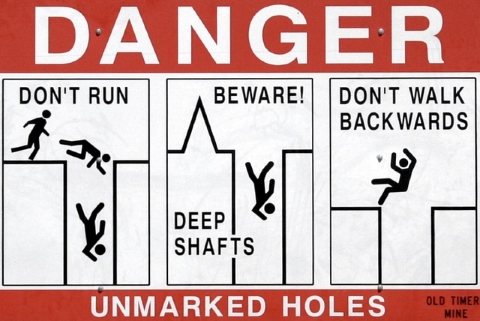 1) They're married
Just don't. If you have any integrity it will eat at you as you betray your principles, and the barriers and uncertainty will feed your limerence. You'll be infatuated AND guilt ridden. Plus your self-esteem will erode away.
This isn't a difficult red flag to spot, but it's such a big one we kind of have to cover it.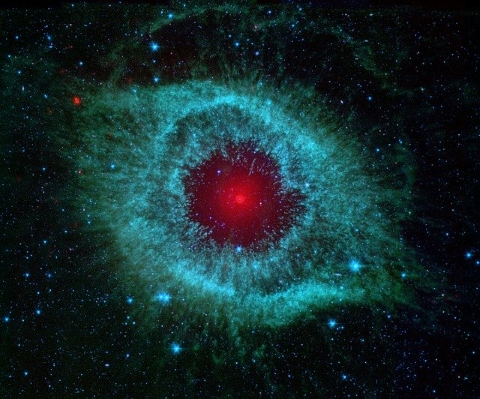 2a) They are often strangely unavailable when you want to arrange a date
They're married.
2b) They cancel dates at short notice
OK, it's possible that they could be a spy, rather than married, but whatever. If they frequently drop off the grid or cancel on you, then they're going to be a nightmare of uncertainty. You'll feel constantly wrong-footed, and that will make your insecure limerent brain crave reciprocation ever more strongly. Meanwhile you'll be stuck in a cycle of rumination, trying to figure out just how into you they really are. 
Unreliable people are bad news for insecure limerents.
3) You occasionally have a big row that convinces you that you have to stop seeing them, but the next day they are really apologetic and nice, and behave exactly like the person you want to be with. 
They're a narcissist. They are not a mysterious and brooding spirit who can be tamed. Run for your life.
4) When they reminisce about previous times together, your memories are different in important ways 
A bit more subtle this, but another indicator of an LO who is likely to do a number on your psychology. Be particularly aware of times when the emotions of your memories don't seem to match. If they say you had a lovely day together, but you remember constantly wondering if they were in a mood about something, be very cautious.
The best you can say is that you are not on the same page, the worst is that they'll gaslight the hell out of you. 
5) All of their exes were abusive
They could be incredibly unlucky in their past choices, but then that should make you wonder why they picked you this time. Alternatively, they are an unreliable witness. Or they frequently get embroiled with dangerous people. None of these are good traits for a future partner. Limerents with a bad case of the rescue-fantasies will be particularly vulnerable. 
You could try and save them, or you could save yourself.
6) They are really into you, really quickly 
The clumsy love-bombers are easy to spot, but the artisans will make you believe they are just as befuddled by the shocking urgency of their feelings as you are. By golly, they've never felt like this for anyone before!
This could be another sign of a narcissist, or it could just be someone who is likely to be dazzled by the next person that comes along once your sparkles have faded. Either way, the inevitable switch from super-keen to super-cool will be hard to take, and send your limerence anxiety into overdrive.
7) Disarming frankness
Oversharing can lead to closeness, but be wary of bonding before you really know what LO is like. Be especially wary if – during their open-hearted chats – they admit to infidelity, violence, criminality, or reckless promiscuity. Limerent idealisation may make you overlook these massive blaring klaxons of danger. 
8) They talk a lot about how hard their life has been
OK, this is a bit of a grey area because some people really do have trials, and it's inevitable they will talk about them. But the curious thing is, most people who really have something to complain about, tend not to. If you find yourself dating someone who dwells on all their disappointments, and the crushing unfairness of life, chances are they are not a fascinating tortured soul, they just have a persecution complex.
Compassionate limerents could end up idealising these LOs, seeing them as broken angels whose wings can surely be mended.
9) They tell you up front that they are not looking for anything serious 
Believe them. Your limerent brain will try and persuade you that they are more desirable because they are unattainable. Your competitive spirit will wonder if you can win the prize. You'll get some reciprocation while the sex is good, but the uncertainty will set you up for hyperactive rumination.
An exception here, of course, is if you are not looking for anything serious either. The problem is that the nature of limerence is total psychological capture. You might tell yourself intellectually that you don't want to settle down or get serious, but your limerent brain will be driving you to pair bond. It will be very tough to avoid total infatuation for an LO who is giving you intimacy but also dating other people.
Casual limerence isn't really a thing.
10) They flirt with others in front of you 
We're back to the narcs. If they can't even make it through a date without needing extra attention, they'll really keep you on edge if you do become limerent. 
Narc LOs are the worst.
---
OK, limerent daters? Now you know what to do. No excuses.
Just avoid all those red flags, choose from the half dozen remaining candidates available in your city, and go for it!
And hope they haven't got a similar list of red flags about limerents…