Today's topic was proposed by reader Mana, who wondered about the benefits of writing a letter to LO. That struck me as a subject that could benefit from the distributed wisdom of the LwL community, so it seems like a good option for the next "coffeehouse" post.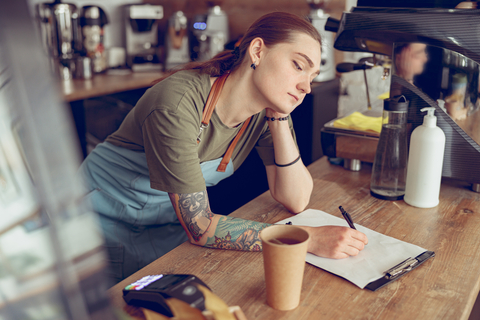 The genesis of this idea is the unique advantage of having time to compose your thoughts and craft the precise message you want to convey to LO, and to figure out your feelings by having to organise them into a coherent story. There is also the safety of being able to deliver it and disappear, avoiding the messiness of trying to burble out some intelligible words while they stare at you with their captivating eyes, and then wait for their response while trying to retain your composure.
But is it a good idea? Do the pluses outweigh the minuses? Here are some of the benefits and risks that occur to me.
Benefits of writing to LO
The first and most obvious benefit is that you can control disclosure in a way that isn't so easy in person. It's hard to express yourself clearly when overaroused. With a letter, you can choose your words with care, take time to refine your message, and be confident that you deliver your disclosure in the way you want to.
For people who are not naturally confident, or articulate, or good at thinking on their feet, this can be a real benefit. The stakes are high when it comes to disclosure. Getting it right can seem like a big deal (whether or not that's true is incidental), and so the pressure of nerves that can build up can be enough to scramble your thoughts in the moment. Handing over a well-crafted letter is far less vulnerable to blunders.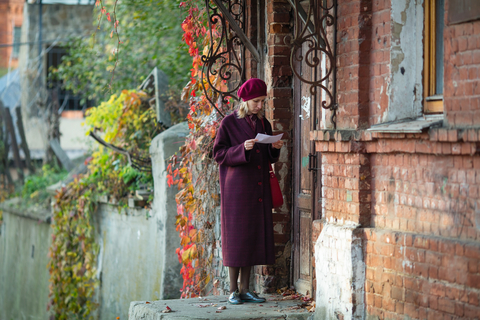 Another big benefit of writing a letter to LO is that you can use it to organise your thoughts, for your own good. Whether or not you end up giving the letter to LO, many people report a therapeutic benefit from expressing themselves honestly and openly on paper (or screen). Imagining LO while telling them how you feel can be sufficient to give some emotional release. Even writing a letter that you never intend to send, to an LO you should not disclose to, can be cathartic.
Risks of writing to LO
The most obvious risk is incrimination. Once you write a letter disclosing your innermost thoughts and feelings, they are made permanent. A record exists of your mindset in the midst of your limerence experience.
Now, that could be an educational exercise if you revisit your letter after the limerence has passed (and gawp in wonder at the altered state of mind that you were in), but if someone else gets hold of the evidence, you will have to deal with the consequences of discovery.
Obvious risks are a toxic LO who will somehow use this sensitive knowledge to keep you hooked or manipulate your emotions, or an innocent SO who suddenly discovers that their life is not nearly as secure as they believed. In the most stark reading of the situation, a letter to LO is proof of an emotional affair, with the avalanche of consequences that "emotional infidelity" can bring.
Another risk is the unpredictability of LO's response to your disclosure. When writing a letter to LO, you're actually writing to the LO in your head. Most limerents think they have a good understanding of their LO, but actual real life people react differently to imaginary avatars. They might flip out, or get embarrassed and avoid you, or they might even reciprocate. You can control the crafting of the letter, but you can't control the outcome once it exists in the world.
Should you write a letter?
Weighing the risks and benefits really comes down to understanding your intentions in writing a letter. If you are looking for a way to disclose to an LO you are free to have a relationship with, but are shy about talking face to face, then it can be a great idea. If you are looking for a way to purge pent up emotions in an indirect way, it can give some fleeting relief. However, if you are limerent for someone you don't want to be limerent for, or there are serious barriers that mean you cannot be together, a letter that outlines your innermost feelings can be an unexploded bomb.
---
Despite my proclivity for writing, I've never sent an LO a letter of disclosure, so can't offer any personal anecdotes about how it worked out. So, I'll end with a call for action from the community:
Letters to LO? What do we think? Share your stories and your thoughts!