Recently, a reader, Kay, got in touch to ask about the differences in dealing with limerence for single versus married limerents. I do tend to write from the perspective of the marrieds – partly because of my own experience and partly because it is obviously a case where limerence is an overtly destructive problem. Kay wondered about the extra mental torture when someone is free to act. Rumination and obsession aren't a cause of guilt or conflicted feelings when single – in the way they would be for someone who is married – and in fact can be justified. Everyone deserves to find love. But without a partner to recommit to, how can a single limerent respond purposefully to the appearance of limerence?  
The easy first suggestion here is "why not act on it, and disclose?" so let's get that out of the way.
There could be a few obvious reasons, such as LO is married, or LO has a personality disorder, or LO is obviously not interested in romance. In Kay's case things are more subtle. A combination of caring responsibilities and living in a small community make it very hard for him to meet new people, or to commit the necessary time and energy to a relationship. We corresponded a bit.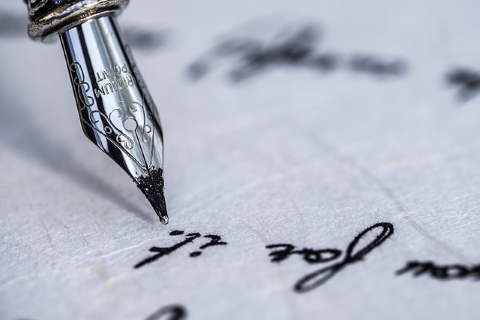 I asked some impertinent questions to try and get to the heart of the matter. In particular, I was curious about whether he felt limerence was a hindrance or help in coping with his romantic isolation. His reply was both poignant and clear-sighted:
My mind and heart long to express affection towards someone else and limerence seems the only way to keep that alive and put color in my world. In this way, it seems to be a help, occupying my mind and heart. Giving me something to focus on and ponder. Almost like a security blanket a child reaches for when they want to feel comforted. Could I let go of limerence, let those feelings die, and hope for the day that I find a real person and requited love to reactivate them? I suppose, but it feels a bit like diving into unknown waters from a nice cozy resting place, now that limerence has become an established companion. But with my limerence, there always seems to be a tinge of regret lingering in the background, knowing that these feelings are unrequited. Feeling like I'm just fooling myself.
I think that experience will be familiar to many of us, single or married. The comfortable familiarity of limerent reverie, the self-medicating pleasure of pondering "what ifs". In some respects, this can be a classed as one of the benefits of limerence – being able to draw on memories and imagination to receive a nice warming glow of emotional nourishment. For single limerents, there is also no issue with guilt. It genuinely does no harm to others to entertain these daydreams; no other relationships are threatened.
But life being what it is, there is always some bad to balance out the good.
1) It holds us back from taking chances
If life gets too comfortable in the limerence-fantasy bubble, it can stop us taking risks. Before disclosure, reverie can feel like being drunk on romantic potential. We could declare ourselves and have them fall into our arms in joy. If we found the perfect words and perfect moment to seduce them, we could end up together in mutual bliss. Ahhhh. Let's just take a moment to enjoy that fantasy about bumping into them unexpectedly in town, and asking them for coffee, and bonding over frappaccinos.
Reality of course has sharp edges. There's no way of declaring your feelings without taking a big emotional chance. Safe fantasy versus risky reality is the dilemma. For the highly risk-averse it can be too daunting a barrier to overcome. In that respect, the pleasure of limerent reverie is a sort of sedative that comforts but makes you overcautious and indecisive. Too much of it, and it can delay you taking purposeful action – to the point that it could even be a contributing factor as to why you are still single.
2) Disclosure destroys the fantasy
Related to the previous point: the other thing about fantasies is that they are perfect. Everyone behaves as you want them to, and everything plays out as expected. What if you take action and ruin everything? Maybe LO will say no, and you not only lose your hopes, but you also lose your comfort blanket. You can't really sustain a good tantalising fantasy when LO has clearly told you (in words or actions) that they are not going to play along. So, a part of the reluctance to disclose can be fear of failure.
Alternatively, maybe LO will say yes. Then – holy moly! – you have to actually step up and deliver as a romantic partner. You've got to be all charming and cool and attractive. After being single for a while that can be pretty intimidating. And, there is also the chance, of course, that things won't work out. Maybe once you get to know each other better the whole thing will unravel, and again, you lose your fantasy.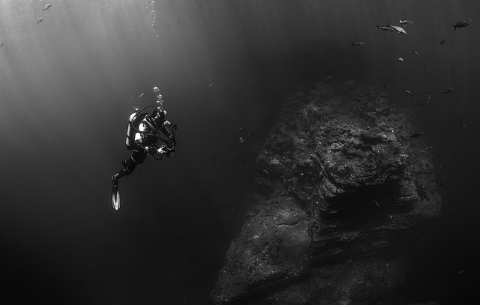 So, perversely, there is also reluctance to disclose because of fear of success. Another seductive thing about fantasies is that you can't mess them up.
3) Vulnerability to unworthy LOs
Another risk that single limerents face is the temptation to compromise their own integrity for an unworthy LO. The archetypal case would be a married LO. If the limerent is single, then clearly the LO is most at fault, so it doesn't take too many mental gymnastics for a lonely limerent to convince themselves that they are morally justified in having some happiness for themselves. Similarly, narcissistic, manipulative or flaky LOs can be a temptation even if the limerent's head is telling them "you are definitely better off single than with that trainwreck". There is only the will to avoid harm stopping you from acting when you are socially and personally unencumbered. Most addicts struggle when their drug of choice is freely available.
This is a danger, of course, because the limerent is setting themselves up for a cycle of short-term thrills and long-term anguish. Unreliable LOs also come with the worst possible mental feedback loop for cementing the limerent capture.
Married limerents are by no means immune to this trap, but at least social taboo is a counter force pushing them in a virtuous direction.
4) Overvaluation of LO
Finally, another possible trap for single limerents is the overvaluation of their LO. I appreciate that this is a defining characteristic of limerence, but it can be even more heightened if a backed-up reservoir of romantic hopes is added to the idealisation. LO becomes elevated beyond "super attractive potential mate" to "super attractive potential mate who could fulfil my dreams and transform my life". That's a lot to ask of anyone, and it will make the preceding scenarios even worse. How much stronger would the fear of failure or success be when you've raised the romantic stakes to the level of "life saviour"?
So, I think there certainly are unique challenges for single limerents. Hopefully this is some food for thought, and I heartily encourage the single limerents of the LwL community to add to the above list.
As ever, the best and truest way to overcome such challenges is to live with purpose. Self-aware, reflective and purpose-driven people tend to make better choices, better lives and better partners.