Reader G got in touch about a speed bump on her road to recovery:
I have a question – you talk a lot about the importance of going no-contact to get over Limerence, but what if LO is the one to unexpectedly withdraw/ go no contact? How should you deal with the pain of that?

For instance, ghosting (which I'm sure is common). In my case he was always initiating conversations and meet-ups then suddenly went all cold on me. I texted asking if he wanted to hang out, but he didn't reply for 24 hours. I texted again, and he then replied to the second text, ignoring the meet-up invite. I then phoned him and asked if everything was okay, and he said yes, and ended saying he'd call – and hasn't. It's been two weeks and before we'd speak every day.

The reason I ask is because I was planning to go no contact – but for it to happen like this so suddenly has left me in a depressive sea of uncertainty. I want nothing more than to contact him, if only to have some closure/ leave things on a good note. I feel like the situation is out of my control and I keep ruminating on it, going over and over I'm my head and am feeling intense physical withdrawal pains.
Now, ghosting in general is obviously upsetting, but it seems clear that G is a bit taken aback by the strength of her reaction. After all, she was on track to go No Contact herself as she wanted to get over her limerence, so why should it be so distressing that LO initiated it for her? 
Well, any time an unexpected turn of events triggers a powerful emotional response like this, you know you're onto something important. Being surprised by your own psychology is a fantastic opportunity to understand yourself better. What might be at the root of the pain? 
Lots and lots of deep drives…
Resurgence of uncertainty
As G recognises, being adrift in a sea of uncertainty is profoundly unsettling. Uncertainty has a central role in limerence, and so the resurgence of uncertainty due to LO's evasive behaviour is going to act as an accelerant. You thought you knew where you were, but the ground had shifted beneath you. Trying to make sense of the new situation, you reach out to seeing how they respond – and if the response is cool you try ever more desperately to re-establish closeness.
Rumination takes you back into the past when they were warmer, reassuring yourself that you weren't imagining things and they really did reciprocate. You fantasise about possible futures where your cleverness can draw them back in to the limerent entanglement that you want to escape, but perversely also can't stand to lose. 
The agony of not knowing what's going on consumes you. And given how hard it is to get information out of a ghost, it's very hard to resolve the uncertainty directly.
Wounded pride
A second source of pain is simple pride. You committed time and energy to this relationship, and now they have disdained that by casting you off.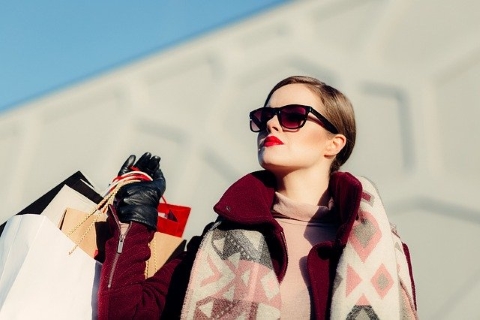 Once, they hung on your words, sought your attention, texted every day. Now, they can't even be bothered to reply to a text. That stings. Bluntly, being ghosted feels like personal rejection and that cuts deep. 
You thought they liked you, but they seem to have got over that insultingly easily.
How dare they.
Doubting your judgement
Another cause for anxiety is the sudden feeling that you don't understand the situation as well as you thought. In G's case, she was working up to a recovery plan in which she would withdraw from contact with LO, from her previous baseline of LO always initiating contact and speaking every day. For most people, it takes time and mental energy to prepare themselves to ethically detach from that sort of situation, but when LO suddenly and abruptly cuts all contact and goes silent, it leaves you metaphorically dumbstruck.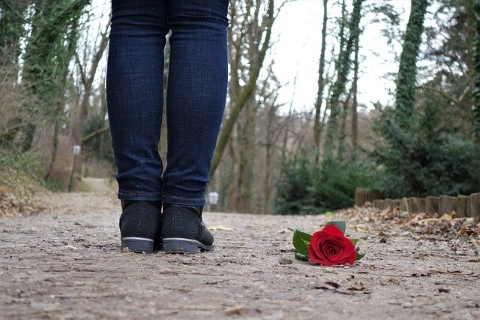 It makes you realise you didn't understand them, and your judgement about their feelings for you was at best questionable and at worst, fundamentally wrong. That will drive your limerent mind mad, as it tries to process the discordant new information and incorporate it into your mental image of LO. Cue lots of rumination and mental bargaining about how you could still be right, even though the evidence suggests you were wrong. 
Loss of control
Closely linked into the anxiety of doubting your judgement, another powerful fear is loss of control. G was planning on going No Contact, but then had the choice taken from her. It was no longer an option she was exploring on her own time schedule, LO made a unilateral decision to absent himself.
The desire for control is often cast as a character defect. Taken to excess, being a control freak is a potential problem, and seeking to control other people is both manipulative and (probably) futile.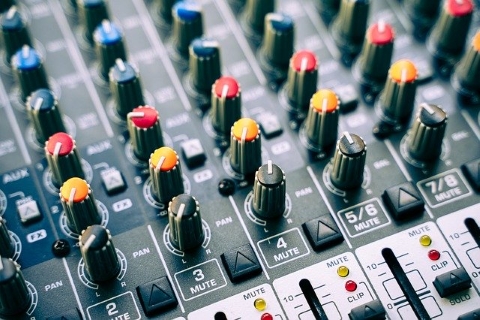 But wanting to be in control of your own destiny is healthy.
Not many people want to live in chaos. Deciding our own fate is a profound need for most of us, and so reminders from the environment that our sense of control is often an illusion is upsetting and unsettling. We know it rationally, but act as though we don't believe it emotionally.
This fear may be especially powerful for those with an anxious attachment style, or those with insecurity about their attractiveness or romantic prospects. Feelings of helplessness as LO drifts away cause panic, and a desperate attempt to re-establish some control by re-establishing contact.
It's not really them you are missing, so much as the security of feeling your life is stable and predictable.
Loss of access
Another obvious aspect of rejection is that you no longer have access to your source of limerent supply. That feels like losing something valuable, something we thought we could rely on when we wanted it.
Aversion to loss is one of the most powerful psychological drives. Study after study has confirmed that, emotionally, we react more strongly to the thought of losing something we have, than gaining something we want. 
The classic example is gambling games. If you are offered the chance to win $200 on a coin toss, everyone rational would happily take part. If, however, the option was heads you win $200 but tails you lose $100, most people would refuse, or at least hesitate. You can reframe this sort of game in lots of ways, but the result is the same: people are more cautious than they should rationally be from a mathematical perspective. People fear loss more than they value gain.
The sense of losing LO causes a powerfully aversive response. That stress makes us want them even more, to grasp ever more tightly to what seems to be slipping away, and it reinforces the impulse to seek limerent reward to alleviate stress.
When we also use limerence for mood regulation, ghosting by an LO is a double hit of anxiety.
---
Ultimately, ghosting plays on a lot of our deep fears, and it's a good illustration of the central challenge of recovery from limerence: there's a mismatch between your intellectual goals and your subconscious cravings. To get relief, you need to find a way to bridge the gap between those two levels of cognition, to help your emotional subconscious feel the wisdom of your executive brain.
The best way of doing that is by telling yourself stories, so for G (and anyone else in a similar position), here are a couple of ideas for how to reframe the narrative of being ghosted; one positive and one negative. 
First, look on this as a blessing. You wanted to be free of limerence, and providence has delivered a golden opportunity. Instead of being wracked with indecision, you are now freed from the burden of choice. You are being gifted with help in your struggle, you just have to accept the good luck and embrace it. Going No Contact is often hard and emotionally draining – you have been spared that, and launched on your road to freedom by an unexpected turn of events. Sometimes, chance makes life simpler.
Second, you can look on this as evidence of LO's poor character. Even if a friendship needs to come to an end (for the wellbeing of one or both of you), ghosting is the most hurtful and insensitive way of doing it. Saying you'll call and then not is very inconsiderate, and self-centred. When an LO is behaving that badly, you are better off without them in your life. Trying to keep contact with a flaky LO is only going to result in you remaining trapped in their orbit, unable to break free, and all out of the stubborn need to prove to yourself that you can still get their attention.
Whether the positive or negative message speaks to you more powerfully, the decision to accept the freedom on offer – even if it pricks your pride – is the most empowering choice you can make.